ArsenalFX Color Optimises HDR Deliverables with AJA HDR Analyzer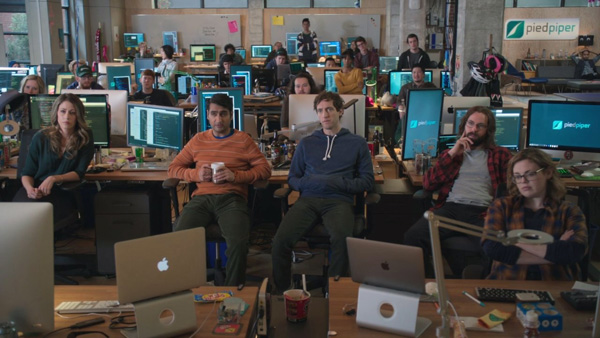 ArsenalFX Color in Santa Monica is a post production facility specialising in episodic television. Recent or current projects include medical dramas like 'Grey's Anatomy' and 'The Good Doctor' for major network, plus 'Ballers', 'Silicon Valley', 'One Day at a Time' and others for HBO and Netflix. The team typically works on 15 to 16 programs at one time. Over the past two seasons, several shows have been finished in high dynamic range, using the PQ transfer function and HDR10 standard for display, and this year Arsenal will deliver Dolby Vision for two Netflix series as well.
In order to support the different varieties of HDR deliverables, Senior Colourist Rory Gordon and the Arsenal team have included AJA's HDR Image Analyzer in the workflow. The device helps to make sure that images will be faithful to the intent of the show's creators regardless of the final display format – either SDR or one of the many HDR standards now in use.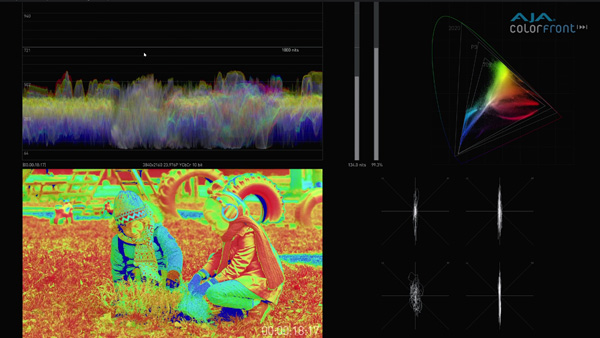 "We have a very collaborative process here and use a hive mind approach to making each show look as good as it can. Because the specifications for each standard continue to evolve, we share our collective knowledge across workflows that require PQ, HDR10 or Dolby Vision deliverables. This helps us stay up to date, while the HDR Image Analyzer allows us to visualise exactly how the colour shifts between Rec. 709, P3 or 2020 colour spaces," said Rory.
On each high dynamic range project, Rory and the team use the HDR Image Analyzer's CIE Chromaticity monitoring, which ensures that colours remain within the boundaries of the proper colour gamut, such as Rec. 709, P3 or Rec. 2020, when doing transforms from HDR to SDR.
"Taking an image from 100 nits to 1,000 nits can be tricky because even though the luminance targets are largely the same for most deliverables, colour gamut requirements can differ," Rory said. "Having the Chromaticity diagram monitoring available in the Analyzer is especially helpful for a VFX heavy show like 'The Tick'. The superhero character wears a signature blue suit, and we have to make sure that the particular shade of blue is accurate - within the correct colour space, with appropriate use of the expanded colour volume - and not just pushing it for the sake of pushing it."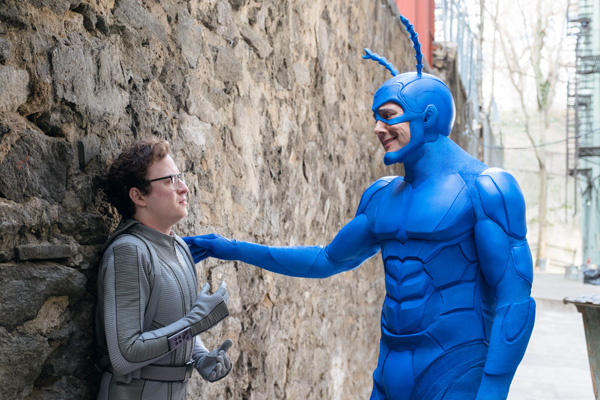 At a time when multiple deliverables and varying end-user displays are required more often for projects, television finishing artists need to determine whether a viewer watching a show in HDR will have the same experience as someone watching that same show in SDR. In that case, the HDR Image Analyzer tools help a colourist guarantee that they're not surpassing the technical limitations of colour volume while maintaining fidelity to the original creative intent.
"On all shows, we use a Log-based workflow and tools like Colorfront's Express Dailies and Transkoder to ensure our work is repeatable and reliable," said Rory. "In the HDR landscape, solid processes and consistent results are even more important in giving a show a recognisable, cohesive look throughout its season, while fulfilling multiple delivery requirements.
"We think of it as HDR triage - when I look at a picture now, I can spot exactly where the tricky spots will be. For example, if there's a fluorescent light with a gel in the scene, I know that if we're not careful, in an expanded colour volume we run the risk of making the plastic gel visible and distracting the viewer. Using the Analyzer, we know exactly how to adjust for these situations in a way that will benefit both the SDR and HDR images.'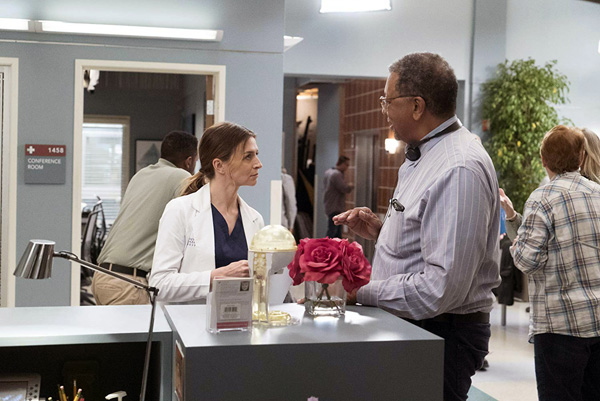 While AJA HDR Image Analyzer has become a regular component of their colour workflows, recently ArsenalFX Color talent also used AJA's FS-HDR to monitor colour accuracy on the set of an upcoming Netflix show. FS-HDR transforms the camera's Log output to HDR in real time for immediate monitoring and checks. Rory believes it's always best when corrections can happen earlier in the pipeline while the DP or the cinematographer is on set.
"We want the control to be in the creative's hands whenever possible," she said. "HDR is a more fluid and open world. Currently, for example, because consumer TVs peak somewhere within a range of nit values, dynamic metadata may be used to manage tone-mapping on a scene by scene basis. Tools like FS-HDR and HDR Image Analyzer give us an opportunity to optimise images even when we don't have control or knowledge of how the end-viewer will be watching that picture." www.aja.com