Nevion Virtuoso Keeps Colours True for Remote Grading at a52 Color
First Bank commercial, colour Paul Yacono
Launched in 2018, a52 Color grading studio is a new company within the Rock Paper Scissors Group of companies that have been working together as a full-service studio for more than 20 years. Comprised of Rock Paper Scissors Editorial, a52 Visual Effects, a52 Color and Elastic Design, Animation and Production, the Group's work includes commercial content, television and feature film development. a52 Color's clients now include Nike, BMW and Samsung.
From their studio in Santa Monica, their colourists are able to conduct remote grading sessions using Nevion Virtuoso, for agencies and client locations around the world. A software-defined media virtualisation platform, components on Virtuoso carry out the functions required for media transport, and video and audio processing. These functions include monitoring and switching, protection, encoding/decoding for compression standards such as JPEG2000, TICO H.264/AVC, transport adaption between SDI and IP standards and others. It accommodates HDR, high frame rate and stereo 3D media as well.
Just recently, the company added support for cinema-grade HDR 4:4:4 12-bit JPEG 2000 compression to Virtuoso, which already supports HDR for 4:2:2 10-bit content.

Nevion Virtuoso appliance
The Virtuoso operating system looks after the GUI, monitoring, security, configuration and so on. Most of the media functions run on generic media accelerators, housed in the server hardware (above). Nevion Virtuoso Media Accelerators supply the required processing resources for optimum performance of specific tasks such as high bit-rate and H.264/AVC functions.
As a52 continues to grow, the team will expand its use of remote production to third-party offices across the US and Europe. Nevion Virtuoso will also facilitate those projects. Thatcher Peterson, Executive Producer, a52 Color said, "Nevion Virtuoso fits all of our needs - it is colour accurate, very low-latency and reliable. These factors are vital to ensure we're creating the best visuals possible and that our clients are happy with the content we produce. Virtuoso is also simple to use, so that we can satisfy our creativity while staying within project deadlines."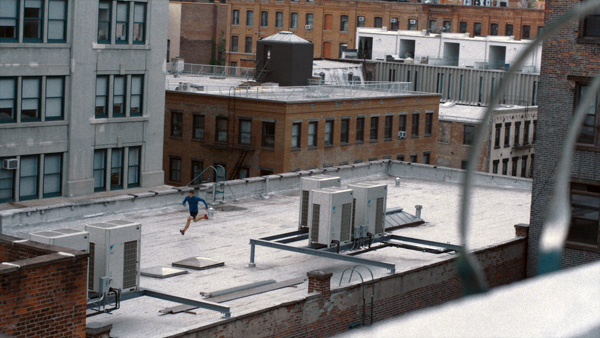 Adidas commercial, colour Daniel de Vue
As well as expanding in terms of locations, a52 can use Virtuoso's Uncompressed Video over IP Media function to stream in 4K when necessary, and also build out to multiple streams - a single 1RU unit can transport 16 bi-directional uncompressed HD-SDI channels over IP. Because the software supports adaptation of baseband SDI signals to IP formats, using SMPTE 2022-6 for wide-area contribution, it allows transport of SD, HD and 3G-SDI signals over IP without quality degradation.
For a52 colourists Daniel de Vue and Paul Yacono, Virtuoso's ability to overcome distance allows them to work with directors, cinematographers and creatives that they would not otherwise be able to work with in a real-time, collaborative environment. The high picture quality supports their creative processes, with a similar result to having the clients in the suite with them. nevion.com