DaVinci Resolve Unifies Editing, Colour and VFX in IMAGICA's New Suite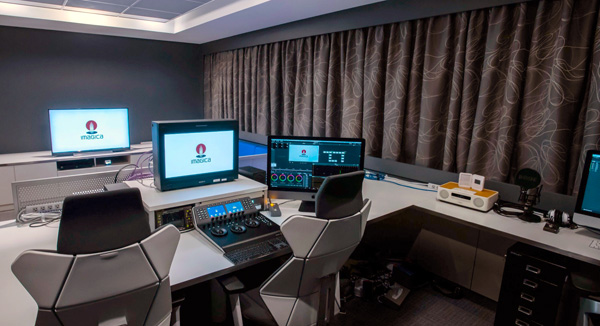 IMAGICA's DaVinci Resolve editorial, VFX and grading suite.
IMAGICA Lab Inc in Tokyo created a new post production suite titled SEVEN that unifies the company's editing, colour grading and VFX work at their studio in the Ginza 7-chome business district of the city. IMAGICA Lab is one of the biggest post production companies in Japan, handling various image production services including video production, editing, film development, CG, game graphics and Web content.
"We had many requests from customers who said they would appreciate a grading room but until now, we didn't have a finishing room where we could specialise in colour grading at Ginza 7-chome studio. So, instead of just building a dedicated grading room, I thought of designing a single room equipped to complete offline editing, colour grading, VFX, all the way to delivery with Blackmagic DaVinci Resolve Studio," said technical producer Kei Yuyama.
IMAGICA helped convert the 4K footage for Japan's first Netflix production 'HIBANA-Spark-' from SDR to HDR.
"Because we are now able to perform all post production tasks with DaVinci Resolve, we can eliminate the need to load, export and convert projects, as you normally need to do between multiple software applications. Changes to the project do not have to be conformed each time they are made, which has saved us a significant amount of time.
"Furthermore, up to now, I had to keep the backup data for each editing, grading, VFX process, but since I consistently work with DaVinci Resolve, I can manage all processes with project data. In terms of cost, we don't need to manage hard disks containing all the backup data we needed, and we were able to set up a simple, efficient workflow for working on high-resolution material and complex, sophisticated projects."
Team Work
The unified nature of the new post production workflow has brought together the various editors, colourists and VFX artists at IMAGICA Lab as well.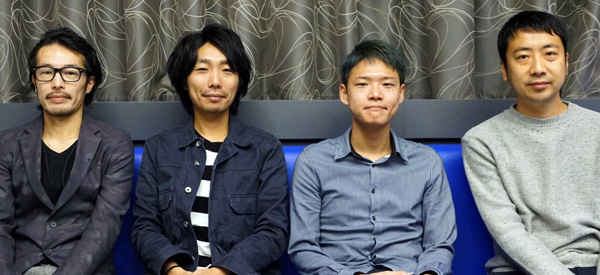 "Closely interacting with people in other teams is a style of work we haven't been able to experience before. Everyone can exchange information directly, as often as necessary, by working with a single application in one room. More than at any time previously, we have the opportunity to exchange ideas, and that has created an environment where we can create better work," said editor Satoshi Watanabe.
"In the conventional workflow, when replacing cuts made during online editing of VFX, only colour graded data was available," VFX artist Takahiro Tsukamoto said. "I would have to search for and locate the original material and grade those plates from scratch myself in specialised software, which always took a very long time. However, in the new workflow, with Fusion existing inside DaVinci Resolve, you can address any issues in the replacements straightaway.
"Since it is possible to work on the timeline set up by the offline editorial, the time we used to spend on conforming I can now spend on creative work, in an environment where I can focus on grading. Because instructions can be given using markers in the same software, it is convenient and easier to share information."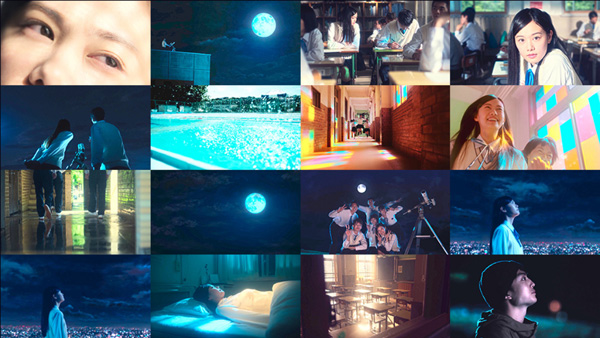 Stills from 'Luna', a 4K/8K short film IMAGICA made with ROBOT in 2016.
One Room, One System
Until now, the offline and online editing teams were working in different rooms, which meant customers had to review their work on different systems. Colourist Yumeto Kitayama noted, "Naturally, changing the hardware and software may give a different look to the images, but since we can now complete all the work in one room, I think that it has created a better environment for customers. I also think that since teams can interact directly through DaVinci Resolve, the opportunity for colourists to begin using Fusion in their work will increase in the future."
Looking ahead into the short term future, Satoshi Watanabe anticipates their plans to integrate Resolve's audio functionality and design a workflow in which all work is completed with DaVinci Resolve. He said, "We would like to increase the number of rooms like this and use the collaborative aspects of DaVinci Resolve more effectively." www.blackmagicdesign.com