Arte Video Upgrades OTT and IMF Deliverables Processing with Marquise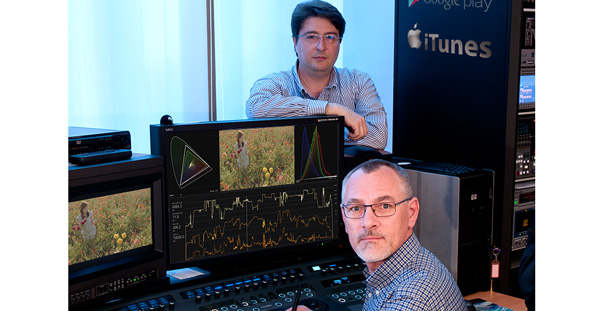 Arte Video, a video services company located near Venice, Italy, is taking measures within its studio to manage the complexity and challenges many media facilities now face as they try to remain competitive and attract new customers. Initially, Arte Video handled DVD and Blu-Ray authoring services, and over time began carrying out DCP mastering, subtitles and captions services as well. Now, they deliver content for OTT platforms - iTunes, Google, Sony, Microsoft, Amazon and TaTaTu are in their portfolio.
In order to produce the many different kinds of deliverables Arte Video's customers require, at first they found it necessary to purchase numerous pieces of specialised equipment, in effect multiplying the number of tools used to create their files. Eventually, they decided to invest in a new system, in particular, one that incorporates tools for IMF output.
But they weren't only interested in adding IMF mastering to their list of services. They looked for a system with the means to support all the possible deliverables that make up their daily business as well. The most important aspect of the upgrade for them was rationalising their workflow down to just a few devices and systems.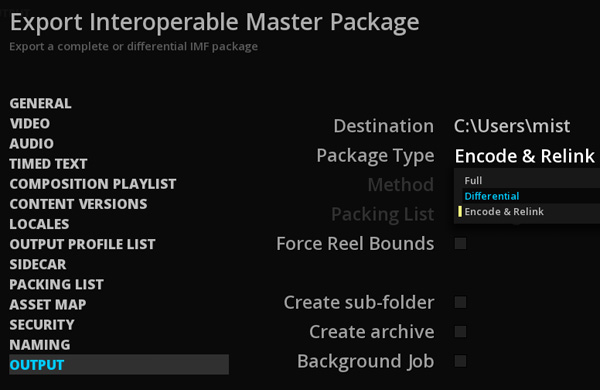 "Our goal was to upgrade all of our QC work, post and VOD processes with flexible, adaptable systems and to do this we purchased the MIST Mastering system and ICE QC Player, made by Marquise Technologies," said Giuseppe Tissino, CEO Arte Video. The company has opted for a combination of MIST and ICE, and are now able to deliver, within a single workstation, a large variety of content.
DCP and IMF packages are managed with dedicated import and export panels that include multiple choices for mastering, versioning and validation. MIST can create complex packages with multiple Composition PlayLists (CPLs) and multiple Packing Lists (PKLs), and has also the ability to repair and rewrap existing packages.
When creating other formats requiring descriptive metadata and sidecar files, Arte Video uses MIST's Unified Master Delivery (UMD). With this tool, the folder's structure and the naming conventions are automatically created according to the delivery specification templates supplied by the studios.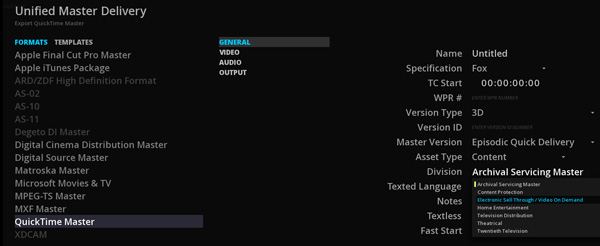 Processes available for versioning include colour space conversion, and management of soundfields for ordering and downmixing from 5.1 or 7.1 audio to stereo specifications or less. Subtitles burned-in or in sidecar files and rewrapping are also available. This means that when using the UMD, Arte Video can create in one workflow an XAVC HLG file with burned-in subtitles and 7.1-to-stereo downmix, for example, for television from an IMF App 2e HDR10 package with IMSC1.1 subtitles source.
Masters currently available (above) through the UMD include iTunes, Final Cut pro, AS-02, AS-10, AS11, Degeto, Dolby Mezzanine, DCDM, Microsoft Movies & TV, MPEG-TS, MXF, QuickTime, XDCAM, DVD & BluRay. Templates are also available for specific deliverables for BBC, Canal+, Disney, Fox or Sky TV. www.marquise-tech.com