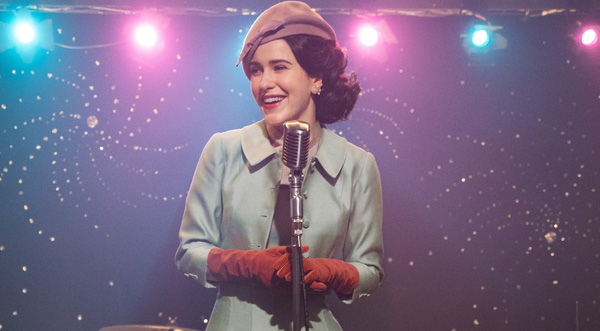 'The Marvelous Mrs Maisel'
Light Iron dailies, DI and data services has been making an impact on the looks and production and post workflows of many of the best-known episodic series now showing on OTT channels including Netflix, Hulu, FX, Amazon and CBS All Access.
The broad scope of the facility's expertise has resulted in customised workflows for 'Better Things', 'The Good Fight', 'The OA', 'Ramy', 'Shrill', 'The Marvelous Mrs Maisel' and 'What We Do in the Shadows', which include dailies, digital intermediate, archive, data services and various other creative and technical contributions. From the company's locations across the US, the colour and post teams at Light Iron were involved from pre-production to keep the process smooth and efficient.
On most of the shows, Light Iron's colour and post specialists work with cinematographers from the time cameras and codecs are chosen, and then go on to help to establish looks in dailies, which transfers directly into the digital intermediate and the grading suite when the colourist carries out the final creative grade. Cameras and lenses are sometimes also supplied by Panavision, developer, manufacturer and rental provider of high precision camera systems and lenses.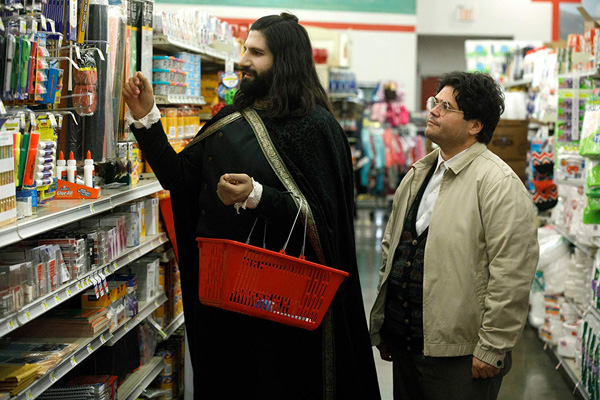 'What We Do in the Shadows'
Panavision acquired Light Iron in 2015, forming a partnership to supply comprehensive production and post gear and services. With Panavision's support, Light Iron had the means to expand into supporting more episodic clients. Panavision's optics combined with Light Iron's colour and workflow insights also resulted in the Millennium DXL 8K large format camera in 2016, a collaboration with RED's camera R&D.
Turning to OTT
Digital Media World had a chance to talk with two members of the team at Light Iron's Los Angeles office, Katie Fellion, Head of Business Development and Workflow Strategy, and Senior Colourist Corinne Bogdanowicz, about the changes that producing content for OTT distribution has brought to workflows at Light Iron.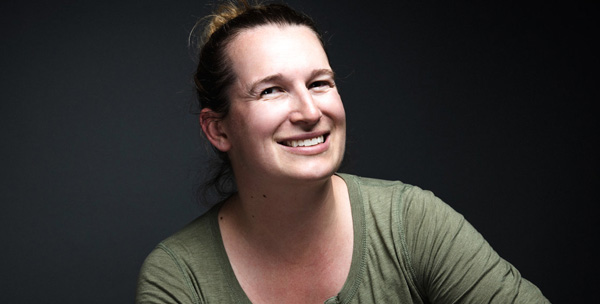 Katie Fellion, Head of Business Development and Workflow Strategy
Katie noted that producers are placing more emphasis on higher resolutions. "4K is becoming the minimum now, and some productions are asking for 6K or even 8K. In particular, the new OTT platforms want high dynamic range (HDR) finishing," she said. "We have set up our systems to preserve and monitor HDR from on-set reviewing, to dailies, to editorial. Overall, letting clients and everyone on the production see the footage as early as possible gives them an opportunity to make good choices and avoid having to change direction later on."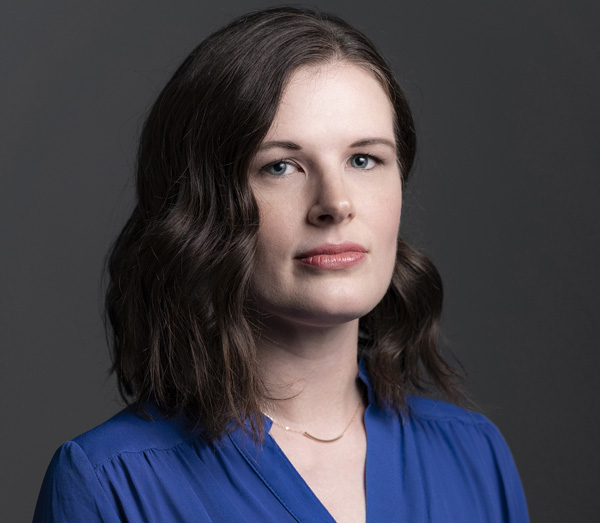 Corinne Bogdanowicz, Senior Colourist

As a colourist, Corinne finds that including HDR versions among the outputs for a project changes the order of work during post. She said, "The HDR master needs to be done first, which means a new way of managing colour spaces – HDR has the widest colour space, and the conversions and other deliverables fall into place from there. Also, perhaps because production and finishing processes are changing, clients are likelier to want to stay in the room as I work and develop the looks."
In the Grading Suite
Corinne and the other colourists at Light Iron work on both Baselight and DaVinci Resolve grading systems, calling on the strengths of each system for different projects. Earlier on they may have been inclined to use Baselight more often for feature films and Resolve for television, but the current run of shows in production for OTT has required choosing the system that best suits a given project and the colourist working on it.
The fact that both systems now have a range of tools for effects and finishing work beyond colour has changed Corinne's work somewhat. The tools are especially useful right now, at a time when high resolution video can require beauty work and quick composites at any point during post, not only when an effects or finishing artist is available.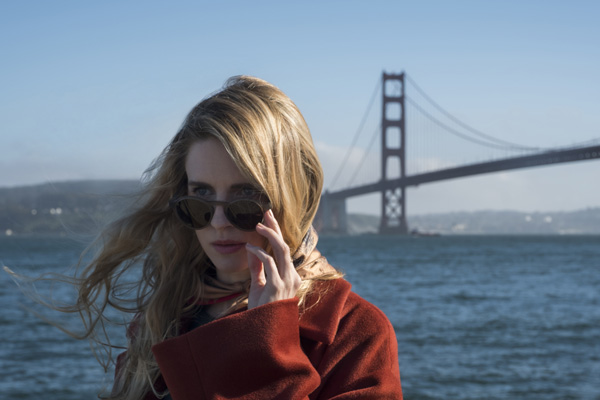 'The OA'
Both Baselight and Resolve have functionality for collaborative team work with other post production artists, which is convenient in a facility that works from the beginning to the end of projects. In Baselight, intelligent branching means that different operators can work on the same scene simultaneously. As tasks are completed, the branch is merged back into the main timeline. In Resolve, multi-user projects may be set up and managed with Project Server software that manages the traffic and saves the changes from each user.
Creativity with Control
Light Iron's direct access to cinema camera developers and to DPs while they are still planning projects early in pre-production, has influenced Corinne's approach to dailies, the DI and final grade. She said, "I am more likely to be involved with camera and lens tests, and creating LUTs. Film remains a measure of quality and looks in images even today. Producers wonder, how well does my image match the way it would look if it were shot on film? The development paths of different cameras' are more or less closely related to film.
"I can help make sure that the CDLs and LUTs are used properly - having the right LUTs from the start is important for DPs to keep everyone else on board. They can also be used for dailies and are a big advantage when performing a correction pass." Compression is another factor that needs to be considered carefully. Compression changes the amount of colour information preserved in the final deliverable and does not affect all colours in the same way.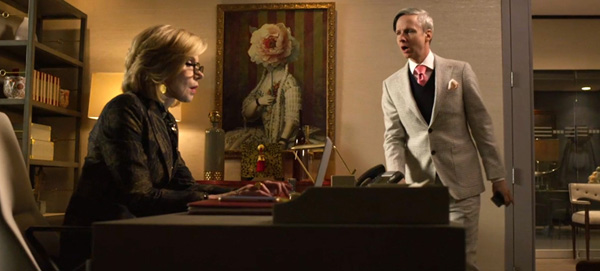 'The Good Fight'
Panavision's lens-to-post relationship with producers allows more flexibility at different points in production, helping a client decide what should be done on set and what should be saved for post. "The decisions you make early on affect your budget – such as your choice of compression, cameras, resolution and amount of media. However, the ability to schedule in checks with Panavision along the way and take action means you still have enough control to change your decisions," said Katie.
Image-Making
Ultimately, each project is quite different from any others. The fact that OTT and movie workflows are converging and crossing over each other, and that DI today can refer to almost any finishing processes happening between the shoot and distribution, adds more variations to the scope of work for any project.
"Light Iron's approach keeps a sense of creativity in projects throughout post, combined with precise control over the technology," Katie said. "We are in the image-making business, which needs to keep that creativity and a spirit of collaboration, both benefiting from each other." www.lightiron.com