The Look Upgrades for the Future of Post with Grass Valley Rio 8K Pipeline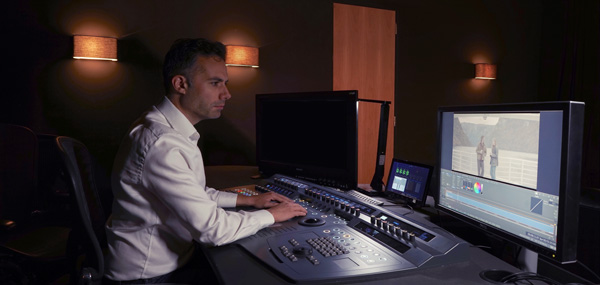 Thomas Urbye, CEO and senior colourist, The Look
The Look post production studio in London has upgraded its facilities after winning contracts to handle post production for several major drama series for 2019 and 2020. The Look is already known for its television work on high profile series such as 'Fleabag', 'Sex Education', 'The Innocents', 'Lovesick' and many others. Earlier on, they earned a BAFTA for Best Drama Series for 'The Fades', also their first sci-fi, VFX-heavy project.
They are seeing broadcasters and content providers grow more confident about investing in and producing programming in higher resolution formats including 4K and 8K, and in HDR formats, as consumer interest in 4K and HDR-enabled television sets grows. Production studios themselves are also aiming to deliver more big-budget television series in 4K and HDR, which creates opportunities for post studios that are equipped to handle the new specifications.
The Look has upgraded its six Grass Valley Rio online editing and post production systems to support multiple, simultaneous streams of 4K and 8K playback. The Look has been working with the Rio grading and finishing system for many years, when it was still known and developed as Quantel Pablo. Rio is a central element of the facility's Dolby Vision certified post production pipeline supported by the Rio Connect collaborative workflow engine and Rio Assist software.
'The Innocents'
Rio Connect prevents the need to move huge files between systems, which saves time. Instead, a team can share media between up to eight Rio systems. Every Rio suite can work on the same job, or projects can be moved instantly between suites.
Evolving with Dolby
"Evolving to support Dolby Vision and upgrading our facility to prepare for 8K is a key part of our strategy. We can use Rio to help us meet or exceed the technical requirements and achieve fast turnaround of HDR deliverables at the same time," said Thomas Urbye, who is senior colourist and CEO at The Look.
With a Dolby CMU (content mapping unit) box, timeline trim passes can be made for multiple display devices with all information stored in a single XML, which accompanies the master files. After the reference grade is finished, Rio will analyse and save the dynamic metadata that describes the creative decisions made on the display. The CMU maps the content with the metadata to a reference display at a standard 100 nits brightness.
After completing the Standard Dynamic Range version, the images are exported with metadata. The dynamic metadata generated to create the SDR grade can be used to render the Dolby Vision master on displays of widely varying levels of performance, all referring to the same metadata and Dolby Vision reference images. The goal of the Dolby Vision grading process is to capture the artistic intent in the reference grade.
Staying Live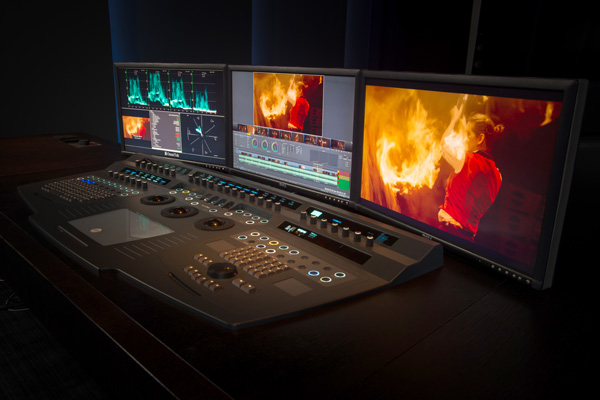 All parameters are mapped to and can be controlled from Grass Valley's Neo panel with frame and shot analysis choices that help speed up the workflows on projects with long timelines.
Thomas said, "Our clients now tend to expect all episodes in a series to remain live right up to final delivery. With the upgraded Rios we can play 4K video in real-time and share any project to any machine in just a few seconds using Rio Connect. Grading can now happen without any rendering, so clients don't have to wait to watch clips. With nearly the entire pipeline going through Rio, we can now meet very tight deadlines." www.grassvalley.com
By Sean Young