Colorfront Engine 2019 Upgrades Post with 8K HDR Camera-to-Screen Workflows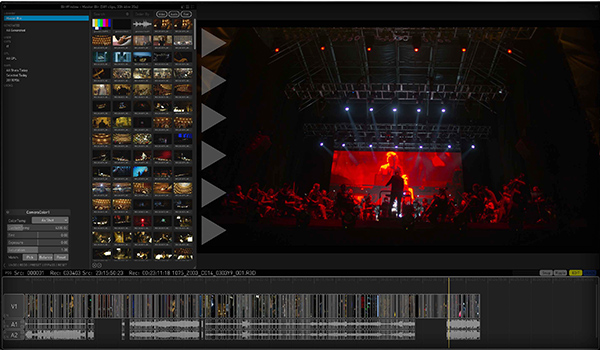 Colorfront has added accelerated 8K functionality and new HDR tools to its software, Transkoder and On-Set/Express Dailies. The 2019 versions of both were shown at IBC 2019 and are now shipping. The company has also continued to collaborate with AJA on combined hardware and software products, and initiated new partnerships with other vendors pursuing colour and HDR workflows from the camera and through post to delivery.
Colorfront showed Transkoder 2019 with a new HDR user interface performing real-time decompression, de-Bayering and playback of 8K R3D material from RED and Panavision DXL2 cameras, and displaying the results in full 7680 X 4320 8K resolution on a Samsung 82-inch Q900R QLED 8K Smart TV in HDR. The de-Bayering process is accelerated and optimised using the new NVIDIA GeForce RTX graphics cards with Turing 2080Ti GPU architecture, and the 8K video output up to 60p is supported using AJA Kona5 video cards. The NVIDIA cards are also available on Colorfront On-Set Dailies 2019 systems.
Creative Intent
Colorfront has put particular effort into how Transkoder and On-Set Dailies handle the UHD2, UHD, HDR, camera and colour formats used for editorial and deliverables, throughout video production and processing. The company's software is powered by their proprietary perceptual colour-processing pipeline, Colorfront Engine, which has been re-engineered for 2019.
Due to the wide choice of digital cameras and SDR/HDR delivery options productions have available now, maintaining the cinematographer's creative intent as materials move from camera dailies to editorial/VFX and final delivery is a major challenge. Colorfront develops its Engine as a colour-processing pipeline, using their knowledge of the human visual system to accurately reproduce images on different displays and in different viewing conditions.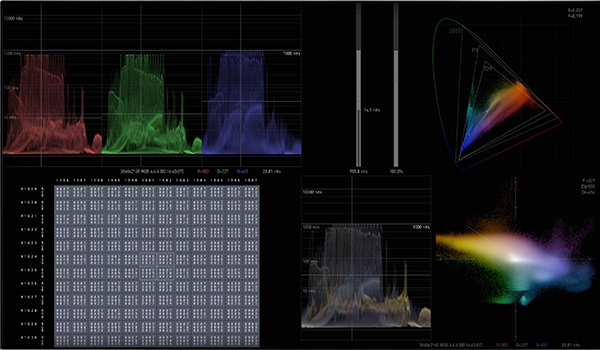 Colorfront Engine can map the various input formats – including camera original and graded images – to a wide range of SDR/HDR output formats at user-definable brightness/nit levels and gamuts, using their own perceptual colour volume remapping method to define and maintain the original creative intent. Contributing to the colour management challenge is the fact that camera data is scene-referred, coming directly from the light captured on-set, and the grade material is display-referred, relying on the screens and monitors a client works on.
Supported camera formats now include Apple ProRes RAW, ARRI MXF-wrapped ProRes, ARRI Alexa LF and Alexa LF Mini, Sony Venice 4.0, Blackmagic RAW 1.4 SDK and Codex HDE (High Density Encoding).
Dolby Vision 4.0 HDR Workflows
Transkoder 2019's mastering tools have been certified and extended to support Dolby Vision 4.0 HDR workflows in several ways, including Mastering/Mezzanine QC and packaging tools that use accurate, accepted parameters. Also, SDI/HDMI tunnelling of Dolby Vision metadata applies colour metadata to video that maintains the way it looks between SDI and HDMI screens. Integrated GPU-based light-level remapping can be controlled using iCMU (content mapping unit functionality inside the user's software) and Dolby eCMU using external hardware. Furthermore, Transkoder's Dolby Atmos Immersive Audio Bitstream tools including down-mixing to Dolby 5.1 for QC checking in a studio.
Transkoder 2019's new Subtitle Engine 2.0 supports rendering of the XML timed-text formats CineCanvas and IMSC (Internet Media Subtitles and Captions) 1.1, to make sure content, timing, layout and styling are preserved. Transkoder also has a new render strategy for IMF packages that enables independent audio and video rendering, and packaging of multiple subtitle language tracks, into the timeline of an IMP, the IMF master package.
Colorfront in Post – Applications and Adoptions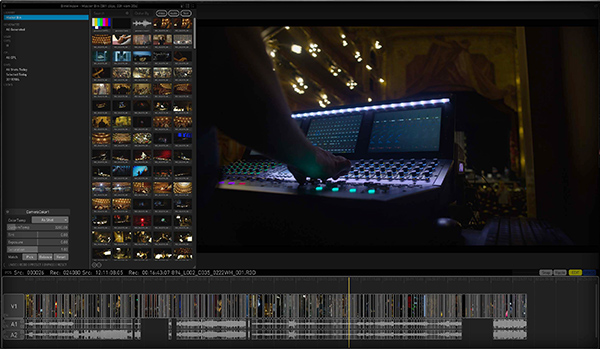 As mentioned above, because of their reliance on Colorfront Engine, the 2019 versions of Colorfront's On-Set Dailies and Express Dailies both now support realtime 8K HDR workflow and feature the same camera/editorial format support as Transkoder 2019, along with dead pixel detection. Colorfront QC Player also supports real-time 8K playback, dead pixel detection, as well as Dolby Vision 4.0 and the SDI/HDMI tunnelling of Dolby Vision metadata.
In terms of third-party products, Colorfront licensed its Engine software to AJA in 2017 for AJA FS-HDR, followed by its HDR Image Analyzer software for AJA HDR Image Analyzer in 2018, and now supports the updated AJA FS-HDR v3.0 and AJA's HDR Image Analyzer 12G (version 2.1) which includes 12G-SDI support. AJA FS-HDR also has Colorfront Engine's new developments - SDR-to-HDR/HDR-to-SDR conversions, processing of camera original and ACES files, a Look Module incorporating shading tools for user-configurable looks, and support for current and future monitoring and projection systems.
Colorfront Engine is available now more widely to third-party host applications as a lightweight, C++ SDK on Windows, MacOS, iOS and Linux. It can be used to simplify complex post workflows for movies and television work that involve multiple sources and produce multiple outputs as deliverables.
Express Dailies was demonstrated at IBC 2019 working with Pomfort LiveGrade Pro to show how CDL live grading within Colorfront Engine delivers accurate SDR/HDR previews at a chosen nit level, as the start of a colour-managed workflow from set to post. Via Colorfront Engine OpenFX plug-ins, Colorfront products can be combined with post-production colour grading systems like Blackmagic Design DaVinci Resolve, and VFX applications like Foundry Nuke for integrated ACES-compliant colour workflows.
The Engine also has broadcast applications, such as sports. For example, broadcast software developer Telestream has licensed the SDK for their Vantage media-processing platform, which manages media services from the camera to distribution.
Cinematography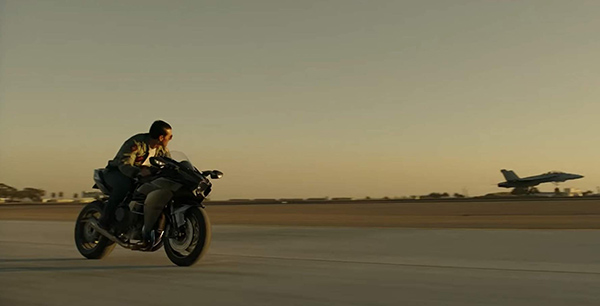 Colorfront Engine's colour pipeline was used successfully during principal photography of 'Terminator: Dark Fate', one of the first movies shot on the ARRI Alexa LF, and also on 'Top Gun: Maverick', which was shot by cinematographer Claudio Miranda ASC and is one of the first movies to use the Sony Venice full frame camera with the AJA FS-HDR.
Claudio Miranda said, "I have used AJA FS-HDR in production for over a year now. With Colorfront's built-in colour science, I can see beautiful, pleasing images directly out of the camera while monitoring on set. I also like using the FS-HDR for re-sizing to achieve custom formats or frame lines, as well as its ability to feed multiple signals and monitor both SDR and HDR simultaneously on the same reference monitor. Because of this, the AJA FS-HDR has become a very valuable tool for most of the projects I work on." www.colorfront.com