Marquise Upgrades IMF Mastering for HDR and Immersive Audio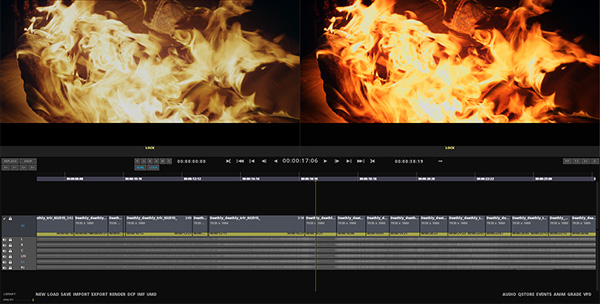 Marquise Technologies' MIST v5.0 mastering system and QC player ICE v3.5 have been upgraded with a new image processing pipeline, and integrate the Dolby Atmos Renderer for immersive audio.
MIST and ICE manage the processing of feature film and television deliverables compliant with ACES, HDR, Dolby Vision and Dolby Atmos standards. These recent updates were made to open new workflow possibilities for post-production, and include better performance during playback and rendering.
The dual viewport now supports two independent compositions, including those using DCP and IMF (interoperable master format) packages as source content. These multi-layered compositions can carry unlimited soundfields, as well as IAB (immersive audio bitstream) tracks, in both the source and recorded files. It is now possible to display multiple subtitle tracks simultaneously, including IMSC1.1 (Internet Media Subtitles and Captions), or to burn-in several languages for QC purposes.
Independently colour-managed, the two compositions' results can be displayed on two separate devices through the dual 4K output. This presentation permits comparison and analysis of different versions – for example with or without tone mapping, stereo 3D or not, HDR or SDR.
Dolby Atmos Renderer
To generate immersive audio, MIST and ICE integrate the Dolby Atmos Renderer, which allows playback of DAMF (Dolby Atmos Master File), BWF ADM (Broadcast Wave Format Audio Definition Model) files or IAB files, as channel-based audio outputs in loudspeaker layouts from 2.0 to 7.1.4. All of these formats can be imported as standalone files. Immersive audio scopes and a metadata inspector are included in the QC toolset.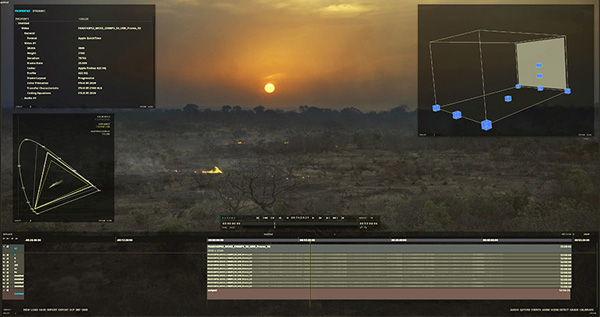 MIST supports the export of Atmos formats for IMF App #2e and TSP 2121 (colour specifications), as well as iTunes packages. It is also possible to export an Atmos down-mix into another supported type of deliverable.
IMF Specialisation
In line with their specialisation in IMF standards, Marquise Technologies products support the recent SMPTE TSP 2121-4, also known as JPEG2000 DPP. It constrains certain elements of the IMF standards, adding others such as ProRes, HLG and control track audio description, and also allows the use of JPEG2000 as an alternative codec. Marquise also follows the recommendation DPP003 for the carriage of user metadata in SMPTE TSP 2121, which becomes useful when exporting a downstream package into an AMWA AS-11 file.
DCP and IMF management is not only intended for post production and broadcasters, but also to serve archival purposes. In September at IBC 2019, Marquise hosted Filmfabriek, a Dutch company dedicated to film preservation and film scanner manufacture, and together they demonstrated film-to-IMF transfers. Showing various advantages of the format for this application, the IMF workflows permit storage optimisation, version management, content augmentation and tracking of technical and descriptive metadata.
Earlier in 2019, Marquise helped develop new ways of working with componentised media, in particular the CoMMA workflow they showed at NAB 2019. This workflow integrates MIST and ICE with CineCert's Pakanu media asset management system, and Venera Technologies' Pulsar automated file-based QC tools.
MIST is a Netflix Post Technology Alliance Product, which makes sure that products meet current Netflix delivery specifications for their encoding and IMF Packaging workflow, and are committed to future innovation. www.marquise-tech.com