Dalet Equips AmberFin for Dolby Vision and Hardware Acceleration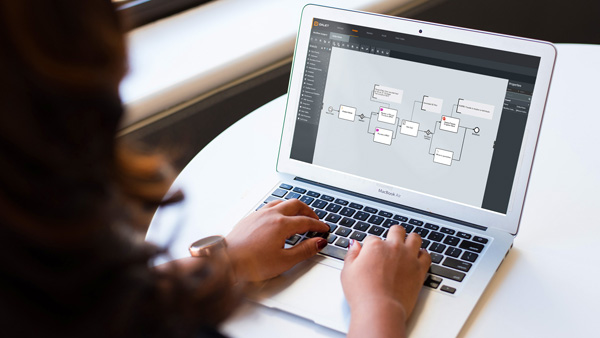 The Dalet AmberFin software-based transcoding asset management system is updated to include support for the Dolby Vision HDR format within its video processing workflows.
Developed for media facilities, production studios and streaming service providers, AmberFin's media processing software can now run automated Dolby Vision mastering and distribution workflows that generate outputs to suit various destinations. Teams can produce IMF, broadcast, cable and satellite packages, OTT HLS and DASH bundles and other materials.
Studio administrators have an integrated BPMN (business process model and notation)-compliant workflow engine and API that they can use to configure UIs, assign tasks for operators, and set up one-off QC processes - creating workflows that precisely match their facilities' requirements.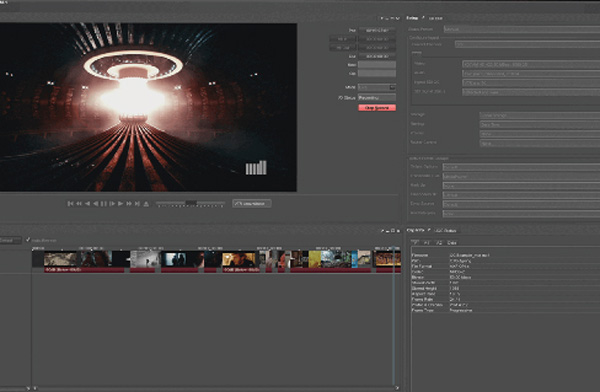 AmberFin enables high quality ingest of tape or file-based assets with wide mezzanine codec support.
Dalet AmberFin's file outputs vary from simple MP4s through complex IMF mastering and distribution packages, which are automatically synthesised from collections of input files and automation instructions. Dalet participates in SMPTE's IMF plugfests for assurance that its IMF processes are interoperable at a high level. IMF plugfests are organised by the SMPTE Technology Committee 35PM (Media Packaging and Interchange) as opportunities for developers to interchange test content, helping them to improve interoperability and improve the standard generally.
As well as Dolby Vision and other software function updates, Dalet AmberFin can now be enhanced with hardware acceleration tools such as the M820L HEVC encoder plugin card made by system-on-chip developers Socionext. Amberfin's ingest, mastering, QC and review tools are fully integrated on the platform and run on commodity IT hardware that can be adapted and expanded as the user's needs change.
Jean-Christophe Coin, CEO of VDM post studio in France, said, "By integrating AmberFin into our Dalet Galaxy MAM platform we have managed to build the kind of content factory that we have always intended to run. Work orders for original and versioned content flow quickly and efficiently through our facility. Human operators lend creative skills where required and automation fulfils all the other processes."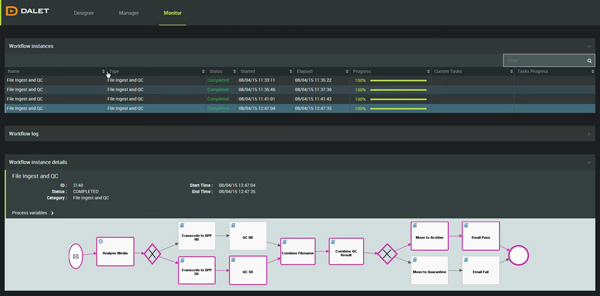 Regarding the complexity of modern post workflows, he said, "Producing titles today involves more and more variations. When it was just a choice between SD or HD, processing was simpler. Today we track different HDR variants and multiple languages, compliance and re-versioned variants for the large number of platforms that a single title might appear on."
Whether a producer's outputs are high bitrate JPEG2000 and ProRes or low bitrate H.264 and HEVC, the platform includes functionality such as software-only, cloud-friendly frame rate conversion and interlace handling, which is required now to create content quickly and at a quality that viewers can engage with, regardless of the delivery bandwidth available at a particular time and place.
Dalet AmberFin version 11.8.2.0 is now available to existing customers currently on support contracts. www.dalet.com