FilmLight Puts Colour On Stage for Post Production Artists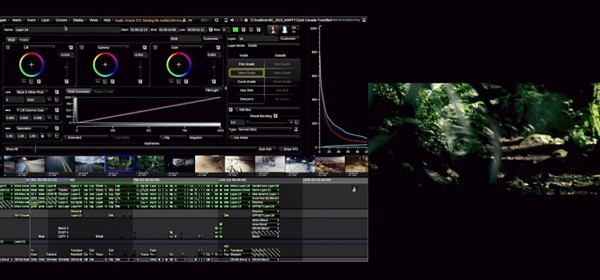 At a live event in Amsterdam in September called Colour On Stage, recorded from IBC2019, FilmLight's lead developer Marty Tlaskal demonstrated and talked through some of the functions most recently added to Baselight in a 3-part series titled New features and workflow efficiencies.
Part 1: FilmLight API
In this segment, colourists can learn more about the FilmLight API, the new programming interface to the Baselight colour grading platform and Daylight, FilmLight's dailies management and transcoding system. The FilmLight API is designed to automate common but time-consuming tasks, such as VFX transcoding and retrieving/setting metadata.
Part 2: Timeline Enhancements
In this segment, Marty shows the timeline improvements in Baselight. The software's updated timeline now includes collapsing stacks and multiple tracks.
Part 3: Input Versioning
This final segment steps through the new input versioning feature in Baselight. Input versioning can be done either by using filenames or making use of the Open Clip XML format, which means that a scene can be updated with new versions of shots, providing considerable time savings in quick-turnaround VFX jobs where new versions are constantly arriving.