CHEAT Gears Up for HDR and Dolby Vision with Resolve R&D Workflow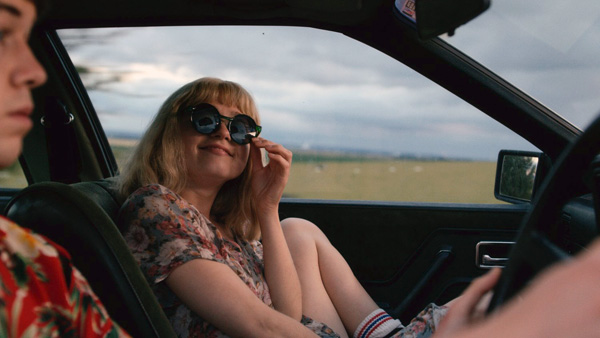 As HDR and Dolby Vision projects begin to come their way, CHEAT colour grading and finishing studio in London has added a new HDR-ready grading suite and a research and development lab to their facility.
The new infrastructure extends CHEAT's three existing grading suites, which run DaVinci Resolve Studio on Linux machines with dual Intel Xeon E5-2600 v4 processors supported by four NVIDIA GTX 1080Ti GPUs and the DaVinci Resolve Advanced Panel.
HDR/SDR Alignment
The first project the team has completed through the new workflow is 'The End of the F***ing World' season 2, following CHEAT's work on the first season that has been nominated for BAFTA and Primetime Emmy Awards. The grade on series 2 was led by CHEAT's owner and colourist Toby Tomkins.
"Season 2 was a challenge because it introduced a new director, new DPs and a new production designer. It was also our first Dolby Vision grade as a facility," Toby said. "There was a lot of pressure to make sure we delivered to the same high standards expected of us from our work on season 1." Series 2 used a new camera as well, the ALEXA LF, whereas series 1 had used the RED Weapon 8K S35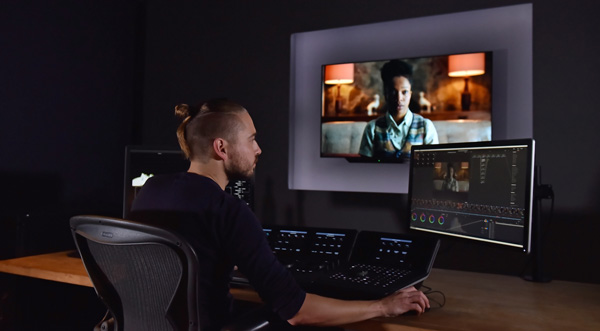 While still in preproduction, CHEAT began by setting up an R&D lab to help adapt all of the proprietary film emulation LUTs used originally in series 1, for the HDR delivery on the latest season. The result was a core node tree made up of 18 components, designed to establish a cinematic base look across every shot. Grading the 4.5K rushes, Toby then refined the base look, creating the desired neutral palette and analogue film aesthetic that stayed true to the first series.
Dolby Vision Finishing in DaVinci Resolve
Post companies like CHEAT producing Dolby Vision projects must run a Dolby analysis pass on their HDR content. This automatic Dolby Vision grade can be enhanced by performing a trim pass in which a colourist can assess the analysis shot by shot and adjust lift-gamma-gain values, colour-to-brightness balance and so on.
To assist in that process, Resolve has trim controls and a built-in Internal CMU (content mapping unit) called the iCMU, both of which are important because they help users keep artistic control over looks after running the analysis pass.
"The software CMU in DaVinci Resolve was a critical tool for us because as it meant I could simultaneously monitor dual output to see the HDR on one screen and the SDR on another, at no extra cost," Toby said. "If something didn't look right, I could quickly adjust Resolve's trim controls to ensure the SDR grade wasn't compromised. We would have previously had to use a hardware CMU, which would have been a lot more expensive and harder to use."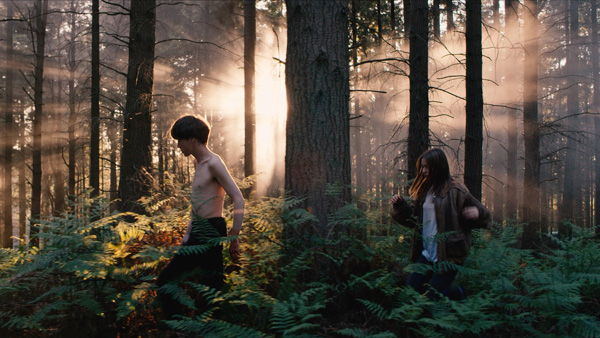 The new conversion LUTs were created to make sure the video translated to that required film look. For example, Toby needed to take certain values such as specular highlights further outside the SDR colour space than the automotic Dolby transform would take them.
The iCMU has been a part of Resolve Studio since version 15 and allows users to preview Dolby Vision at various target display settings directly on the SDI output. The iCMU also supports the simultaneous HDR and SDR output Toby described using a Decklink 4K Extreme 12G capture card or the second SDI output to the UltraStudio 4K Extreme capture/playback device.
Render Transform
Toby also manually created his own render transform from the project camera source to CHEAT's scene referred space using DaVinci Resolve, allowing the team more control over the final look. He said, "I particularly wanted the grading tools to react in a way that was familiar to me – mainly from previous work that involved converting ARRI LogC to DCI P3. I wasn't comfortable with the level of control over tone mapping that the provided Dolby transform gave us.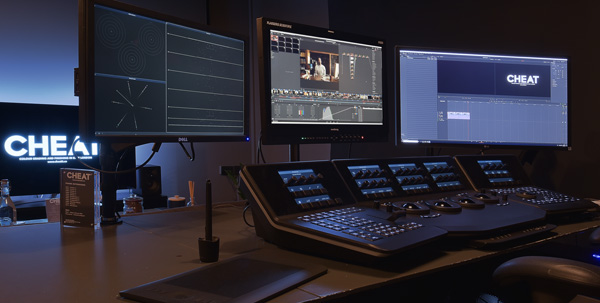 "Our custom transform, on the other hand, was flexible enough for all the lighting situations we had, and ensured there was more latitude in the HDR range if we needed to use it, while maintaining the same amount of shape in the SDR range," he said.
He commented that filmmakers intuitively want film looks and colour that generations of audiences have always looked for in movies. He preserves those looks, but also gives the video a modern aesthetic, for example, in the handling of shadows and lights in the scenes. "From now on, any client that wants a filmic print look, but with the flexibility and extended opportunities of HDR, can come to us for a distinctive aesthetic that caters to their needs. Making those options available is crucial with increasing demand to deliver in Dolby Vision." www.blackmagicdesign.com