Nick Dalby at UNIT Studios Tells Stories in Music and Colour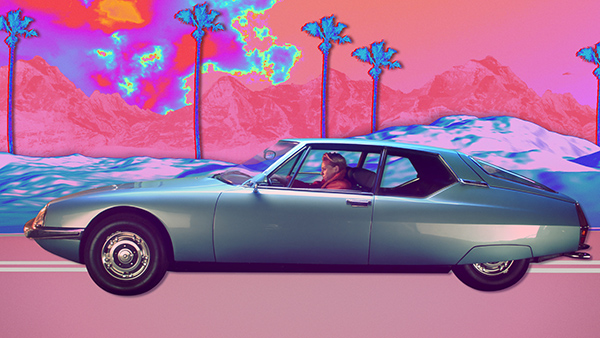 Colourist Nick Dalby works at UNIT Studios in central London, where produces striking looks and styles on a Baselight system for advertising clients, short films, music promos and long-form documentaries. But in fact, his first love was music.
Nick Dalby grew up in Harrow, an outer suburb in north-west London, and spent nearly all of his academic and early career in and around London. He studied art and design alongside music technology at college before heading straight in to work as a runner for a production company called M2 Television in Soho. "I actually started out being all about music creation and sound design. It seemed the obvious choice as I was working as a DJ and producing progressive house tracks at the time," he said.
Serving those interests, as well as meeting many different artists and other people along the way, gave Nick the opportunity to spend time in situations that were creatively challenging, but also demanding in practical terms, such as building portable edit suites for music festivals including V Festival and Bestival in England, both of which are now defunct. His fascination with video hardware led him into roles as dailies and QC operator, to finally find his way into the grading suite.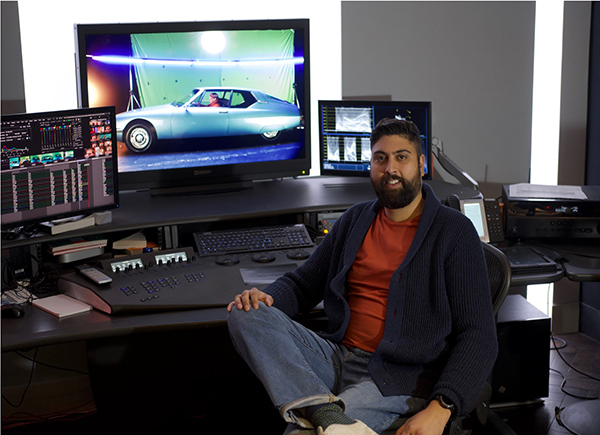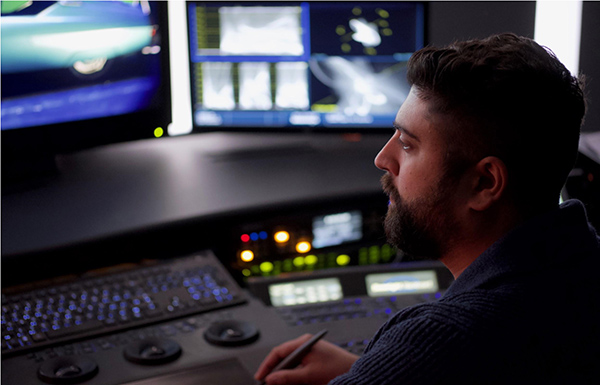 Drawn to Colour
"In around 2005, while I was a runner, I started shadowing the telecine operators transferring film to video on a Cintel URSA Diamond Telecine and a DFT Spirit 2K. That was when I first began to feel drawn to learning the art of colour grading. I was also getting interested in photography, which is very closely related. My eye for photography continues to translate into my grading work from a creative point of view as well as a technical one."
Nick has worked at UNIT, a company of designers, art directors, colourists, editors, post and VFX artists and sound specialists, for over four years. "UNIT has grown a lot as a company in many aspects during my time here, but keeps its core values of creativity and people," he said. "It remains family run by Adam and Amanda Luckwell, and is one of the largest independent creative studios in London. Being part of their team means I get to work with some of the best talent around in this industry and continue to grow with the company."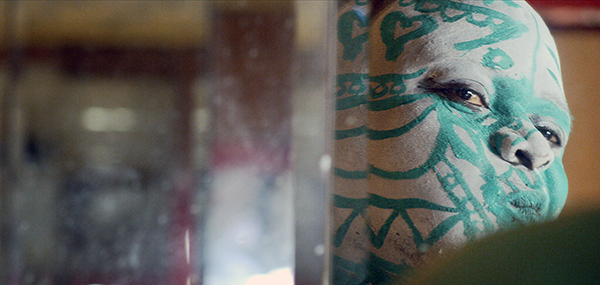 In 2019, UNIT moved to a five-floor open plan space in Berners Mews, custom designed and built with their clients and teams in mind and triggering a marked shift for the studio. "Something exciting is always happening around the space and this – alongside some new talent who've recently joined the company – makes it a very inspiring place to be," Nick said.
Branching Out
"Personally, I've been broadening into a wider range of advertising content this year, also finishing up several short films, music videos and occasionally some documentary work. I graded a music video for Sampha's 'Blood On Me' with Somesuch and Director Alex Lill that turned into one of my most creatively challenging yet rewarding pieces to date."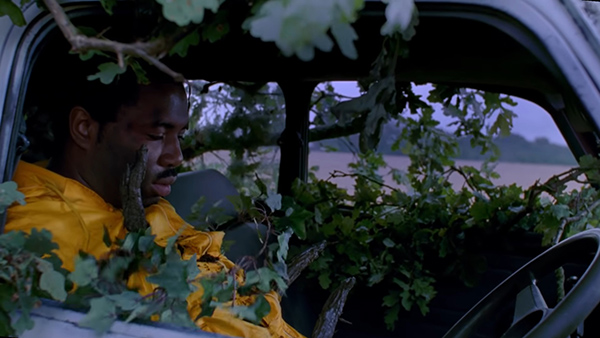 From putting a Mini in a tree and making it fall, to pulling leaves through Sampha's body – all shots and scenes needed to look believable. The whole project was shot on 35mm film in Essex, resulting in a distinctive look and feel in the grade, and called on Nick to composite multiple VFX passes in the Baselight as well.
Achieving the final look owed a great deal to using the Film Grade tool to balance all the shots. Film Grade has familiar Exposure, Contrast and Saturation tools. Exposure, the most important, controls general brightness and colour, so that the image remains very natural, and meanwhile the contrast in the colour channels and the scene linearity are kept the same as the exposure changes.
DKey was used to create complex mattes to isolate specific areas and add some of the key colours throughout the project. A 3-dimensional keyer, DKey is designed to extract out regions of the 3D RGB colourspace in order to create a custom matte for secondary work.
Never Look Back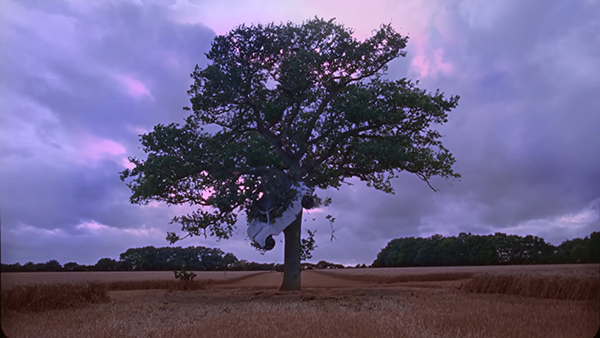 Nick converted to grading on the Baselight system in 2016, at the same time he joined UNIT. "I've never looked back," he said. "I have really enjoyed getting to grips with all the tools and functions in Baselight. I love the fact that Baselight has many different ways to achieve a look by using tools with multiple functions. I'm always discovering new techniques, and it also gives me the ability to manage colour workflows very precisely, which makes it easier to work directly alongside the VFX workflow.
"The Texture Equaliser has been extremely useful lately, particularly coupled with the Paint control in the matte tools. This means I get even more precise control over detail." Texture Equaliser divides the image texture into spatial frequency bands that can be adjusted individually, for precise control. You can soften or enhance textures and, at the same time, preserve the texture of fine details that are distinctive. The Paint tool is a vector utility with Colour, Clone and Matte brushes and trackable paint layers.
"I think it is incredibly important to maintain a close relationship with all departments involved within the post process, but I think the closest one for me is the VFX department because we regularly collaborate on colour spaces and running composites through grades."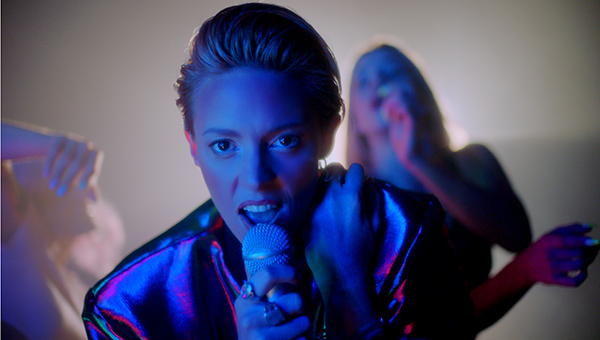 VFX Connection
As an example, he chose a recent music video by La Roux. Working with singer Elly Jackson of La Roux herself and Director Nova Dando from RSA, and the UNIT Design Collective came up with concepts based on the art and style she wanted to achieve in the video.
"In the grade, I enhanced the style of each scene to give it a distinct look and feel to match the 'good and evil' storylines. Then with Baselight's tools, the VFX team were able to implement an effective workflow for the project using ARRI Linear EXR – that is, VFX pulls encoded as EXR files in a Linear ARRI format. Because of this colour management in Baselight, they could send graded plates back and forth and bring in the final composites for a master grade in the same session."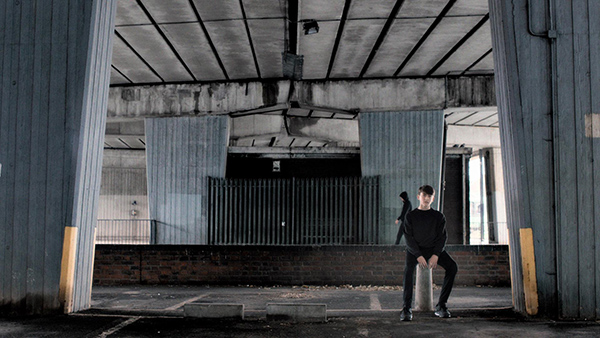 When enhancing the style of the project, the art direction brought certain challenges that influenced Nick's decisions. "Some of the lighting and white balance were dramatically affected by the neons and strobes on the set, which threw up a few difficulties with keying and matching shots," he said. "The main scene needed a style with a very retro feel, but the set needed to look 'premium' at the same time. The bright saturated colours throughout also needed taming while keeping vibrancy in all the scenes."
When working on music videos, instead of grading to the music or focussing purely on the images, Nick grades to the story, which involves both the direction of the story on screen and the song, and what the imagery can add to that. He feels the video should be as interesting and eye catching when watched without the music as with it, just as the music should be as enjoyable on its own as with the video. www.filmlight.ltd.uk