Sony TRIMASTER Expands to Portable 1,000 nit UHD/HDR Monitors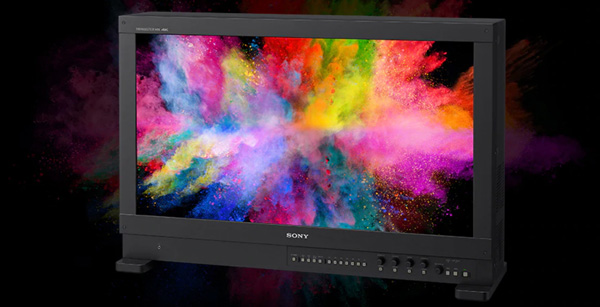 The new monitors have a wide colour gamut matching Sony's BVM-HX310 TRIMASTER
Sony has launched two new image monitors in the TRIMASTER series with UHD (3840 x 2160) resolution and luminance of 1,000 nits (cd/m2). Built for accurate colour reproduction, both have a wide colour gamut that matches Sony's BVM-HX310 TRIMASTER HX master monitor, covering DCI-P3, S-Gamut3 and others. This gives the monitors the colour accuracy and greyscale precision needed to guide decisions on images and colour matching for cinema.
The two monitors, the 24-inch PVM-X2400 and 18.4-inch PVM-X1800, were shown at the BSC Expo 2020 held in London 31 January to 1 February. Availability is expected in July 2020.
Compact and portable, the monitors can help make teams working in 4K HDR production more mobile and versatile, able to handle applications such as on-set monitoring, non-linear video editing, studio wall monitoring and rack-mount monitoring of OB trucks or machine rooms.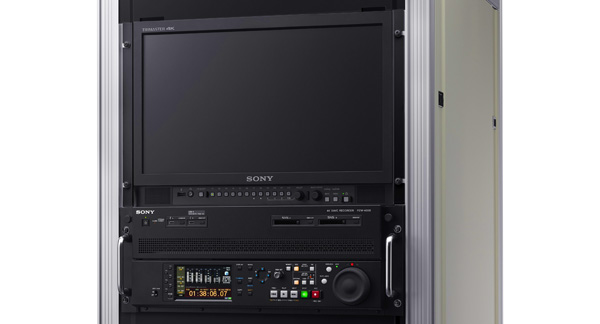 The monitors have Black Detail High/Mid/Low mode that helps maintain accurate colour reproduction by reducing the brightness of the backlight in three steps to reproduce colours and gradations correctly in low-luminance areas. Another new function, Dynamic Contrast Drive, dynamically changes backlight luminance to adapt to each scene or frame when transferring images from existing Sony OLED monitors to PVM-X2400/X1800. This function can be used to check the highlight to low light balance of the contents, for both bright and dark scenes.
The waveform monitor and vector scope can be displayed simultaneously, with scales for both HDR and SDR to make it easier to visually check input signal level and output luminance. The waveform has three separate displays - Luminance, RGB/YCBCR parade or RGB/YCBCR overlay with the Gamut error display. The waveform of a specified line can also be displayed.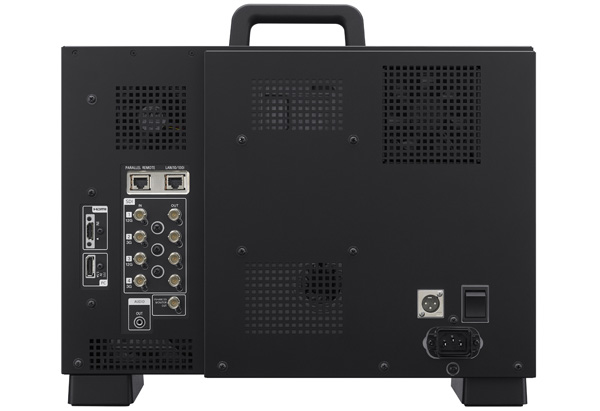 A quad view display has individual settings for SDR/HDR, colour space, transfer matrix, colour temperature, contrast, brightness, SDI/HDMI, RGB/YCBCR, plus user 3D LUTs for each view.
The monitors have most of the standard input interfaces built-in, supporting customised configurations. 12G makes it simpler, for instance, to connect a large complex system to a simple field set-up. Quad-link 3G-SDI is useful for configurations with various traditional devices, and HDMI is required to interface with many rasterizers, multi-viewers and digital cameras. BNC connections are available also. pro.sony