DAMsmart Asia Launches Media Supply Chain Hub in Southeast Asia
Digital Vision World Nucoda finishing system
DAMsmart Asia, Silver Trak Digital and TransMedia Dynamics (TMD) have launched a Digital Media Supply Chain Centre of Excellence in a purpose-built facility in Kuala Lumpur. The new Centre, part of Silver Trak Digital's expansion into southeast Asia, now acts as a hub that operates comprehensive digital media services for government, media and entertainment clients through the region.
The Centre also houses high-capacity digitisation and preservation services for all types of legacy audio and video tape, and motion picture film scanning for any gauge and resolution. It is the first facility to adopt the new GoldeneyeNet global franchise network, just launched in 2020 by another of the Centre's technology partners, Digital Vision World (DVW). GoldeneyeNet makes DVW's Golden Eye 4 Archival Scanner, Phoenix restoration tools and Loki image processing and correction algorithm software available to clients and partners like DAMSmart's facility. More details are below.
The Media Supply Chain Centre of Excellence was opened in early February 2020 by YB Gobind Singh Deo, Minister of Communications and Multimedia Malaysia, alongside representatives from the Australian and British High Commissions.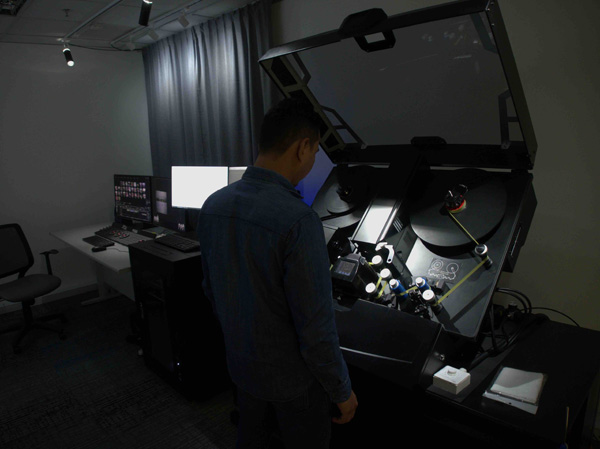 Digital Vision World Golden Eye 4 scanner
Digital Media Supply Chain
This single, Kuala Lumpur facility carries out content aggregation, language, quality checking and assurance for digital video and film, electronic content distribution, DCI mastering, duplication and distribution services. The services are integrated with media asset management based on TMD's Mediaflex-UMS (Unified Media Services) system.
DAMsmart CEO Joe Kelly said, "The launch of DAMsmart Asia and this new facility, with the support of our parent company Silver Trak Digital, means our significant experience and expertise in the processes behind these services are now available to government and private sector organisations in Malaysia and other countries across the region.
"DAMsmart Asia uses TMD's Mediaflex-UMS, a software platform built with a cloud-native, service-oriented architecture that we can use to design media aware, software-defined workflows."
Mediaflex-UMS supports the management of both physical media and digital content. Specifically, DAMsmart Asia will be managing the digital supply chain of their media content, including acquisition, creation, digitisation, re-purposing, preservation, enrichment, delivery, publishing and archiving through TMD's own applications and others from its integration partners. Following on from Mediaflex, Silver Trak Digital themselves will carry out local project management for localisation services throughout the region.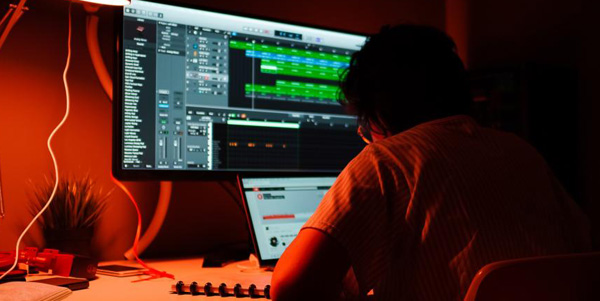 TMD Mediaflex-UMS media asset management
Digitisation, Preservation and GoldeneyeNet
Regarding the digitisation and preservation services, Joe Kelly said, "Due primarily to technology obsolescence and media degradation, it's clear to us that all forms of media archives are now at risk of permanent loss within the next few years. Urgent action is required to convert the physical holdings of videotapes, audiotapes and film into data."
The DAMSmart Centre's film preservation, restoration and archival work is based on Digital Vision's GoldeneyeNet mentioned above, which operates as a global franchise network. This means the facility, which hires professional operators, can operate the Golden Eye 4 scanner, Phoenix restoration tools and Loki image processing and correction algorithm software on a pay-per-use basis. The Digital Vision World equipment is costly to buy outright, and would represent a substantial investment.
The scanner's Universal Optics make it possible to scan film from 8mm up to 70mm, Pathé and all other formats without changing the physical optics. The Universal Optic system is controlled though the Golden Eye software – when a new format is selected, the skid plate moves into the correct format position. Focus and zoom can also be adjusted.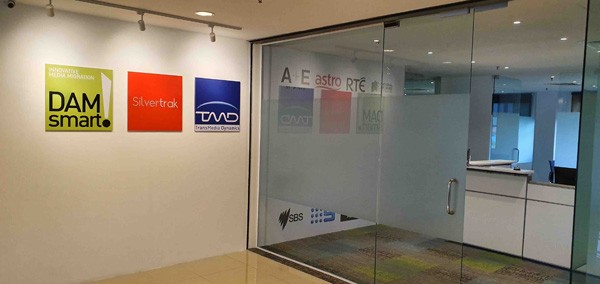 With the inclusion of Phoenix and Loki software, the Centre can use Digital Vision's DVO restoration and file-based image processing tools on client projects. These recognsed tools have been in use for digital image enhancement, video tape repair and film restoration for close to 30 years.
Phoenix users are able to control grain and noise with DVO Clarity, for example, remove dead pixels with DVO Pixel, or add lost detail with DVO Sharpen. Apart from restoration, Loki's tools perform standards, format and framerate conversion, motion compensation, noise reduction, digital camera image repair and related processing on all new and older types of media. www.damsmart.asia