DaVinci Resolve Studio Keeps Alien Post Production on Track in Berlin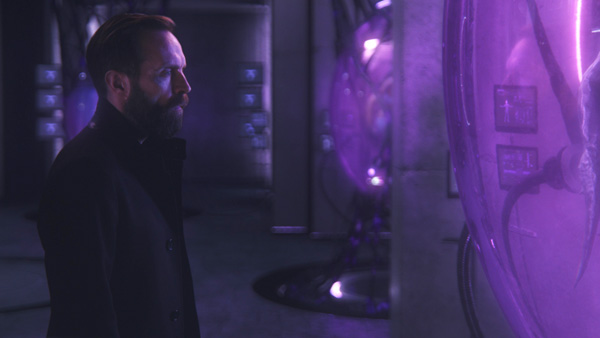 A thriller series about an alien invasion, showing internationally in eight episodes across the SYFY network, does not seem too far out of the ordinary. But this show, called 'Spides', had a neat, highly customised post production workflow and pipeline in which the offline and online edit, grade, visual effects and finishing were managed from one studio, Baby Giant Hollyberg in Potsdam near Berlin.
Set and filmed in Berlin, the main character Nora, having taken a mysterious drug, wakes from a coma with no memory of her previous life. She begins to unravel a conspiracy of aliens who are using a synthetic drug to infiltrate humans to use as host bodies.
An Inside Job
Baby Giant's CEO Heiko Nemmert said, "We designed a slightly unusual set-up to fit the nature of this project perfectly. VFX can often be the element that requires final adjustments and polishing, so bringing the edit inhouse on a series with substantial VFX gave us a huge amount of flexibility in post."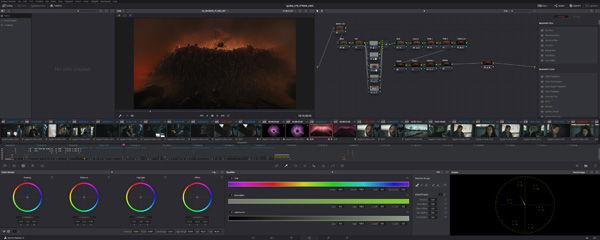 All post work was done through Blackmagic DaVinci Resolve Studio, as well as all the VFX compositing for the series. The main challenge for Baby Giant Hollyberg was keeping track of a huge amount of footage, as well as tracking the length each shot and its requirements to be worked on throughout the eight episodes.
Having worked with Resolve in his personal projects, post supervisor Nico Ostermann understood how it could be used as the NLE and finishing system for this project. "By using DaVinci Resolve Studio for editing, the team was able to use the different layers in the timeline to keep track of shots with and without VFX, to make sure the editors understood where more work was required," Nico said.
Universal Timeline
"We'd previously worked on other NLEs, and so inevitably, there was an adjustment as we learned a new UI and transitioned away from a more sequential workflow. However, the fact that all teams, the producer and the director were using one system throughout post production gave us some advantages in terms of speed and collaboration."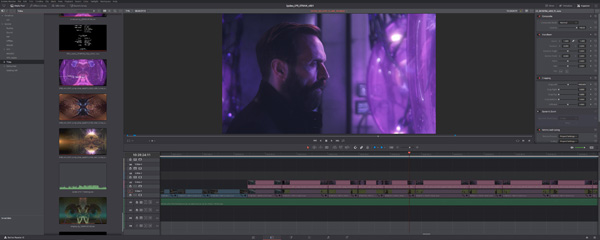 A part of the collaboration was using DaVinci Resolve Studio's multiple-user system to complete the grade, worked on in Hamburg by Digital Straik, simultaneously alongside the Berlin team's tasks. Each type of work – editorial, colour and effects – has a dedicated page with the necessary tools and interfaces. All of the work is pooled together and managed inside a database and visualised in a universal timeline, so that the editors and other artists can work together simultaneously.
"We didn't need to keep checking back to make sure if any details had been missed between the two teams' work – we could just return to the timeline at any time to check progress and keep moving the pipeline forward," said Nico.
Project Server Software
This server-based system relies on DaVinci Resolve Project Server software. Once the software is set up on the server's computer, users need to log in and can then start working. From there, the software supports collaboration by managing the traffic and saving the changes from each user. Media does not have to be imported and exported to and from different applications, the edit does not have to be locked off before colour and effects work can begin, and conforming does not have to be repeated multiple times.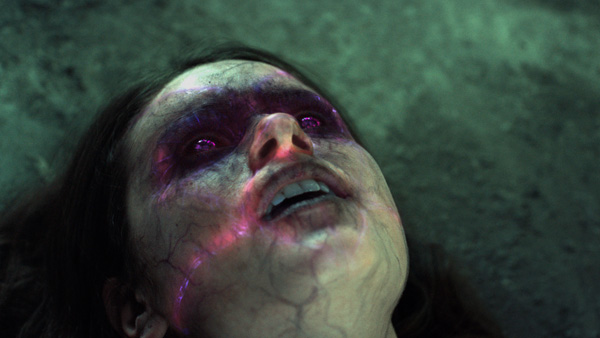 Bin and timeline locking allow multiple users to work together without overwriting each others' work. The bins and timelines remain read-only until they are unlocked by the user working in them. When a colleague has been working on a sequence, the Timeline Compare tool displays where clips have been added, deleted, moved or trimmed before you accept the changes.
"When it came to the DI for Spides, we wanted a dark, atmospheric look. Although the setting is modern day Berlin, the producer and director wanted us to steer away from the city's usual aesthetic, which is diverse and colourful. Instead, we adjusted the colours for a more alien, uneasy feel. With Resolve, we were able to hand episodes to grading, even if there was still work to be done completing VFX shots, then copy the grade over to the final version back at Baby Giant."
Post production for Spides was an 18 month process and, in part, Nico credits DaVinci Resolve Studio for keeping the project running smoothly. "The ability to jump between grade and edit without having to render out each time was essential to our ability to keep the project to deadline, despite working across multiple disciplines within a complex, multilayered project." www.blackmagicdesign.com