G. Balaji Brings India's Colour and Stories to Screens with Resolve Studio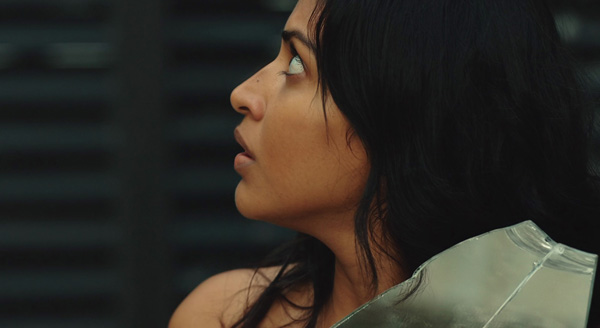 Digital cinema designer and colourist G. Balaji has worked on dozens of the huge number of feature films and TV shows emerging from India's prolific film industry. Balaji started his career as a film editor before moving to DIT and colour grading.
Last year he worked on 'AADAI', a thriller that became a hit after it was released for theatrical distribution in India and across global streaming networks in 2019. The film follows a free spirited girl, Kamini, who had become famous creating Internet prank videos. One night, she gets the shock of her life when she finds herself alone and without her clothes in an abandoned building after a late night party, and is forced to face her past.
Vibrant Character, Dark World
Although the story is a dark thriller, Balaji's job was to create a vibrant, colourful feel for the main character regardless of the dangerous situations and grim locations she finds herself in. In particular, Balaji had to ensure that Kamini's skin tones contrasted with the gray abandoned building she found herself in, while at the same time conveying to the audience the dangerous, hostile nature of the environment.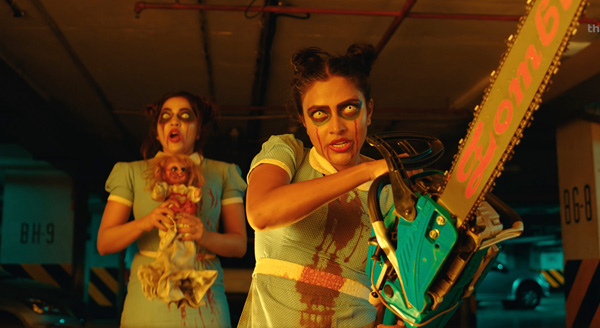 "As always, we had to stay true to aesthetics and visual style the cinematographer intended when he shot the film. Soft contrast and more vibrant colours made sure the viewer would relate to it as if it were larger than life. The biggest challenge we had to overcome was how to manage the face and flesh tone of the lead consistently throughout the film," Balaji said. "To do this, we needed to draw the main actress's skin tones out from the image, using a teal and orange combination, keeping the skin in the orange zone and rest of the gray building in the teal zone."
Balaji was working on a DaVinci Resolve Studio grading system. Since 2015 he has used DaVinci Resolve Studio on more than 30 films both for colour correction in post production, and on set for dailies work.
Controlling Looks
To create the necessary vibrance for the look of the lead character, he used DaVinci Resolve's face refinement OpenFX plugin to soften the face, bring out the look of her eyes and maintain consistent skin tones. He was able to automatically analyse and track the character's face, while the plugin software successfully recognised the face's outline and structure. This allowed the colourist to grade her face separately from the rest of the scene.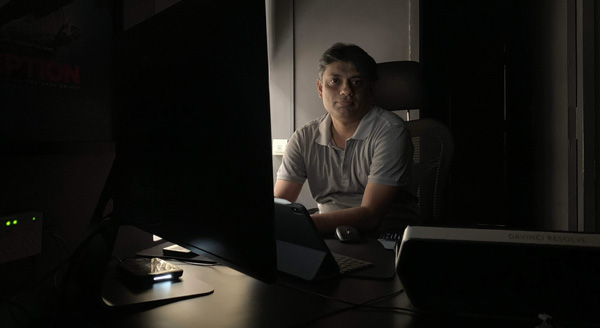 Beyond charater looks, Balaji's work included creating a sense of grim danger around the actress. "We used a film emulsion effect with Resolve's curves tool to draw the attention of the audience to danger. The curves editor allowed me to work quickly and completely control the creation of a warm look that was quite different from the look and feel of the lead. We created a single node with the look we wanted and then increased and decreased the look using Resolve's key output level to match each shot, which was really useful," he said.

Balaji had a special interest in using this film to break the stereotype of how India is shown in films.
Land of Colour
"India is a land of vivid colours and we wanted to enhance and display them. We also worked on a film called 'Aandavan Kattalai', where we treated the colours very subtly, whereas in 'AADAI' we pushed it to vibrant. We had a wide spectrum of blues, reds and oranges in both these films, and with Resolve, we used the hue vs the saturation curves with the built-in colour waveform monitor to check which of the colours was peaking. We then applied this information to control them as needed," he said.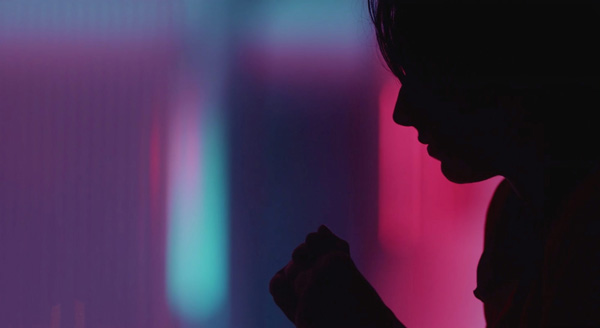 Balaji also used DaVinci Resolve Studio on the upcoming drama 'Andhaghaaram'. The film follows a distressing mix of characters ranging from a blind conjurer struggling to survive, a washed up cricketer as he fights for dignity and a psychiatrist's quest for redemption. Their lives become intertwined but fall into a web of despair and darkness.
"I try not to approach these various projects I work on as different films," Balaji said, surprisingly. "Instead I consider them as different genres with different colour palettes – from neutral nature-based visuals, to teal and orange, to details in deep shadows.
"With Resolve, I have all the different tools I need to create whatever look I need, and rely on integrated 3rd party tools like Frame.io for review, adjustment clip for creating specific looks for a set of clips all at once, image stabilisation in the edit page and the new neural engine functions that help upscale footage. Davinci Resolve allows independent filmmakers like me to move from editorial to digital cinematography to colorist." www.blackmagicdesign.com