Blackmagic RAW Workflow Takes 'Classmates' from Set to Post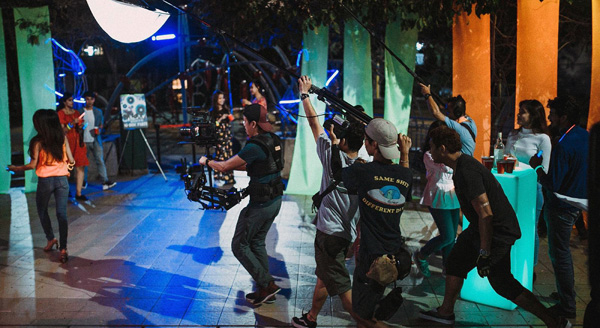 Echo Entertainment has shot the first season of Mediacorp Singapore's upcoming TV comedy drama called 'Classmates' in HDR. Since shooting a 10-episode series would produce a large amount of footage, and aware that capturing high resolution, HDR images would result in large file sizes, the director Shaiful Reezal and DP Shahreen Tajri considered the cameras and video codec with care in order to stay within budget and deliver on time.
Echo Entertainment has been operating from Singapore since 2010, producing television dramas of all genres, corporate videos, commercials and other multi camera productions. Their teams work on projects from the storyboarding stage to shooting and post production. For 'Classmates', the crew shot all sequences on location, mainly in natural lighting, and knew they would want options to develop looks in post production.
Therefore, Shaiful Reezal and Shahreen Tajri chose URSA Mini Pro G2 cameras for its high dynamic range and colour science, shooting in the Blackmagic RAW codec to save on storage costs and to improve the workflow between production and post. Blackmagic RAW is a visually lossless codec, compressing footage into a much smaller data set that decodes into an image visually identical to the uncompressed original. It also preserves bit depth and dynamic range, and comes with a Blackmagic RAW SDK for interoperability with post software.
Back on Set – in Post
This camera and codec combination was used on all ten episodes of the series. Shahreen Tajri said, "By shooting in Blackmagic RAW, we kept the storage quite compact and moving the footage into post was easy. The director, the colourist and I worked on footage in the grading suite, and it felt as though we were back on set – we were able to adjust the ISO, white balance and gamma pretty easily."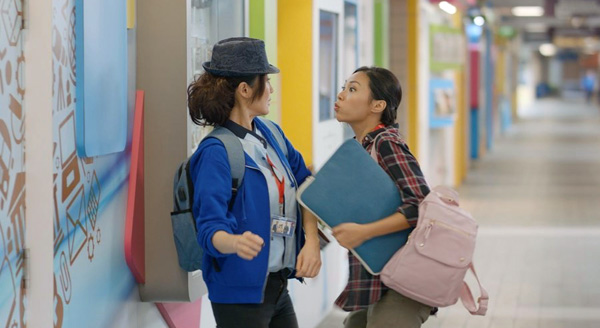 'Classmates' is shot entirely on location in Singapore. Even though most of the sets were well lit, the crew had to shoot and manage a number of scenes in less than ideal light conditions. For those cases, the DP was mainly relying on the URSA Mini Pro G2's dynamic range and high resolution to capture clean images with ample detail in both the dark shadows and bright highlight areas.
"In one scene, Shahreen Tajri decided to capture a single-shot sequence with the G2 on a steadicam. The location was in a college and we worked with natural, fairly inconsistent lights for the scene. With the camera's high dynamic range, we could use that location and still feel confident that we would get the details in the midtone and from the overlit background," Director Shaiful Reezal said.
"URSA Mini Pro G2 has a relatively high native ISO, making the sensor more sensitive and helping us control uneven, natural light. This factor, plus the colour science, made the camera attractive to us, and we knew it would help a lot in post. Producing for broadcast means we need to work with the Rec 709 colour space, but the G2's colour management gave us the chance to give the Rec 709 video a new look."
Light and Sound Management
Echo Entertainment used DaVinci Resolve Studio for colour correction and VFX work, with the system's Fairlight functions for the audio edit. "Similar to the lights, shooting on location meant the sound variable was quite unpredictable from location to location. Since we have used the Resolve Fairlight page before, we know its capabilities and we knew we could push our options for the series' audio," Shaiful said.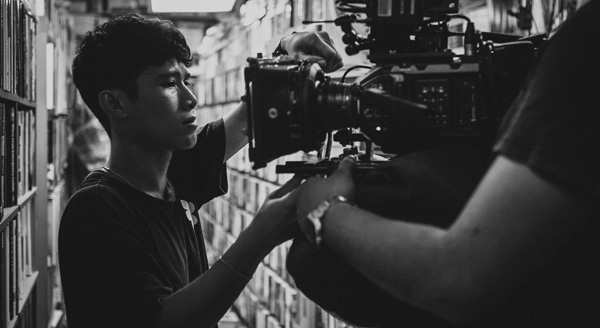 Because Echo Entertainment needed to produce a good, TV broadcast Rec709 look, they chose a Blackmagic extended video LUT as a guide during the shoot, and created the look as they worked using tools in DaVinci Resolve Studio.
"Ultimately, we were aiming to make the TV broadcast Rec709 video look filmic using Resolve to achieve that saturated, high gamma look. Even if we were to change the look and feel later, it would still be possible to change it in the software combined with the characteristics of Blackmagic RAW. In particular, Resolve's RAW control and hue saturation curve were extremely helpful," said Shaiful.
Straight to Post
Blackmagic RAW can be used in post, directly from production, without optimising or transcoding to intermediate codecs with lower colour subsampling and bit depths. It can be encoded either at a constant bit rate for a consistent file size, or at a constant quality, which records without a data limit to maintain the quality when recording complex scenes, for example.
A RAW (.braw) file contains the clip itself plus a sidecar file holding metadata that can be updated without losing the original information. Users can work on the colour management by disabling the settings, which gives access to all controls at clip level. As the file is decoded, it isn't necessary to stay with the camera settings stored in the RAW profile. Instead, you can select settings clip by clip.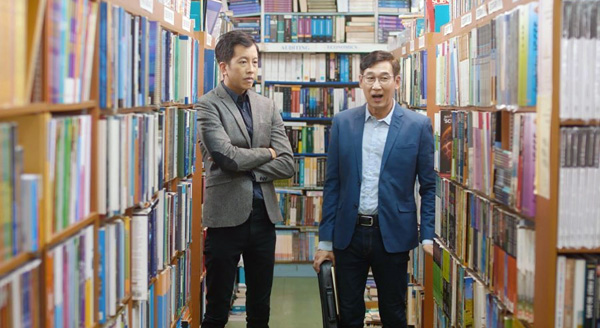 Selecting the Blackmagic RAW default instead of camera data results in settings that display an image much more like a log encoding – with a compressed dynamic range and low saturation. But going back to the camera settings still displays the expanded dynamic range and saturation of Rec 709 encoding because the camera was set to video mode when shooting. The Blackmagic default, in contrast, shows the RAW sensor data so the user can grade in log.
This flexible system makes a useful start point for a Rec 709 grade, with the option to decode based on the clip itself. Gamma options can be applied, placing the clip into log encoding with compressed dynamic range and low saturation that can be adjusted with colour temperature, tint and exposure. www.blackmagicdesign.com