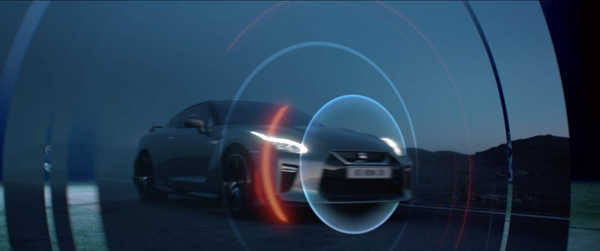 At the time Untold Studios launched in late 2018, they sidestepped certain conventions of digital content production in terms of workflows and studio facilities. The company looked beyond the limits of its East London studio to become one of the world's first cloud-based creative studios and teams.
Untold Studios now runs a workflow supporting artists, working locally and around the world, who deliver engaging commercial projects for brands like Nissan, Apple, Nike, Samsung and Netflix. Untold Studios works across many media formats from live action production and motion graphics design to photoreal 3D creatures, and develops original content.
Calculated Risk
Head of Technology Sam Reid led the development of the studio's cloud-based workflow on Amazon Web Services (AWS) and continues to dynamically adjust its infrastructure to scale up and down with project needs and as industry conditions shift. "We took a calculated risk by committing to the cloud but that was our vision. We had no experience from teams outside to draw on, which meant we were setting out the first documentation. Now, we're starting to see the results of our decision," he said.
After its first year, Untold Studios artists were recognised with Visual Effects Society (VES) Award nominations for three separate projects at the Awards held in January 2020, more than any other studio for the year. Their work digitally recreating the catastrophic Aberfan tip collapse for Netflix series 'The Crown' was recognised for Outstanding Supporting VFX in a Photoreal Episode, and their skateboarding bulldog Churchie and Edgar the accident-prone dragon earned nominations for Outstanding Animated Character in a Commercial.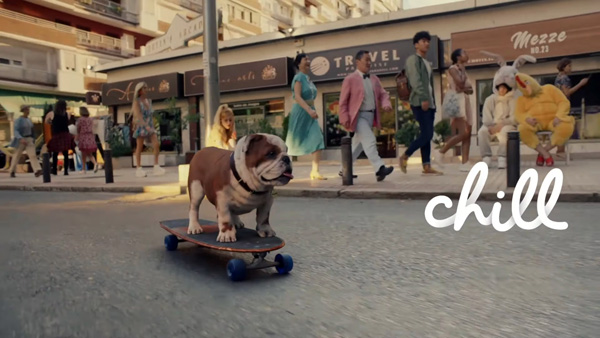 Churchie the bulldog
Agile Studio
As Untold Studios grows and take more advantage of the scalability of AWS, Sam estimates the studio's on-boarding and provisioning process for artists takes less than one minute, making the company extremely agile compared to studios using on-premises workstations. He said, "We can automate nearly everything, apart from the creative work, of course. We can hire remote talent and on-board artists quickly without worrying about their workstation se-tup. It's all done through our customised launching platform, so the technical team can concentrate on improving other areas of our workflow and working through new challenges."
Since all of Untold Studios' compute power and storage reside on AWS, artists are able to work from anywhere in the world. Their flexibility became an immediate advantage for the studio and its clients as the teams transitioned to a full work-from-home model in March 2020. "The transition was easy for us," said Sam. "Every aspect of our infrastructure can be managed in the cloud. Detailed metrics are accessible across the fleet of machines and allow artists to troubleshoot if issues arise.
"We can also develop software builds faster than most facilities because we launch from machine images, and once changes have been made to the AMI (Amazon Machine Image), it only takes a few seconds to capture the new one and change the launch code across workstations. An engineer managing on-premises workstations would have to take the time to update each physical machine."
Cloud Collaboration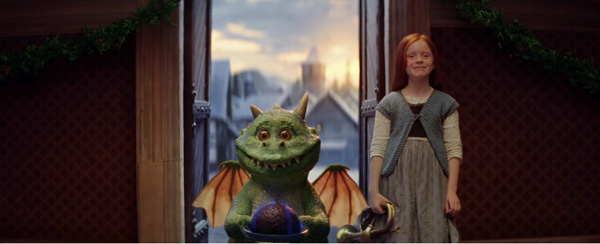 Excitable Edgar
To collaborate, each artist can access and view project files securely and instantly from anywhere, whether inside or outside the studio. They can work alongside their teams and take immediate action on comments and decisions. "Our collaboration capabilities with AWS have impacted our creativity. Whether in the same room or another country, our teams can visualise work and give and receive feedback in seconds," said Sam.
"In our studio space, all the desks are identical so no re-configuration is needed when an artist has moved seats, saving time. Also, because we don't keep significant hardware on site, our technical team isn't weighed down by having to move kit around."
Most recently, Untold Studios artists have been using virtual workstations on Amazon Elastic Compute Cloud (EC2) G4 instances, which are based on NVIDIA T4 GPUs and Quadro hardware. Optimised for machine learning work, they also increase the performance of graphics-intensive applications such as remote graphics workstations, video transcoding and game streaming in the cloud and give users access to NVIDIA Quadro Workstations for no extra cost. "G4 has also stongly influenced how we work," Sam commented. "We can upgrade a whole fleet of workstations with one line of code, so artists can work faster, improving creativity within everything we do."
Growing Up and Out
With more instance options to select from, Untold Studios can match virtual machine types to specific workloads more accurately, which has creative and economic benefits. By working more efficiently, the studio can devote more resources to R&D, continually improving its work and technical capabilities so that they can take on more ambitious projects. Having unspecified storage capacity with AWS has been another element of the studio's success, as they can scale resources to accommodate jobs that would otherwise have been out of reach.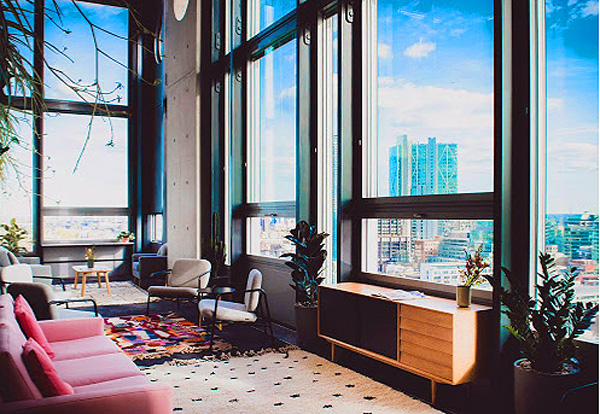 In terms of future plans, Sam envisions that Untold Studios will continue to grow its talent pool and, at the same time, widen its capabilities. "Using AWS, we can work with a huge number of people, including directors, designers, animators, copywriters and script developers, so we'd love to keep adding to our equipment resources.
"As digital content becomes more complex with bigger data requirements, and as shots take longer to render and depend on more powerful machines, we're in a position to take on heavier projects with no capital expenditure, simply by changing a few lines of code. For those considering the cloud for content production, it gives you the chance to build a studio for the future with a critical balance between systems and creativity that will remain current and efficient over time and across your operations." aws.amazon.com