Rotor Film and Storyline establish colour consistency between project

stages, and between VFX and grading pipelines, based on FilmLight's
set-to-screen, renderless BLG workflow.
---
Studios Build Post & VFX Workflows on FilmLight's Colour Science
Two major facilities in northern Europe,Rotor Filmin Germany andStoryline Studiosin Norway, are aiming to establish colour consistency between project stages, and between VFX and grading pipelines, by creating metadata-based, renderless workflows based on FilmLight'sBLG format.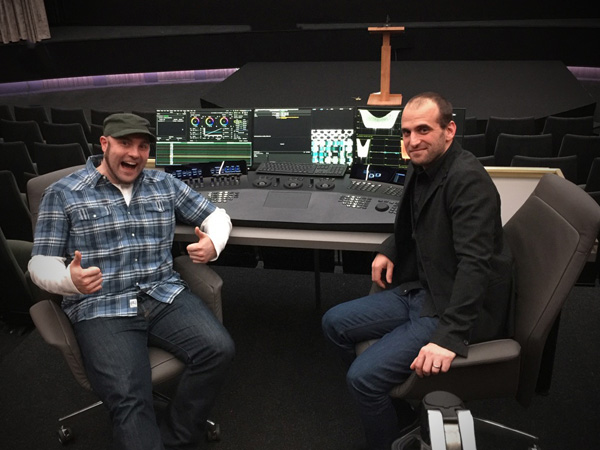 Post production studioRotor Filmin Berlin has just launched a high-performance grading and mixing theatre equipped with colour grading fromBaselight, Auro 3DandDolby Atmos audiomixing and monitoring, plus aBarco 4K 60fps projector. Founded in 2011, Rotor Film is situated in the historicStudio Babelsbergat Potsdam outside Berlin, recognised as the oldest large-scale film studio in the world, producing films since 1912.
The finishing theatre has a 15 metre wide screen, which gives colourists and audio mixers the advantage of finishing major projects in a cinema-like environment, and producers and directors a chance to view and monitor projects at full quality.
The theatre also houses a newBaselight TWOsystem with aBlackboard 2 controlsurface, affording real-time control over each aspect of grading and finishing, even 4K and high frame rate material. Alongside the existing audio department, the Baselight TWO in the theatre operates within a larger collaborative, renderless workflow that can be used to continuously manage colour from the shoot on set up to the final delivery.

Rotor Film has been involved in international productions including 'Spiderman' and 'The Hunger Games', plus German films such as 'Generation War' and 'Stations of the Cross'. The facility also works on television dramas and series, such as the recent spy thriller series, 'Deutschland 83'.
"Our clients, producers of major international films and TV as well as the main German producers – wanted us to build a completely updated 4K post facility," saidMartin Frühmorgen, joint CEO of Rotor Film. "But workflow is everything, so our choices focussed on combining speed and quality with maximum flexibility. Beyond choosing a grading system alone, it was a question of workflow design and philosophy, and how we wanted to work.
"We knew we wanted to go from set to delivery without intermediate rendering, and that editing, grading and review sessions had to be done at the same time. That ruled out several of the grading systems we considered. Similarly, the cloud infrastructure that comes with Baselight made a SAN obsolete, which was another large factor in our final decision."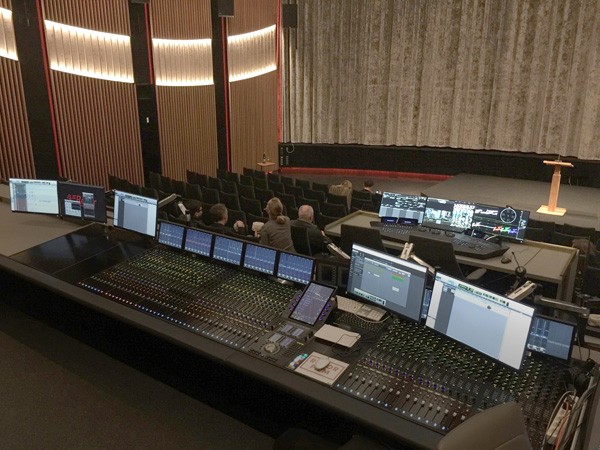 Rotor Film also invested in aBaselight ONEsystem, aSlatecontrol panel and the recently launchedBaselight ASSISTsystem for file preparation and rendering of final deliverables. FilmLight'sDaylight softwarewas purchased to maintain a continuous, consistent colour environment between set and post. TwoBaselight for Avidplug-ins running at the studio allow editors to see and work on graded material at all times, and to make their own adjustments to the grade as necessary.
This approach was adopted to increase the certainty that colour decisions made at different stages of a project are captured, retained and passed on to form part of the final grade. However, at every stage the content itself remains in its native form, and the grading decisions are stored asmetadatain FilmLight'sBLG format. Content can readily move between devices without losing time in rendering, or by having to lock down the grade.
Rotor Film's colouristSebastian Göhssaid that, for him, FilmLight's understanding of colour science was an important reason why the studio chose FilmLight's workflow systems. "Through working on productions with very knowledgeable DPs, I have gained a clear idea of what a grading system needs to be able to achieve," he said. "Baselight's performance at 4K resolutions, its tools and high colour depth inACEScombined with the flexibility and interactivity within the BLG workflow made the decision easier for us."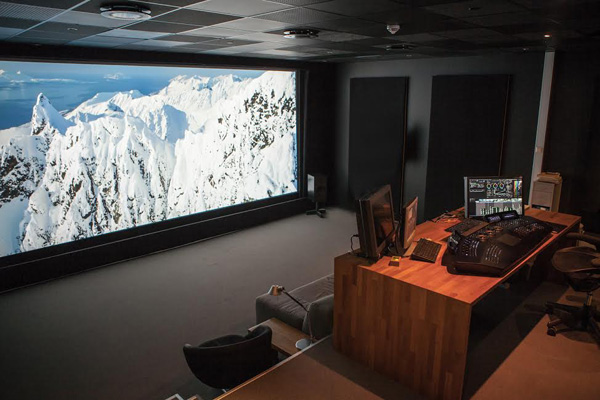 Storyline Studios
Storyline Studios, one of Norway's larger, most experienced post-production companies, recently installed Baselight colour grading systems withBaselight for NUKEplug-insto develop a strong workflow linking visual effects and finishing. Storyline carries out a complete technical and creative service for projects ranging from commercials to feature films – starting from production, including cameras and directors, to finishing and delivery.
Describing the company as a team of 'film nerds', Storyline is particularly noted for its effects work. Looking for a more efficient way of incorporating VFX into its colour workflow, they chose to work with Baselight for NUKE, a software plug-in that integrates a complete set of grading capabilities into the VFX environment. A complex grade and associated colour space transforms published in the colour suite can be imported into NUKE, allowing the compositor to see precisely what the colourist sees.
The plug-in also gives the NUKE operator access to the Baselight user interface to tweak the grade if necessary to make the effect more subtle and natural, as well as setting up colour re-mapping and a final output. This gives everyone more confidence to extend the creative possibilities of a given project.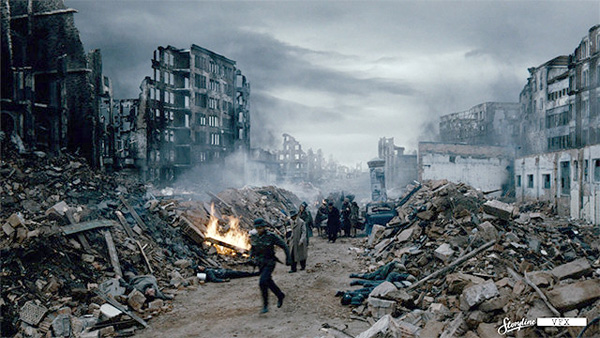 This collaboration is made possible through themetadata-driven, renderlessnature of Baselight's process. Grading decisions and colour space transforms that are maintained in the FilmLight BLG file format are applied accurately at the moment of viewing. This allows BLG files to be shared with other systems – like NUKE – where they can be updated and returned to the colourist for final adjustments.
"When it comes to feature films, this collaboration is particularly important because it is easier to do the VFX work from day one, from right after shooting," saidTorulf Henriksen, Storyline's CTO. "In the past we had to decide when to do the grading – should we do VFX before or after? With the BLG workflow that issue is resolved. Compositors can work on VFX even after grading because they cankeep track of coloursalong the BLG journey and finesse the work as the look of the film develops. That was the reason the VFX department selected Baselight within NUKE.

Storyline also installed twoBaselight ONEgrading suites, one with aBlackboardcontrol surface and one withSlate. The Baselight was preferred among the company's internal staff and their freelance colourists, and Torulf also said, "The response from our customers has been very positive. The DPs noticed immediately that it is efficient, easier and faster."
Among the company's projects graded on Baselight is Norway's disaster movie 'The Wave', which has been selected to represent the country as its2016 best foreign-language Oscar nomineeand was graded by their senior colouristCem Ozkilicci.
Meanwhile, Storyline has also just placed an order for aBaselight Assist, plus fourDaylightsystems for on-set dailies and high-performance transcoding and to set up BLG files from initial grading on or near set. www.filmlight.ltd.uk