Togen Laboratory in Tokyo, a film lab with 60 years of history, has

installed a Blackmagic Cintel Film Scanner to handle real-time, Ultra
HD digital film scanning and keycode telecine.
---
Togen Laboratory Installs Cintel for UHD Film Scanning & Telecine
Togen Laboratoryin Tokyo is a film laboratory with 60 years of history, and has installed aBlackmagic Cintel Film Scannerto handle real-time, Ultra HD digital film scanning and keycode telecine.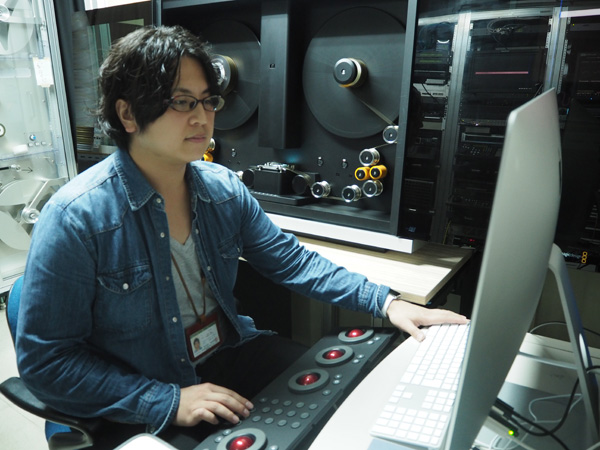 Togen's services include telecine, editing, colour grading and current DCP mastering techniques, as well as traditional film service such as developing, colour timing and printing. The Cintel scanner is a not a new system. The first version appeared in 1950 and Cintel continued to develop it since then. Blackmagic bought Cintel in 2014 and redesigned the scanner based on their own experience in cameras, image processing and DaVinci colour correction.
"We were looking for a successor to our current telecine system," saidNaoki Moriizumi, manager in the Digital Process Group of Togen. "Cintel is capable of scanning in real time, as well as capturing both images and audio, so we can use it like a telecine system. Furthermore, we have already been using Blackmagic DaVinci Resolve Studio as a colour grading system, which makes working between telecine and the grade more efficient."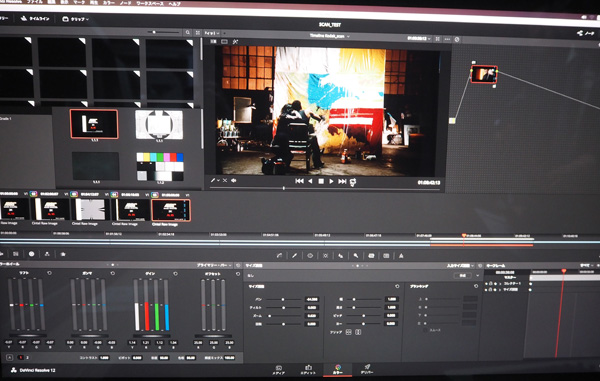 The Cintel scans35mmand16mmfilm up to30fpsinUltra HDresolution. Togen's colourist Yasuhiro Matsumoto feels it's a great advantage for their studio to be able to carry out 4K30P scanning in real time, even within the Cintel's price range, and mentioned its support for three perforation projects as well. "These days, filming with three perforations is widely used for DI and TV commercials," he said. "Regular film shoots with four perforations per frame, but may be delivered digitally using athree perforation format, to account for cropping of unexposed areas of the frame.
"It's also useful that Cintel can synchronize the process to place adiffuse, high intensity lightsource in the centre of the frame, and continue running while scanning. This type of light source allows the scanner to run at asmooth real-time speed, which is gentler on the film and transfers very fast. Meanwhile the scanner keeps the film stocks as flat as possible while scanning to limit distortion."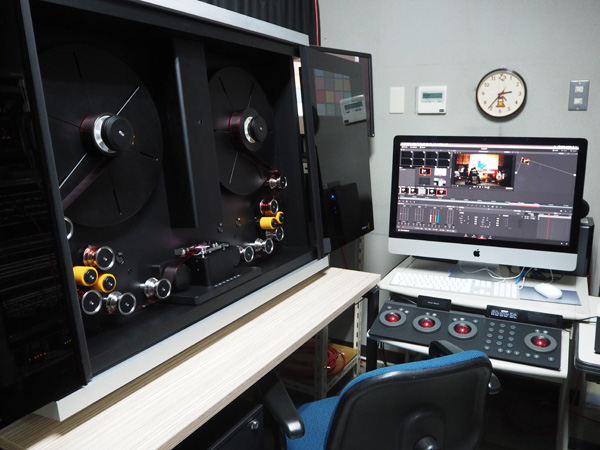 The studio finds the machine is easy to use, and designed so that if mistakes are made when loading a film, the user sees an error and no tension is applied, preventing damage to negatives.
"One of our film services is developing negatives, which requires an HD telecine system to check developed films," saidKatsuji Nishino, general manager in the Image Media Department at Togen. "Usually, films are brought in at night and we deliver developed films the following evening. In the past, we've had to stop telecine jobs for film checks, which is inefficient. When we began looking last year for equipment with HD quality for checking negatives, we saw the Cintel Film Scanner at Inter BEE and found we can check images with the HD monitor while scanning."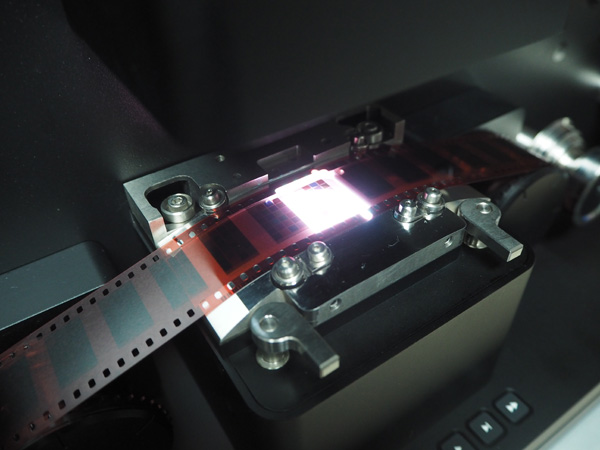 Also, the team at Togen likes to use thekeycode telecineto create video with keycode burnt in for use as offline material. Keycode, or edge code, tracks frames of film from source reels through post using a variation of timecode, devised to uniquely identify frames in the stock. It is useful on projects that originate on film, evolve through digital post, and ultimately reference the original film material for final image capture.
The keycode - showing the manufacturer and emulsion, a unique ID for each reel, plus footage and frame number - is printed on film in both human-readable and machine-readable formats at various increments along the strip depending on the film gauge, that is, 35mm, 16mm and so on. For example, on 35 mm film, keycode appears at every foot, or every 16 frames of film.

"Currently we capture tape generated through HD telecine, burn in keycode using Resolve, and then export it as QT file for offline editing. But this workflow will be improved and shortened using the Cintel scanner, because we can capture images directly into Resolve and begin the offline from there," said Katsuji.www.blackmagicdesign.com