Moonbot Studios' hybrid render farm combining local and on-demand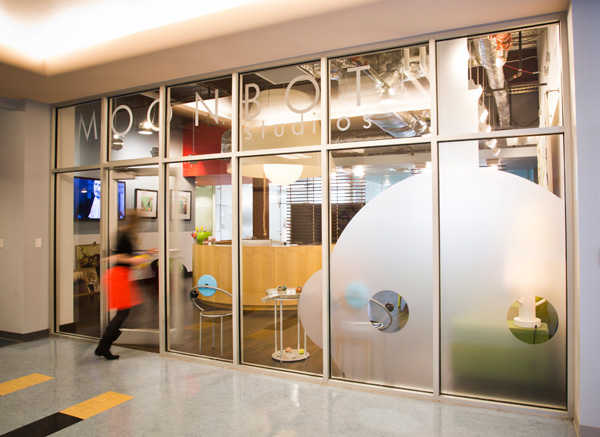 nodes on the Google Cloud Platform, employs an Avere vFXT Edge filer
for low-latency access to active scene data.
---
Avere Opens Compute Cloud for Rendering at Moonbot Studios
Moonbot Studiosin Shreveport, Louisiana, creates books, films, apps and games, and was founded in 2009. The studio earned its first Academy Award for'The Fantastic Flying Books of Mr. Morris Lessmore', also an iTunes Hall of Fame iPad app, and has won several Emmys, Cannes, Lions, CLIOs and a Webby Award. Nevertheless, the facility's creative team contains just 50 people, and it runs its operations on a small-studio budget.

Sara Hebert, marketing director at Moonbot, says that, apart from their artists' skill, the studio's strength comes from its focus on story. "We start with the story, constructing an imaginary world of characters, motivations and distinctive elements. The media decision comes later, when we determine the best platform for conveying the story and immersing the audience in it, such as designing interactions in an app or through visually engaging scenes in an animated short," said Sara.
Render Feasibility
The challenge involves making both the vision and the chosen platform technically and economically feasible. "Because we're a startup, we need to be able to move fast," she said. "When the right opportunity arises, our answer must be yes - even though that may mean working to extremely tight release timelines and finding creative ways to secure resources for a multiple-project pipeline."
Moonbot's pipeline supervisorBrennan Chapmansaid, "Due to the complexity of our pictures, a single frame of video can take two to five hours to render. For the 7,200 frames of our most recent five-minute short, we had to plan for as much as 14,400 hours of render capacity that we didn't have. A short project schedule and limited studio space and budget made building out the on-premises render farm impossible, so we had to find an alternative to handle the rendering workload."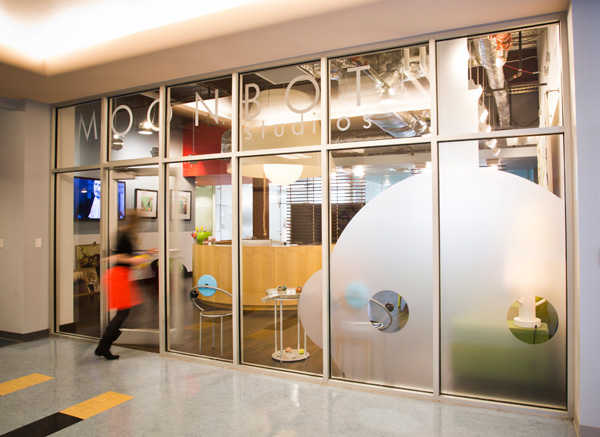 To supplement on-premises resources, Brennan considered theGoogle Compute Engine. "The only problem was data access. Copying 100TB of scene data, which was stored locally here on an EMC Isilon array, across our virtual private network would have taken weeks," he said. "On the other hand, creating the scripts to move the right files to the cloud and then move completed renders back again would have taken pipeline staff a similar amount of time." But deadlines for two critical projects meant no time was available. Both projects required resources, one with a completion date six weeks away and the other due to finish in eight weeks.
Transparent Caching Layer
The Google cloud team's support included introducingAvere Systems' method for moving data between cloud providers and on-premises storage, quickly and without dedicated scripting. To handle the rendering workload, Moonbot implemented asoftware-only Avere vFXT Edge filer clusterrunning in the cloud alongside the studio's rendering application,Solid's Angle Arnold Renderer. The Avere system focuses on establishing low-latency access to active data and increasing processing performance.
The Avere Virtual Edge filer cluster Moonbot rents on theGoogle Cloud Platform[GCP] uses three 32-core standard-type machine nodes to do the rendering, and handles all file transfers between the cloud and the in-house storage array using Moonbot's 100Mb/s connection. The Avere Edge filer acts as a transparentcaching layerfor the cloud nodes. It automatically transfers only the files needed to render the requested jobs.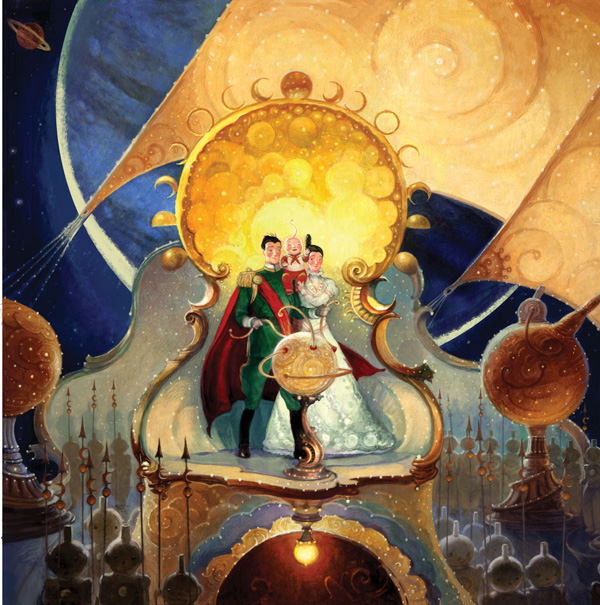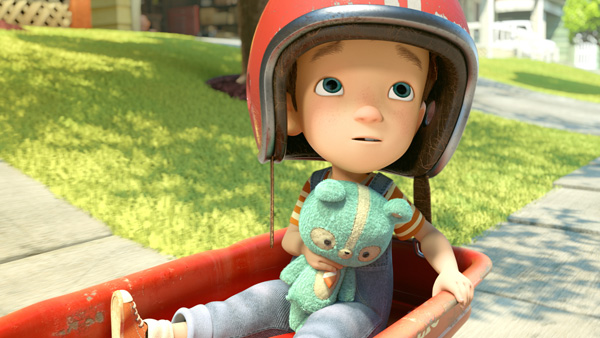 The GCP nodes use the same file paths as local nodes, which allows the software to be set up the same way on both types of render nodes. This removes the cost, time and complexity involved in setting up two different configurations for local and cloud render nodes, and although caching is used, file updates are automatically reflected in this layer.
Without using Avere, Moonbot's staff would have had to do a lot of work to collect and transfer all required files for rendering the requested jobs. Using Avere not only saved them time, but also gained the advantages of a clustered, or distributed, file system and a transparent caching layer to mimic their in-house storage arrays.
On-Demand Scalable Capacity
As a result, Moonbot now has a hybrid render farm system combining their local render farm of up to 36 nodes, with on-demand scalable capacity employing 150 nodes, or 4,800 CPU cores, on the Google Cloud Platform. Each node can be spun up in about ten seconds using Google'sinstance templateframework. Instance templates define the machine type, image, zone and other instance properties. They are created once and reused for other requests and configurations.
At the height of this most recent example, the team ran 50 to 75 per cent of the render load in the cloud. During the final push, machines ran there nearly 24 hours a day. "By using the Google Compute Engine with Avere we ccould complete renders overnight to finish the required iterations and keep artists working. Without Avere, the set-up time required to move datasets would have made the cloud unusable, due to the latency between the cloud and on-premises storage," said Brennan.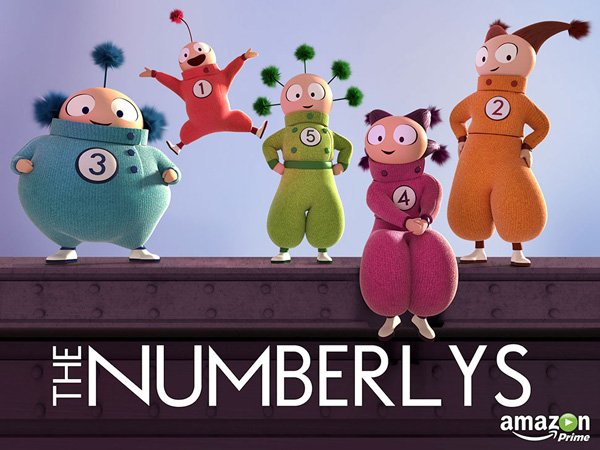 "Before using cloud compute, Moonbot was usingrental bladesfor periods of heavy rendering. But the process had to be set up more than a month in advance and the staff had to take time out to coordinate shipping, racking and system configuration. Also, rental blades are not very flexible in terms of production management. If a shot takes longer than expected in animation, for example, we still have to pay for idle blades."
Time and Capacity
While the primary drivers for the cloud were time and capacity, the answer also turned out to be more cost-effective. The elastic infrastructure means they only buy the rendering resources they need at one time and don't over-purchase to cover peak workloads. Whether they rent one cloud node for 24 hours or 24 nodes for one hour, the costs are the same.
Moonbot can also save onlicensing. Because fees are calculated per node, favouring CPU power in the cloud potentially reduces costs. Brennan said, "Compared to on premises, because of Avere's low-latency access, we're achieving performance equivalence of about 80 per cent in the cloud and nearly unlimited scale at roughly the same cost."
Moonbot's latest multi-platform story is'The Numberlys', released as a Webby Award-winning app, best-selling book and Academy Award shortlisted animated film. It is now an Amazon Pilot.www.averesystems.com