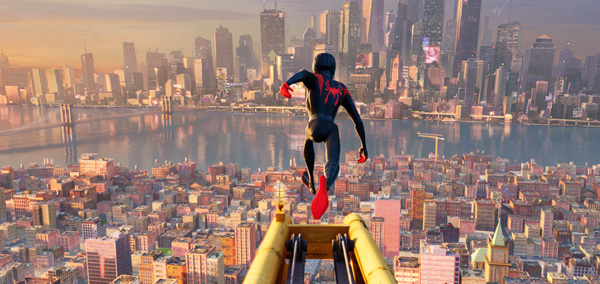 The Academy Software Foundation (ASWF), dedicated to open source software development in the motion picture and media industries, has made OpenColorIO version 2 (OCIO v2) available for developers to start integrating into applications.
OpenColorIO has been in development since 2003 as a standard for consistent colour management within VFX and animation pipelines, and has been used on hundreds of feature film productions. OCIO v2 follows many years of further development, led by three full-time Autodesk engineers.
Colour science teams at VFX and animation studios have also contributed, as well as product vendors including Sony Pictures Imageworks, Epic Games, Netflix, DNEG, Framestore, Industrial Light & Magic, Weta Digital and others. Michael Dolan, Senior Pipeline Developer at Epic Games, is Chair of the OpenColorIO Technical Steering Committee (TSC).
Updates for Production
Version 2 functionality includes a new GPU renderer, native implementation of ACES (Academy Color Encoding System), an improved user experience, and processing improvements. The developers wanted to make sure that the new functions and improvements in OpenColorIO v2 address real production needs, but also keep the simplicity of approach and flexibility that users are already used to.
The native ACES implementation replaces the requirement for finite LUT files. ACES Output Transforms no longer use 3D LUTs and are precise enough even when exposure values are extreme. Full read and write support is included for the Academy/ASC Common LUT Format (CLF).

GPU now matches CPU results.
Image Credit: Spider-Man: Homecoming. ©2017 CTMG, Inc. All rights reserved.
The new GPU renderer in Version 2 matches the CPU result and may be used to produce final frames. New tools allow config authors to organise colour spaces by category, hide colour spaces and define hierarchical menus. New File and Viewing Rules support more useful default behaviours.
New command-line tools are added to make it easier to analyse and troubleshoot colour issues. Users can evaluate LUTs, convert to CLF and losslessly serialise all OCIO transforms, so that users can reproduce colour pipelines between studios and vendors more accurately and easily, thereby saving time and resources. New transforms give precise implementations of common camera and display encodings, with a complete set of building blocks for implementing complex colour transforms without using external files.
All transforms, including 3D LUTs, may now be inverted, reversing the colours in an image by inverting the brightness value of each pixel in each colour channel. Each pixel's colour is converted to its opposite hue in the color spectrum.
Catching Up with OpenColorIO v2
The Academy has built a new website and published new documentation to make it easier to learn and faster to find information.
OpenColorIO v2 is currently available for product developers to download and start integrating here. The official v2 release will be available by the end of 2020, after a four month period of refinement based on developer feedback and testing. OCIO v2 will also be in the VFX Reference Platform for calendar year 2021.
The Academy Software Foundation is hosting Open Source Days 2020 now, on 19-20 August, a virtual event where the open source community can collaborate and learn about open source software for visual effects, animation and content creation. Attendees will hear from open source projects such as ACES, VFX Reference Platform, MaterialX, OpenColorIO, OpenCue, OpenEXR, OpenVDB, OpenTimelineIO and Open Shading Language. www.aswf.io