Beyond Productions handles post for new VR content in the TV series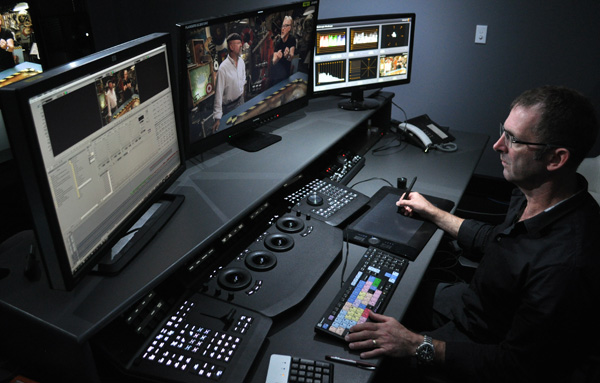 'MythBusters', using Resolve to grade, edit, bring in VFX and control
the VR experience within a 32-bit environment.
---
Beyond Takes on 'MythBusters' VR Content with Resolve Studio
Beyond Productionsin Sydney, Australia has been working on post production for new virtual reality content in the television series'MythBusters'on Discovery Channel, beginning with the 'MythBusters vs Jaws' episode in August. Beyond is now delivering VR sequences to accompany upcoming episodes through the rest of the season, including explosions from a mail truck, a zombie attack and a rocket launch, among others. The VR content is available via Discovery'sVR smartphone appsfor iOS and Android, as well as on a new dedicatedDiscovery VRwebsite.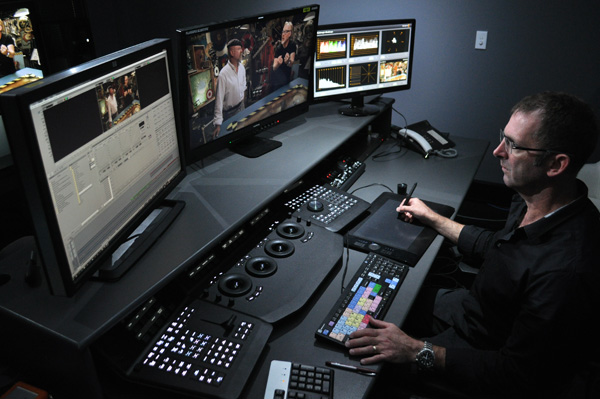 "We had been doing our own research into VR and found that Discovery was also doing their own R&D, and they were keen to get content," saidAnthony Toy, Director of Post Production, Beyond Productions.
Syncing and Stitching
Filming for the VR footage for their intial shark episode, part of MythBusters Shark Week, began the second week of May 2015. "The first thing we filmed was the actual underwater shark footage," saidAmbar Sidhwani, Junior Editor and Virtual Reality Editor at MythBusters. "But regardless of where we shoot the footage, we use asix- or seven-camera rigand shoot static or point-of-view with a360 by 180 degrees field of viewand4:3 aspect ratio. We also capture at80 fpsto have enough imagery to accurately sync the footage later in post."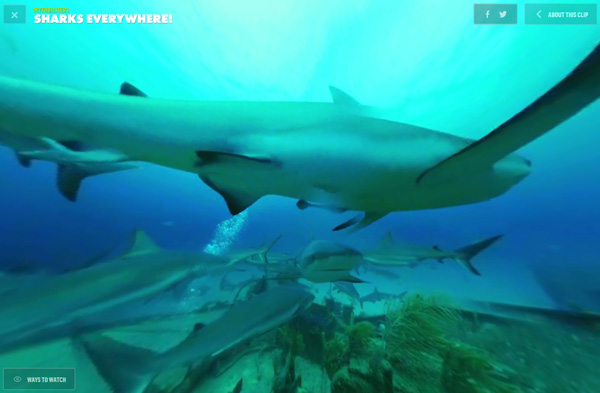 Once the footage is brought into post, the team runs it through stitching software for syncing, calibration, stabilization and compensate for exposures. Anthony said, "Deciding how to put the shots taken at the various camera angles together to make a logical canvas is like completing a puzzle. The end result is a4096 x 2048 MP4file, 4K, 2:1 aspect ratio, at 80 fps. High resolution and high frame rate are very important for VR, and we found that many post systems couldn't handle resolution or behaved unpredictably regarding frame rate.
Resolution Independence
"Our senior online editorMichael Grahamsuggested usingDaVinci Resolve Studio, mainly due to its resolution independence. This quality is essential because the frame size of the final stitched image does not conform to conventional formats such as HD, 2K, 4K or UHD." Working in the native resolution of the stitched image meant no blanking was introduced to the final output in an effort to conform to a particular format, which would affect the way the image wraps around to create the VR 360 degree image.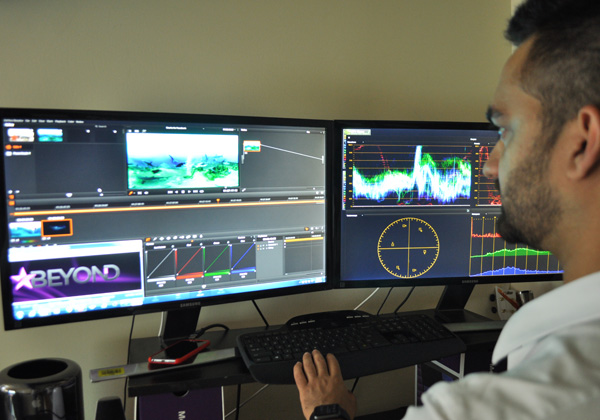 From the editorial point of view, Ambar also said that Resolve's biggest advantage is that it deals with both aspect ratio and frame rate natively. "This means we're not encoding files to other files with different frame rates. Also, 80 fps is great to work with up to delivery, but the final viewing platforms, such as smartphones, won't play 80p material, so the final file is delivered in 30p," he said.
"At that point, Resolve will doframe-to-frame conversionsand makes the file somewhat longer in order to outputsmooth motionat the end of that conversion process. This is a critical factor for virtual viewing, as sudden jerks can make people feel sick, and the smooth motion helps make the VR experience more immersive."
DaVinci Resolve Studio is also used to grade the footage which, again due to the resolution, needs to be done on a computer monitor. "We don't get video output at that resolution because it isn't broadcast standard. However, we can successfully grade on a computer monitor by using the scopes included in Resolve to keep us within the guidelines," Anthony said.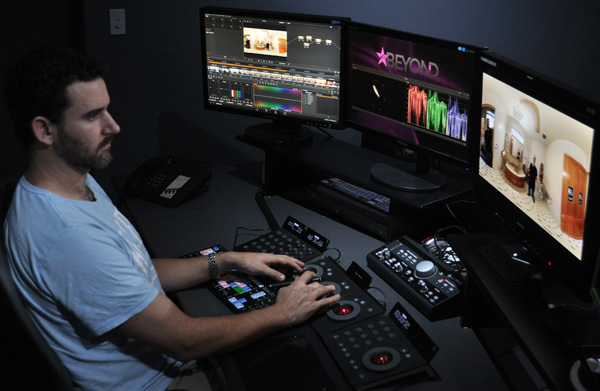 Vibrant VR World
Their stitching software balances across the images from all of the cameras to result in a smoother stitch. In the process it tries to retain as much detail as possible, sometimes producing a flat looking image. But, aware that the audience will be viewing the images on VR rigs or smartphone screens, the Beyond team wants a stronger, more vibrant, punchy look.
"The flat image reveals some otheranomaliesthat the tools in Resolve have also helped us overcome," Michael said. "The original footage is from acompressed 8-bit sourceand, unfortunately, increasing saturation and contrast brings out the compression artifacts and banding. But working in a32-bit environmentin Resolve, combined with thede-noise filterand other elements of the software, allow us to push the image a lot further and give us a chance to achieve the look we are after without making the image looked too processed.
"A tool we use not only on VR but also on other programs to help improve the results is thearray of curvesin Resolve. They give you a lot of freedom to create and manipulate the images quite easily and – in the 'Mythbusters' case - to make an even, vibrant look in the VR world. www.blackmagicdesign.com