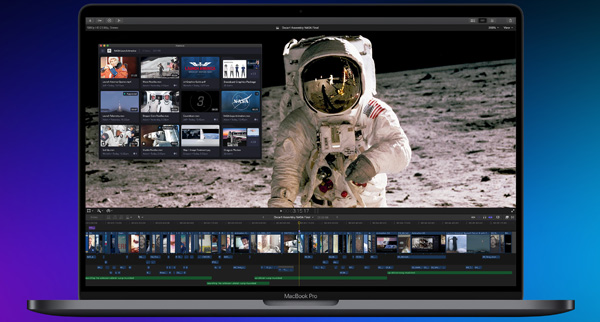 Frame.io Final Cut Pro X Workflow Extension with new proxy media tools
Frame.io has been released in version 3.7 with updates that support fast, secure video review and collaboration. The main news is the launch of Frame.io's high-speed file sharing app Frame.io Transfer with more customisable control over how users move creative assets.
Transfer can now be used to upload and download large files, entire folders or entire projects in a single step. The app will monitor progress updates, prioritise transfer job order, and configure bandwidth for more flexibility.
Desktop Notifications can be turned on to alert users when a transfer has been completed or interrupted, and xxHash checksums show the accuracy of a transfer. Users can configure overwrite behaviour to handle duplicate files. By enabling download permissions, recipients of Public Share Links are allowed to download assets using Transfer without having to log in.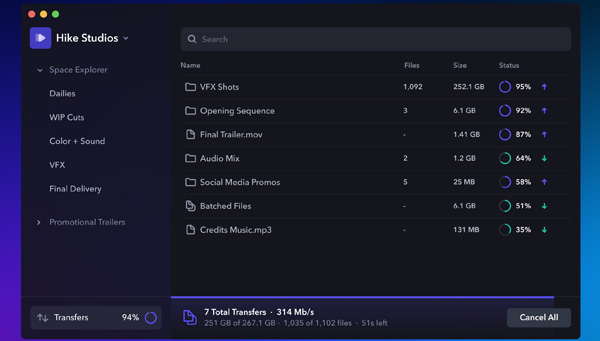 High-speed file sharing app, Frame.io Transfer
Frame.io has a new bandwidth allocation panel, which is used to configure upload and download rates, optimising for speed, or to multitask while transfers are in progress.
Apple's new release of Final Cut Pro X enhances the Frame.io Final Cut Pro X Workflow Extension with new proxy media tools that make it faster and simpler to move and share media. It's possible to use H.264 as well as ProRes to generate proxy files, and view them in a variety of resolutions and sizes. You can download clips in the background by dragging them from the Frame.io extension directly into Final Cut Pro.
Users can now add relevant keywords, rename clips, sort them between Events or cut them straight into the timeline while the files are downloading – all of which makes workflows faster and more efficient. For power users with many folders, Frame.io Transfer supports batch downloads of Proxy Media within the folder structure. Users who are colour grading or mastering projects in Final Cut Pro can import original camera files and relink them to the proxies from Frame.io.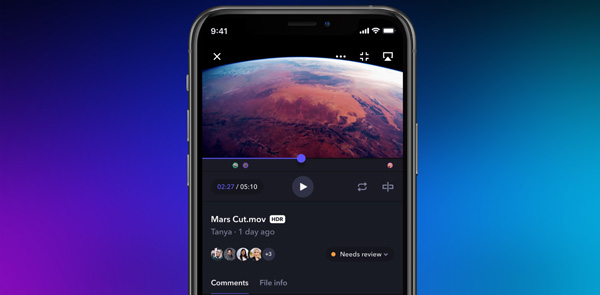 HDR reviewing on iOS
To support filmmakers who are making the move to HDR, Frame.io now supports HDR playback on all HDR-compatible iOS devices for more accurate colour matching and grading. This update should also help artists on the move or those working remotely.
As an example of how this would work, users can now upload PQ files in 2020 or P3 colourspace in a chosen codec, and Frame.io will create a 4K 10-bit HEVC proxy that will play back on supported iOS devices. Frame.io will also tone map to SDR formats in legacy iOS devices. Users can AirPlay content to a HDR 10-compatible display for a vibrant viewing experience.
New for enterprise account holders, Admin controls are available to set up safeguards that protect content and control viewing, downloading and sharing permissions. For example, an administrator can select which roles in an account can view, share or download unwatermarked assets. Users customise the security settings for workflows and people across their organisations, configuring internal watermarking and managing watermark templates on a per-team basis. Share Link creators can also adjust the position, colour and opacity of a Watermark ID template to avoid interfering with the content.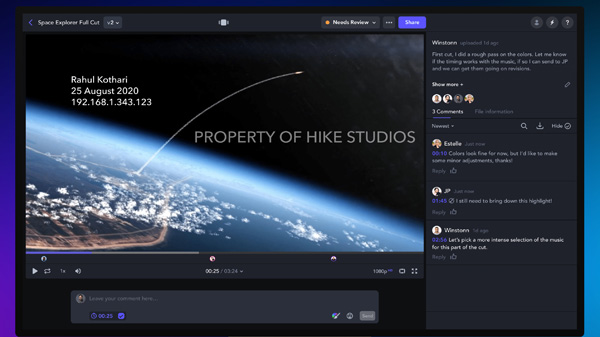 Internal watermarking
iOS Player Control is now more responsive and precise to make navigating through projects and leaving feedback easier from mobile devices. You can navigate quickly through a video to find a specific scene or section by double tapping the right or left side of the screen to jump forward or backward, setting custom jump intervals from one frame to 30 minutes.
A new preview function allows users to scrub through frame-accurate thumbnails of clips by dragging the playhead. The Move-to and Copy-to tools from the web app are also available on iOS. Files or folders selected from an iOS device can be moved or copied to a designated folder in your project while retaining the same folder structure, with or without comments. frame.io