The new version of Root6 ContentAgent adds CardAgent, an interface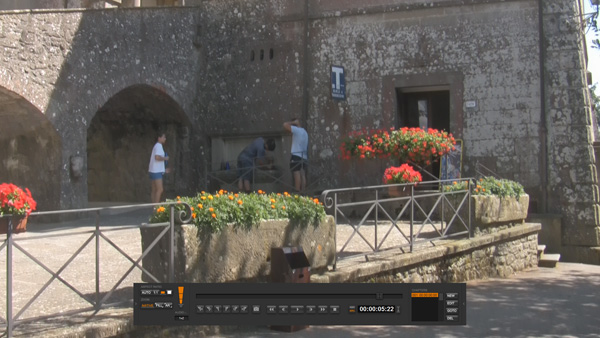 for managing card-based media. Root 6 also now supports fast file transfer,
watermarking and UHD format workflows.
---
Root6 Supports Card-based Media, AAF & Fast File Transfers
The latest version ofRoot6 ContentAgentsoftware, built to simplify and automate file-based operations now hasCardAgent, an interface for manipulating and managing card-based media in environments where data needs to be accessible to all operators and staff, regardless of technical ability. Supported camera card structures and formats includeP2, Sony XDCAMandXAVC, Canon XF, EOSandDSLR, JVC MXF, GoProandAVCHD.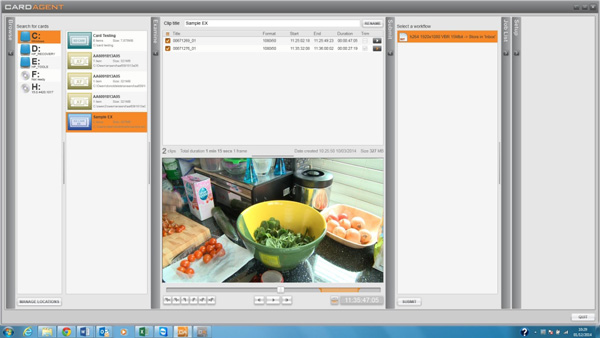 A new group of tools forAAF creationhas been added, resulting in new ingest options for card based media. You can automatically create sequences for card based media, for example, by optionally choosing to maintain timecode gaps and synchronisation of multiple clips. You can add locators, spanned markers and custom metadata to Avid media for editors, in order to retain metadata throughout production and post. Or you can create a single AAF of all camera card media, containing all master clips and, if required, an automatically assembled sequence.
ContentAgent'stranscodingandrewrapping engine can now be combined withAvid Interplay's edit-during-transcode function to enable frame-chase editing – that is, during capture - in fast turn around situations.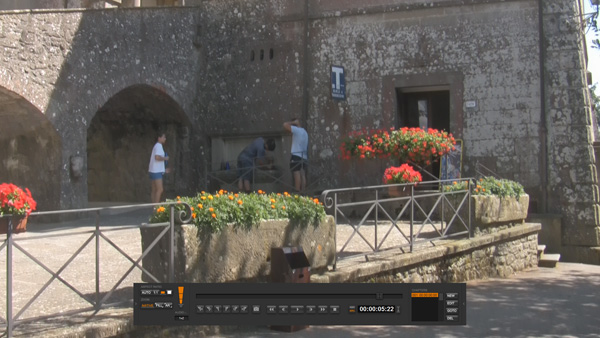 ContentAgent may also be used as a link between editing systems, allowing direct media interchange between Adobe and Avid. Support forXMP metadataallows ContentAgent to read and interpret metadata from Adobe, and embed this metadata into Avid media or use the existing rich metadata tools within ContentAgent to automate workflows further.
The interface of ContentAgent'sWorkflow Designerhas been reengineered to navigate and manipulate more complex, lengthier workflows. The software incorporates new nodes and procedures that increase modularity and improve the logic behind its ability to manage and automate all aspects of a given process.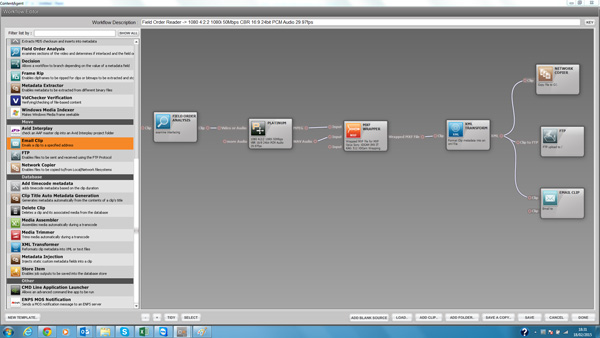 Third Party Integrations
ContentAgent's integration with third party audio, video and QC applications is one of its strong points in terms of automation and customized workflows. Integrations now includeaccelerated file transfer. Rapid, secured file delivery can be made a part of ContentAgent automated workflows through new interoperability withAsperaandFileCatalyst. Delivery of card media, broadcast deliverables, viewing copies and other files can be inserted at required points in the workflow, with monitoring to ensure files are delivered on time.
Support forCivolution NexGuardallows a forensic watermark to be applied and recorded as part of a ContentAgent transcode. Applying an invisible, unique serial number automatically to individual copies of video content helps protect it across its lifecycle, because the identifiers remain persistent regardless of how the content is transcoded, resized or otherwise altered later on in the distribution chain.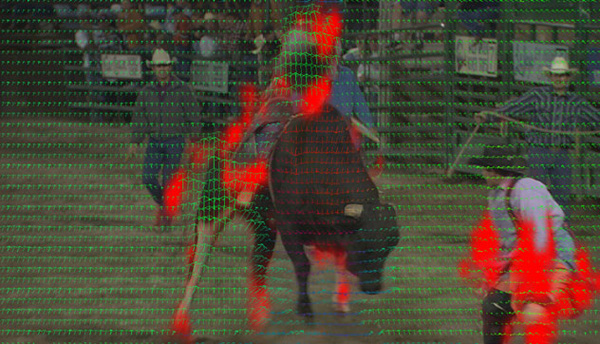 Capable of handling media of almost any frame size, ContentAgent's resolution and frame rate independent pipeline, which employsCinnafilm TachyonandDark Energyalgorithms, carries out frame rate conversion and scaling to a high quality. Intelligent, automated and bespoke decision-making as part of a workflow allows consistent and repeatable results, whatever the format and without having to reconfigure. Support for several high quality, professional UHD formats such asXAVC, ProRes, JPEG2000and others, eases file interchange in most UHD environments. www.root6technology.com