IBCColorfront previewed 2016 versions of its dailies and transcoding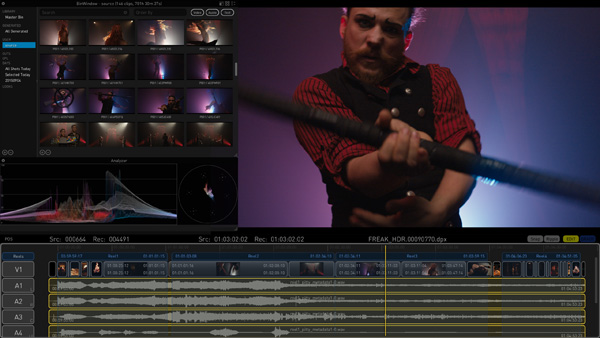 software to support upcoming UHD HDR workflows, and camera, colour,
editorial and deliverables formats.
---
Colorfront 2016 Ramps Up UHD HDR Tools for Dailies & Transcoding
During IBC 2015, Colorfront previewed the changes coming to the 2016 versions of its dailies and transcoding software to support varied, upcoming UHD HDR workflows and camera, colour, editorial and deliverables formats.
Colorfront says their development is aiming to meet demands for faster, more flexible video processing. For example, while all Colorfront products already support HDR workflows, the 2016 versions ofTranskoderandOn-Set Dailiesadd toolsets and support for recent UHD HDR camera, colour, editorial and deliverables formats fordigital cinema, episodic TVandOTT internet channels.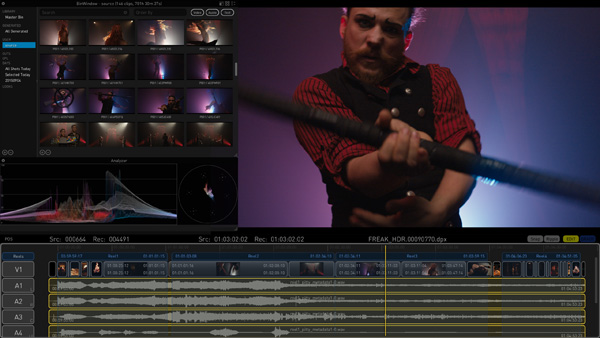 Colorfront Transkoder and On-Set Dailies both run onColorfront Engine, anACES-compliant, HDR-managed colour pipeline that makes it possible to create looks on-set and control the colour fidelity of UHD HDR materials and metadata through the steps of the camera-to-post chain. Colorfront Engine supports the dynamic range and colour gamuts of new digital camera formats, and maps to standard deliverables, includingRec2020, PQ-curve– based on human vision - as well as the range of brightness, contrast and colour spaces currently found in display devices.
The Transkoder 2016 UHD tools will be able to concurrently colour grade HDR and SDR versions of UHD in real time, reducing the time and cost needed to deliver numerous masters at once. Grades from both types of materials can be output to dualSony OLED BVM-X300broadcast monitors, allowing concurrent display and HDR/SDR trimming and review.
The mastering toolset for Transkoder 2016 is updated with new statistical analysis tools for immediate HDR data graphing. These include automatic calculation ofMaxFALL / MaxCLLvalues for SMPTE HDR metadata, as well asHDR masteringtools with tone and gamut mapping for target colour spaces such as Rec2020, P3D65 and XYZ, with gamma-based, PQ curve and AS-11 support. Precision mapping tools for various brightness levels and surroundings, in target colour standards, are also supported, while maintaining the original image integrity and quality.
Improvements to dailies toolsets add support for veryrecent camera formatsas well, including Panasonic Varicam35 VRAW, AVC Intra 444, 422 and LT, Canon EOS C300 Mark II with new Canon Log2 Gamma, ARRI Alexa 65 and Alexa SXT, Sony XAVC and the associated image metadata from all of these.
A newMulti-view Dailiescapability, which allows concurrent, real-time playback and colour-grading of all cameras and camera views, was shown for the first time at IBC, giving dailies colourists a fast way to review and match all cameras at the same time.
The Transkoder 2016 preview also included new HDR delivery formats for internet entertainment channels includingAmazonandNetflix, plus support forDolby Vision, Dolby AtmosandDolby Cinema, enhancedDCI-masteringwith 2K, 4K, 3D and high frame rates, high performance interoperability to SMPTE transwrapping, closed-caption and subtitle language support, and invisible forensic watermarking from Civolution NexGuard. Transkoder 2016 outputs UHD ProRes, H264 and HEVC deliverables with HDR signaling and automatic statistical metadata calculations, such as MaxCLL and MaxFALL. www.colorfront.com.