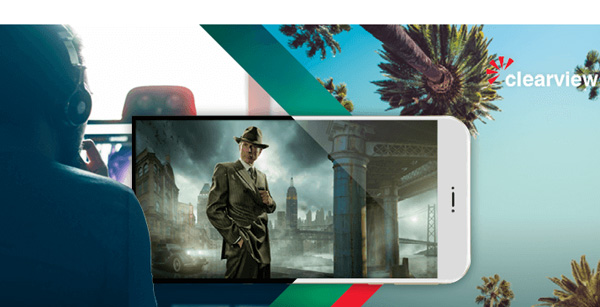 Sohonet ClearView Flex users will now see better colour quality in streaming sessions with 4:2:0 10-bit colour and have an enhanced, surround sound experience with support for 5.1 audio. Both features have been developed to improve the remote collaboration experience.
The 5.1 surround sound will be supported on Apple TV, and any viewers joining in the session on other devices will receive a downmixed stereo feed. Those inputting 10-bit colour video content to their Flexbox will have their content delivered to viewer devices at 10-bit. If a viewer's device is capable of 10-bit colour, the viewer app will display content at this bit-depth.
"Prior to the pandemic, our approach to support for 'critical review' output from our ClearView service made a broad assumption that a professional facility would be available," said Chuck Parker, CEO and executive chairman at Sohonet. "But, early in the lockdown period, we realised that in a world where social distancing requires fewer people in creative suites, professional equipment wouldn't always be on hand. These new features address key challenges creatives face when working remotely and looking for better colour and audio during their live remote streaming sessions."
Sohonet has been working with studios and content creators throughout the pandemic to develop new functionality that suits the changing work habits of creative employees s now working from home. Both features have been trialled and tested, and are now available with ClearView Flex Pro packages and Weekly Plus go credit users.
An updated version of the iPhone, iPad and Apple TV apps has also been released. All users must upgrade to the latest version of the iOS and tvOS apps.
ClearView Flex is part of the ClearView product family, Sohonet's real-time, remote collaboration tools for M&E teams which includes the critical review service ClearView Pivot. www.sohonet.com