Post for HBO's new drama 'Show Me a Hero' wrapped at Technicolor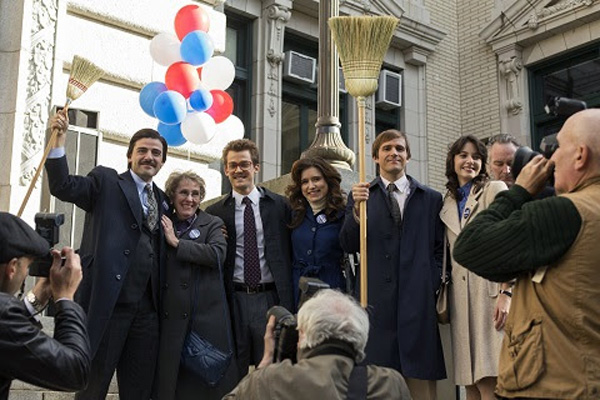 PostWorks, where dailies processing, conform and final grade were
handled on Colorfront, Resolve and Avid Symphony.
---
Technicolor PostWorks Rebuilds 1980s Yonkers for 'Show Me a Hero'
Post-production for'Show Me a Hero', the new 6-part drama debuting onHBOthis month, recently wrapped atTechnicolor PostWorks New York. The post house handled dailies processing, editorial conforming, final colour grading and deliverables. It also provided sound mixing through its PostWorks facility.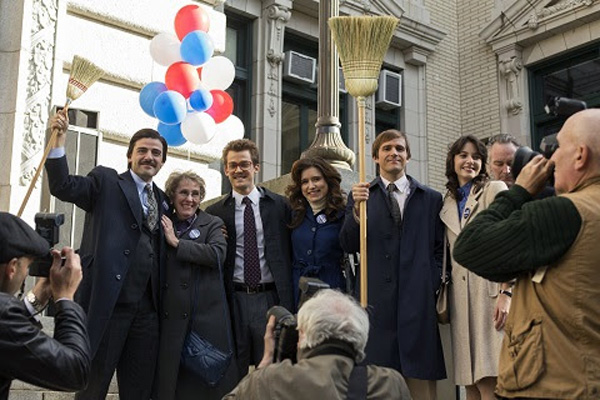 'Show Me a Hero' is set in 1980s Yonkers, New York and centers on conflicts among elected officials, bureaucrats and citizens over federal court ordered construction of low income housing. The challenge for Technicolor PostWorks was to deliver six hours of feature-quality material under tight time constraints. The producers' insistence on realism and accurate portrayal of the series' time period added to the demands on the team.
Grading from Set to Final Colour
Both dailies and final colour grading were completed by senior colouristSam Daley. During pre-production, Sam worked with the cinematographerAndrij Parekhto prepare colour LUTs to help set looks on set. "We set two LUTs, one that was colder for bureaucratic settings and one that was warmer for human interest aspects of the show," Sam said. "Andrij had a distinct style in mind and he stuck to it. He was very consistent between what he had pre-visualized and what he shot."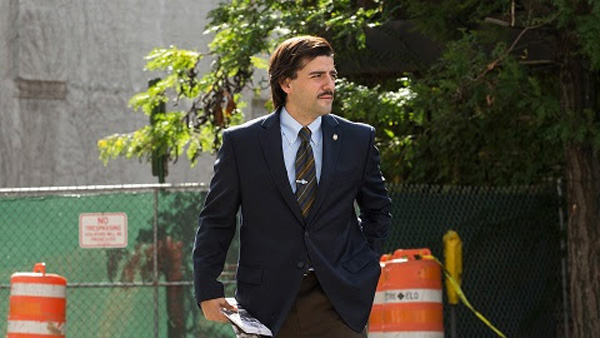 During production, Sam applied colour looks to each day's camera media using aColorfrontsystem. Going beyond what is typical at the dailies stage, Sam performed detailed grading on a scene-by-scene basis in order to achieve looks that were near to final. His aim was both to give the editorial team imagery to work with that was close to finished form, and to make final grading more efficient.
"I used the Colorfront system to setASC CDLvalues that I could carry over to the final grade," he said. "Most of the colour correction was done with primary grades. During final grading, I used theDaVinci Resolvesystem, mainly for global adjustments within scenes, saturation adjustments, beauty work and tracking."
Local Conform
Once production was complete, editorsJo FrancisandKate Sanfordspent several weeks on editorial then returned their EDL to Technicolor PostWorks for the conform and final grading. Conform editorRyan McMahonremarked that his team took the unusual step of ingesting all of the original camera media onto hard drives attached locally to anAvid Symphony.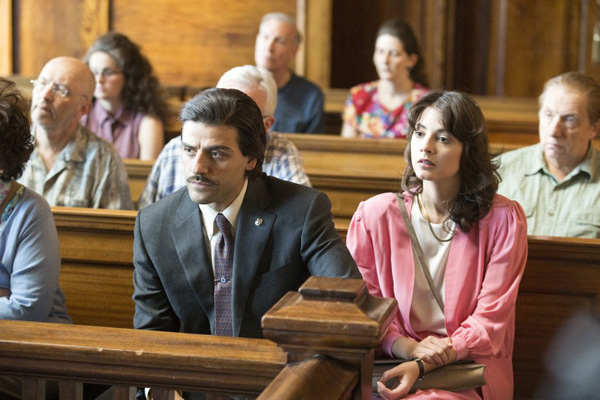 "We did our conform by pointing at the local drives and then exported conformed sequences to a central SAN for grading," he said. "Working directly from drives was efficient enough that we were able to finish the work in two or three hours per episode." Ryan and his team also applied a series of editorial visual effects, often to remove artefacts in backgrounds that didn't adhere to the story's time period.
Final grading sessions with Sam were conducted under the supervision of directorPaul Haggis, the DP Andrij Parekh and producer Nina Kostroff Noble. Sam noted that the overall final look of the series was influenced by the work of artists Giorgio de Chirico and Tamara de Lempicka and classic films such as 'The Conformist', 'The Insider', 'The Yards' and 'The Assassination of Richard Nixon'.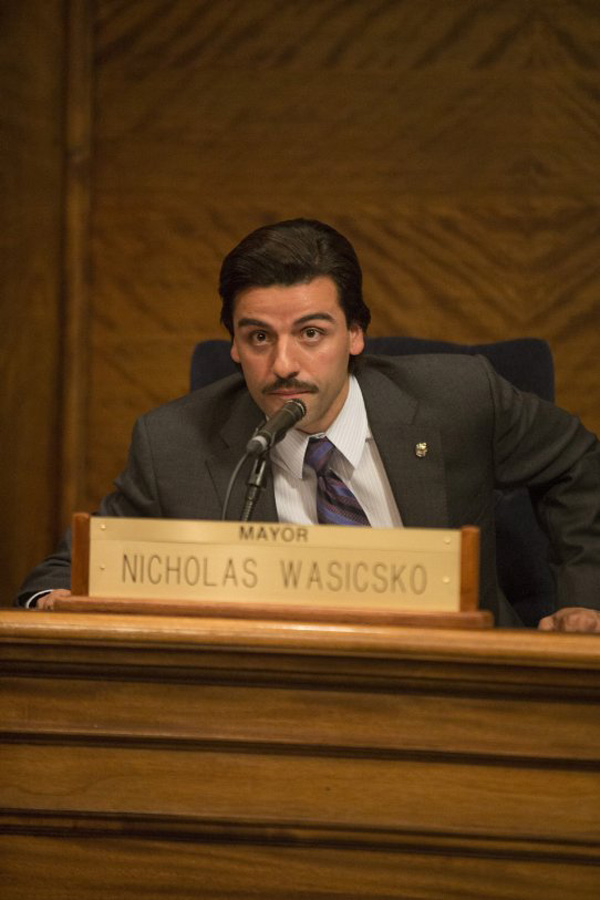 Authentic Limitations
"It's a high contrast look," he said. "There is a lot of backlight built into the photography with desaturation added on my end. We often toned down the background colours to make the characters stand out."
Having used Colorfront, which has a limited set of colour tools, turned out to be an advantage in arriving at an authentic period look. "It does not appear to be a modern digital correction where windows, keys and other tricks are used to create a highly polished look," said Sam. "This was a very aggressive grade that was based on a toolset similar to what was available at the time."
Authenticity was also an important theme during sound mixing. Re-recording mixerAndy Kriscommented that in building the series' soundtrack, each element was examined for accuracy. "Yonkers in the 1980s had a very specific flavour," he said. "People's accents had a distinct regional feel and we had to keep track of all of that. The executive producer David Simon is very tuned in to those things and pays extreme attention to detail."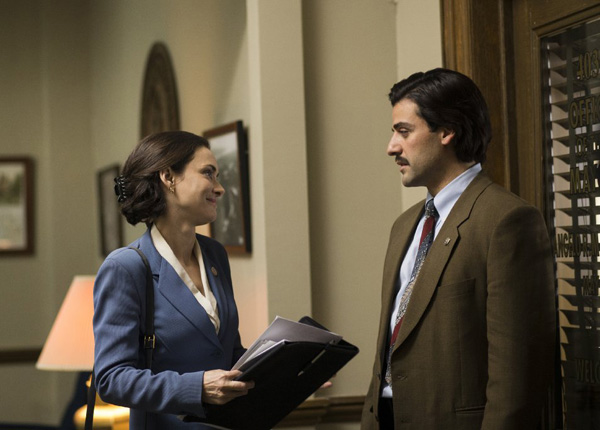 The numerous scenes in the series of Yonkers city council meetings were especially challenging to mix, involving crowds that grow in size and intensity as the drama progresses. The final soundtrack mixes production elements with crowd voices recorded in post-productionADRandloop groupsessions with background voice actors. "We layered many tracks," said Andy. "Getting the crowds to sound big, organic and real while allowing dialogue to be heard, all at the same time, was a challenge. There was a lot going on."www.technicolorpwny.com