The 2015 HPA Engineering Excellence Awards winners include imaging

and post gear from Canon, Dolby, Panasonic, Quantel and Sony, with
Honourable Mention for Colorfront.
---
HPA Awards to Honour Technical and Creative Engineering
TheHollywood Post Alliancehas announced the recipients of the2015 HPA Engineering Excellence Award. The Engineering Excellence Award was created to recognise companies and individuals providing services for the professional media content industry including, but not limited to media, content production, finishing, distribution and archive, for their outstanding technical and creative ingenuity.

The winners of the 2015 HPA Engineering Excellence Awards, sponsored by NAB Show, include products from Canon, Dolby, Panasonic, Quantel and Sony. TheCanon Super 35mm 4K cinema zoomlens has a 20:1 zoom range with a 1000mm telephoto capability and compact body less than 16 inches long and weighing less than 15 pounds.Panasonic's Super 35mm 4K DCI imager, used in the Panasonic VariCam35 4K, displays high dynamic range, high speed 4K 120fps, low noise and dual native ASA functionality resulting in switchable 800/5000 ISO settings.
Quantel's Pablo Rioperforms real-time 8K 60p editing, colour correction and finishing with a benchmark set to work with uncompressed, full size 8k graphic files. TheDolby Visionprojector from Dolby Laboratories displays high dynamic range HDR images with a contrast ratio greater than 100,000:1 and projects a colour gamut of Rec2020. TheSony BVMX30030 inch 4K OLED monitor displays full 4K 4096x2160 images either as normal range or as high dynamic range at colour gamuts exceeding DCI P3.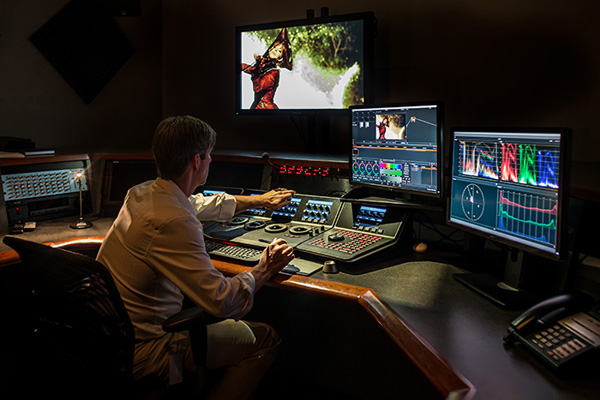 AnHonorable Mentioncitation will also go toColorfrontfor itsInteractive HFR Frame-Blending, which controls the amount of motion blur of a moving object in high frame rate footage in real-time with an interactive slider interface.
As well as Engineering Excellence, the HPA Awards will recognize excellence in 12 craft categories, includingcolour grading, editing, soundandvisual effects. These honours will be presented during the HPA Awards event on 12 November 2015 at the Skirball Center in Los Angeles, California. This year marks the 10th anniversary of the HPA Awards. The HPA Judges Award for Creativity and Innovation will be announced shortly. As announced earlier,Leon Silvermanhas already been named the recipient of theHPA 2015 Lifetime AchievementAward. www.hpaonline.com