ArsenalCreative, founded by Mark Leiss of ArsenalFX, has launched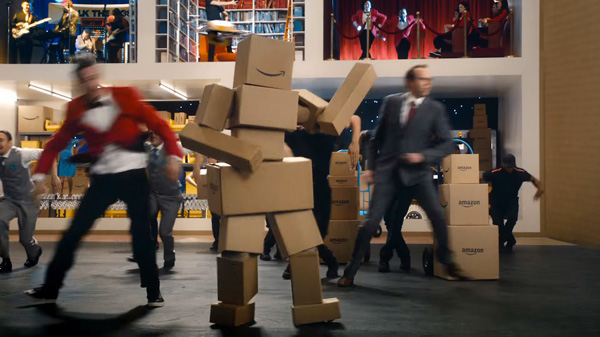 in LA following their first project, an integrated live action/CG Broadway
musical-style spot for Amazon Prime.
---
ArsenalCreative Takes Centre Stage in Santa Monica
The founder of ArsenalFX Mark Leiss has launched content creation studioArsenalCreativein Santa Monica with Kaan Atilla as Executive Creative Director and Executive Producer Cortney Haile. ArsenalCreative now specializes in design, branding, animation and visual effects for commercial and entertainment clients.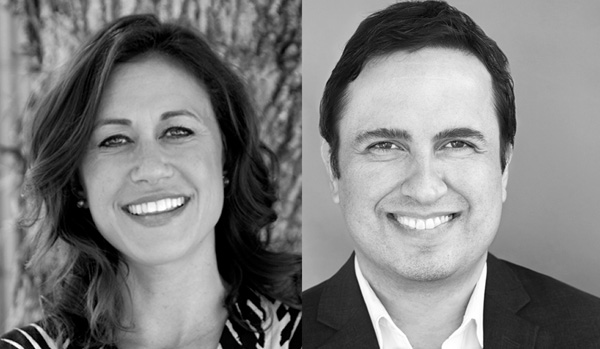 Mark Leissis an experienced VFX artist and intends to emphasise design and an artist-driven culture at the new studio.Kaan Atilla, formerly of Mirada and Motion Theory, has a background in commercial work for brands such as IBM, Nike, Lexus, HP and Hershey's, music videos including Weezer's Grammy award-winning 'Pork and Beans', and interactive campaigns including theIBM Centennialinstallation at Lincoln Centre in New York City. His distinctive vision and projects have earned him many awards over the years, includingIcograda'International Young Designer of the Year', awards from the Art Director's Club, AICP, D&AD and AIGA.
Cortney Haile, who comes directly from ArsenalFX, will lead production. She has more than 10 years of experience producing commercials, TV shows and feature film content. She entered post production in the mid 2000s working at Lionsgate Entertainment and then business development at 2G Digital Post, before joining ArsenalFX in 2011 as an account executive, supporting clients including Amazon, Beats by Dre, Microsoft and Samsung.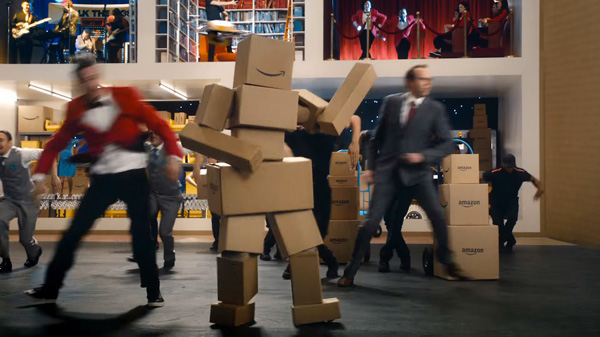 One of ArsenalCreative's first projects was a spot forAmazon Primewith a Broadway musical theme. To show that the company has more to offer than 2-day shipping and help familiarize users with all of Amazon Prime's services, including the new Prime streaming, ArsenalCreative staged and produced a musical theatre parody called'Prime Musical'. The resulting 60-second extravaganza features a full cast of performers and backups, sweeping set changes and choreography.
The theatrical spot contains several digital components integrated into the environment in post, in particular a flock of CG drones, animated, dancing packing cases and a working conveyor belt. The studio also re-created Amazon's trademark marquee. In order to achieve the necessary accuracy, ArsenalCreative assisted in the initial design and concept of the spot and worked alongside camera crews and the art department during production.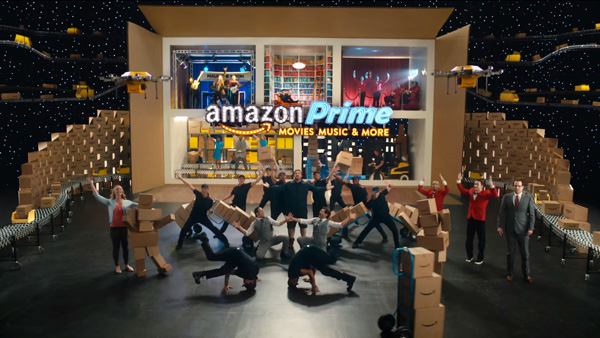 "It had a relatively quick turnaround and was the largest live-action production Amazon has done so far, so the stakes were high," Kaan Atilla said. ArsenalCreative's team of artists supervised, designed and built each scene while working directly with the creative team at Amazon.
Maya was used to design and build the final set layout with extensions, the conveyor belt and drones. To construct and composite the drones as realistically as possible, ArsenalCreative created 3D models based on scanned data obtained from the set, which was then imported into ZBrush for sculpting and then Maya. From there they were shaded and lit in V-Ray, creating a photorealistic render that could be composited with the live action in Nuke. http://arsenalcreative.com