Paul Harrison, colourist at Finish post in London, talks about the evolution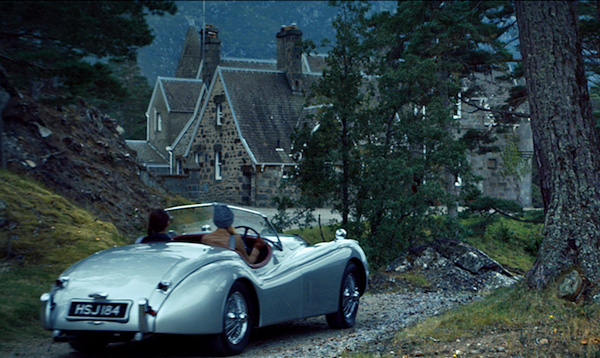 of colour grading in the past 20 years, from telecine to the fast, configurable
systems and control panels now in use.
---
Colourist Paul Harrison Looks Ahead to the Future in Colour
Paul Harrisonhas been a prominent colourist in London for the past 20 years. He started his career in the mid 1990s, working in production in technical roles. When a friend suggested that he consider taking on work in post production, he began to investigate how post worked and what was involved. In particular he learned about telecine, the part of the post process that attracted him most, partly due to his interest in photography and colour.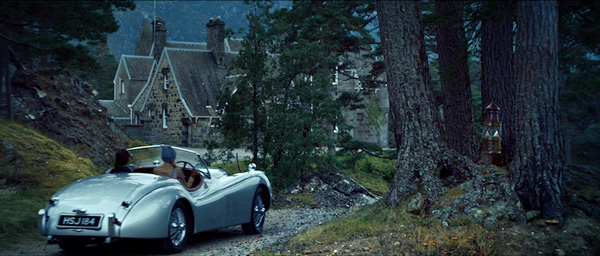 "I liked the challenges of it, both technically and creatively," he said. "I located all the companies in London that had telecine and sent them my CV, and ended up at The Mill. I trained there and started off as a runner, doing short films and music videos." In 2010 he joinedFinish, a post house specialising in colour grading and visual effects for commercials, films and television. At the studio, he works on theFilmLightBaselight system, two of which the company acquired in 2012.
Colour on the Move
Having become a colourist through a wider interest in post, and at the time that he did in the mid-1990s, gives him an interesting perspective on how the role of colourists is changing. "The biggest change is in the grading systems we use," he said. "Camera formats have changed, digital is taking over from film and we are using data grading systems, which need a different approach to how you treat images. The image quality is very different to something shot on negative.
"The whole workflow has evolved, too. I would say that the initial change was the tools. First they were hardware-driven machines with dedicated hardware for real-time processing. When Baselight was introduced, because the CPUs had to run the whole grading system and not just focus on one tool in the system, the speed of CPUs had to catch up with the software capability.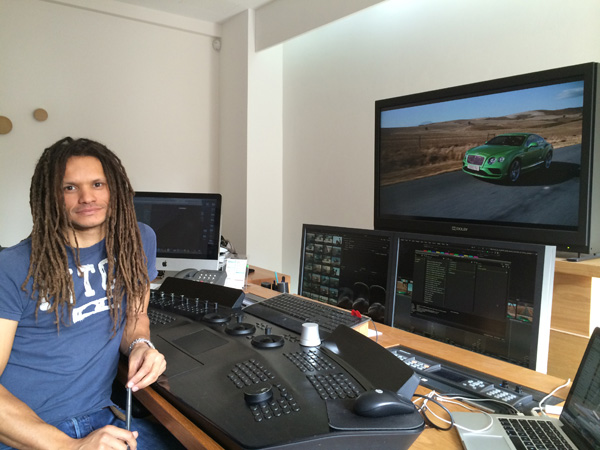 "It was already obvious that the way systems like Baselight work was the future and how we were going to move forward. Suddenly, instead of a traditional telecine suite with a colour corrector and different pieces of kit made by different manufacturers communicating with one and other, we now had one coherent software/hardware package. All the colourist needed to do was get the data into the system."
Also, while Paul had been accustomed to using systems that were limited in terms of the media types it could handle, such as 625-line SD video or HD, a Baselight system could handle almost any resolution up to 6K if necessary, as well as multiple resolutions and camera formats on the same timeline. It could also export whatever deliverables were needed from the timeline. Resolutions are no longer an issue.
Think It, Do It
"Initially, it took an adjustment period for everybody to understand how the Baselight digital system was different from telecine," Paul said. "We had to get our head around how to set jobs up in the system, how we managed the data workflow, and how that workflow affected the rest of the post production workflow. Our jobs as colourists evolved, too. Because of the way that digital cameras changed, and the speed at which it happened, it was inevitable that we were going to have to change our working practices to suit.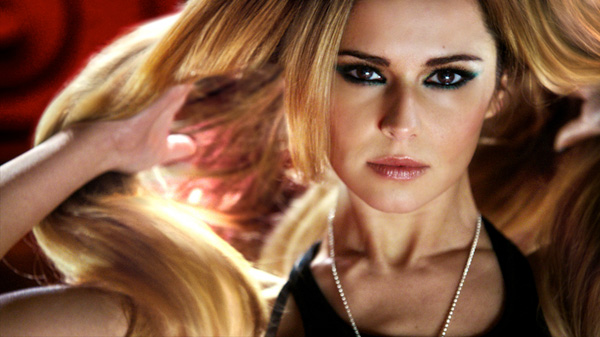 "I was quite surprised at how quickly film was sidelined. I think it was the ALEXA camera that did it, certainly in commercials. A digital camera brings an inherent difference in the quality of the image. Something shot on film has a different response to light. Film is affected by light at a molecular level, so the intrinsic characteristic of the image is different to a log C file.
"As colourists, we had to understand what was happening, and how we needed to change our working practices to get the best out of the base image of the new digital pictures. People have got used to that now, and you see some amazing things, partly because we have a lot more tools at our fingertips. If you can think it, you can pretty much do it."
System Configuration
Paul has contributed to Baselight's development by giving feedback to FilmLight on performance and new tools he would like to see. Their responsiveness has made using the system more worthwhile for him. Furthermore he especially likes the Blackboard control surface. "It's a very comfortable and configurable board to use. I've tweaked the set-up of the keys so that it is very intuitive. If I don't have anything on the surface that I want, I can find it in the software and set it up."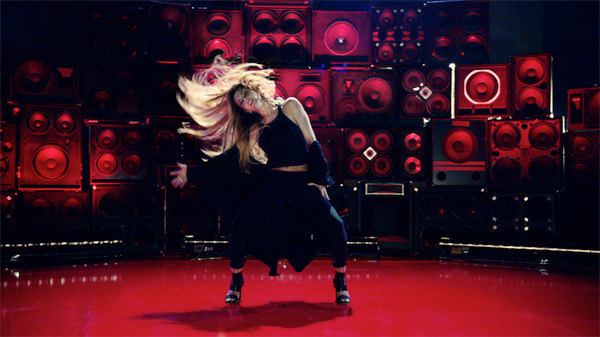 He also feels the workflow through the Baselight system has evolved over the years and become very slick. The main bottleneck for him is the speed of the drives bringing in the images. "That is not going to change until we find faster storage or interface to move the image data. But once the media is in the system it is very fast. The ability to use Baselight Assist in the background to work on routine tasks like conform, file management, 3D-stereo alignment and rendering, while the colourist is grading and prepping, definitely makes things quicker. It means you are not tied to one room all the time."
It's also possible to connect multiple Baselight systems together to share resources. The artists at Finish use each other's machines linked to a central server via 10-gig Ethernet connection, which makes the workflow very fast. In real terms, no one need is kept waiting for a room to be free to prepare or render shots out for the next day.
Emotional Response
In terms of creativity Paul finds that Baselight's tools now give the colourist more choice and control. He said, "You can remap the primaries if you want – that was something I specifically asked for. There are new functions for blending back images through themselves quickly. It's easy to swap things from upstream to downstream in the grading stack. There's a lot of scope here for really controlling the image, really getting the best out of it. As a Baselight user, it is not complicated to work out how to do what you need.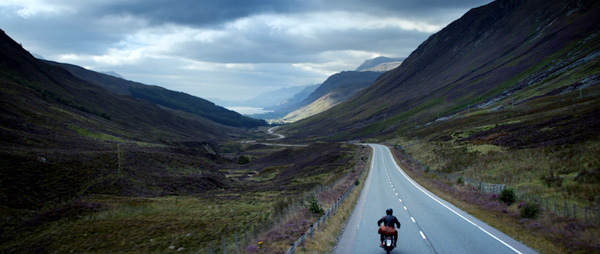 "Grading is a fluid, organic process. I could grade the same film each day for a week and it would look different each day. It's an emotional response - you grade the way you feel. People will respond accordingly to the look of the images, and how the look progresses the story. That's what I like about grading – it's never the same job. I've been doing it a long time and I still love grading. The grading system gives you all the tools you need, but it's up to your imagination to use them."
Real-Life Inspiration
Most of the grading work at Finish is devoted to commercials. Paul recently graded aKuoni travel commercialdirected by Marcus Söderlund, about a woman running underwater - all shot in The Maldives. "It was a challenging job to try to capture what it is like to be underwater, because of the way light behaves in water. All of the red spectrum of the light is stripped out, and by the time you are 10 metres down it is really blue. I had to put that light component back in and work to give good skin tones and get the general vibe," he said.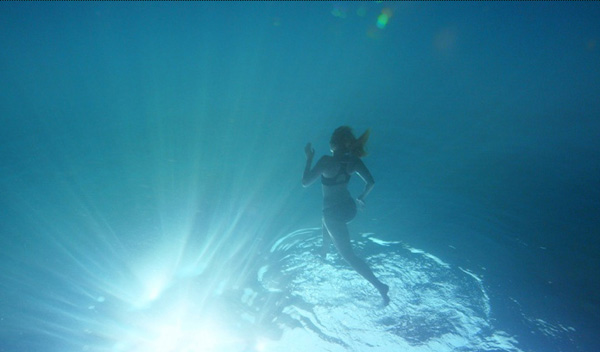 "It was quite an involved grade. The commercial has both a reality and an unreality to it. You are trying to create a mood in probably one of the hardest environments to shoot in. It took a lot of juggling things around to come up with the final result."
Art, photography and, more specifically, the way artists like Turner, Caravaggio, Monet and many others use light and colour are important to Paul in his personal life. Consequently, as a colourist he finds it both essential and fascinating to understand the behaviour of light in photography and how it interacts with objects, trees, people, mountains, the ocean, peoples faces, clothing and so on.
He said, "Going to exhibitions and looking at photography and cinema builds my own personal image database as well, helping me to see where I can draw inspiration. I'm quite critical of the look of films, and whether it is enhancing or disconnecting my belief in the story. Whether I am walking up a mountain in the Pyrenees or at a London art gallery, I draw inspiration from it all." www.finish.tv