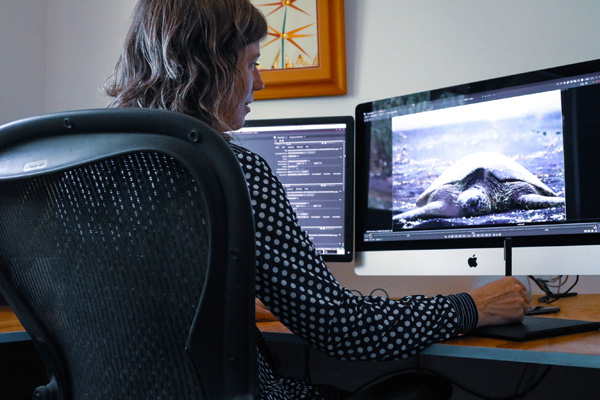 (image credit: Photographer Beth O'Rourke)
As VFX studios continue to show interest in moving their creative workflows into the cloud, Arch Platform Technologies has developed secure, cloud-based infrastructure that studios and vendors can use to scale teams from any connected location. Built on Amazon Web Services (AWS), Arch packages together a full VFX workflow including workstations, rendering and storage, giving users access to flexible resources.
The company's development team has put several years of development, refinement and beta testing into the Arch Platform. Its latest generation was most recently deployed to handle the 2D compositing for the feature film 'Unhinged', a thriller starring Russell Crowe produced by Solstice Studios, to create large scale VFX.
"Moving visual effects in-house on a film or episodic production can result in benefits for the project. When VFX teams are more tightly integrated in-house during post-production, costs are reduced, coordination increases, review processes become shorter and the overall process more efficient," said Laura Teodosio, CEO at Arch Platform Technologies. "To achieve this, Arch allows teams to access infrastructure on a per-project basis, removing the need to manage upfront setup costs and deal with depreciating assets once a project wraps."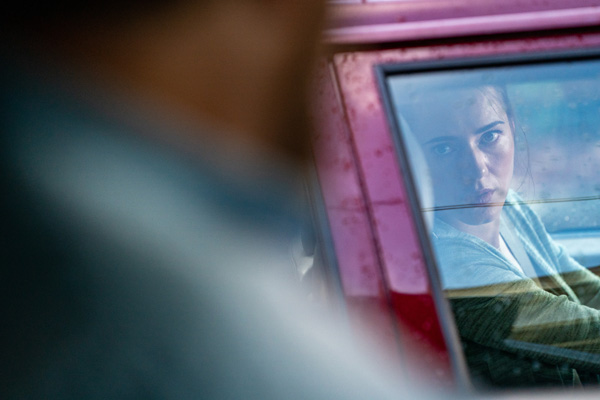 'Unhinged' (image credit: Photographer Skip Bolden)
An Unhinged Example
As well as allowing productions to shift costs toward the operations side of projects, Arch simplifies remote work setups, a feature that proved critical for completing 'Unhinged' on time during a global pandemic. Laura said, "Since the Solstice Studios team was already working in the cloud on AWS with Arch, they were able to extend their access to the cloud and work from home. Not even a day of productivity was lost during the shutdown because artists only needed to log in from their homes rather than the shared office."
The Arch platform saved the film's producers enough off the cost of standard bids for effects work to afford three new sequences that substantially expanded the film's scope in terms of drama and action. One example of the additions to the movie that were made possible with a few pickup shots and the platform's cloud capacity includes turning a small freeway crash into an epic film-worthy pileup with four times as many vehicles, smoke and fire, and a cement truck tipping over and crushing a police car – viewed from multiple angles. These dramatic sequences earned the movie a theatrical release.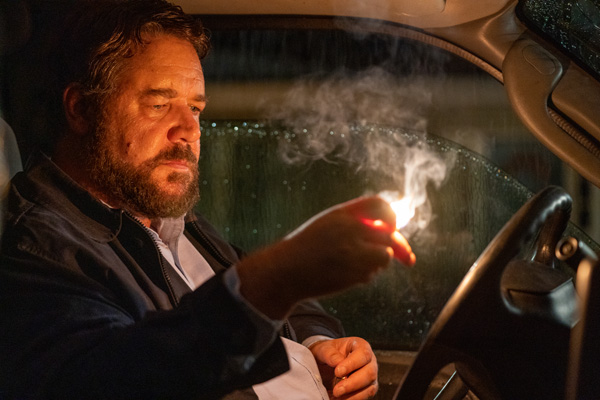 'Unhinged' (image credit: Photographer Skip Bolden)
Cloud Building
So far, the majority of Arch's customers have preferred fully-managed deployments. For 2D compositing pipelines, for example, Arch is able to stand up the necessary infrastructure in as little as an hour. When building a new facility for a customer on AWS, the Arch team starts with an AWS CloudFormation template, which defines the new cloud infrastructure as code. A CloudFormation template describes your desired resources and their dependencies so that, as demands change, you can launch and re-configure them together, as a stack.
From there, they build out customised virtual machines using Amazon Elastic Compute Cloud (EC2) G4dn instances, a render farm, shared storage using Amazon Simple Storage Service (S3), and a licensing server for clients to bring their own creative application licenses, such as Foundry's Nuke or Autodesk's Maya.
G4dn instances comprise NVIDIA T4 GPUs and custom Intel Cascade Lake CPUs. They have enough performance for graphics-intensive applications including remote workstations and graphics rendering, and are optimised for machine learning as well.
An API integration with Autodesk Shotgun allows Arch users to submit work to the farm for rendering with AWS Thinkbox Deadline, and then send it to key stakeholders for review. Intermediates and VFX reviews can be done using Moxion, and users connect to the Arch platform on AWS using Teradici Cloud Access software, which streams pixels – but not data – to end-users for added security.
Global Access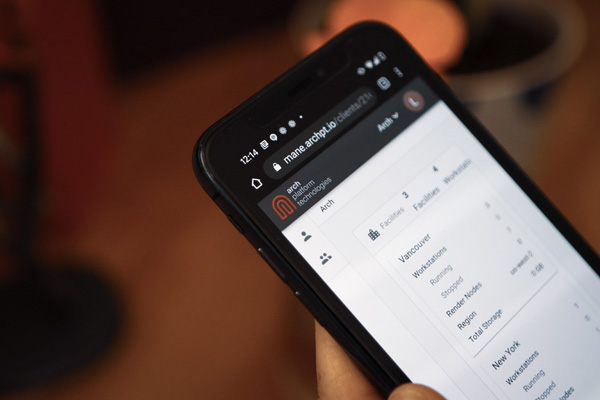 (image credit: Photographer Beth O'Rourke)
"The breadth of services available at AWS offers means we have access to diverse functionality for customising VFX studios in the cloud. Arch customers can use these services combined with our domain expertise, accessed through a straightforward interface and pricing," said Laura.
Arch migrated to AWS in order to scale the platform and capabilities for a large studio. "Moving to AWS and working with their team has allowed us to innovate more quickly and scale our platform in ways which were previously not open to us," said Edward Churchward, co-founder and CTO of Arch. Specifically, building on AWS means Arch systems are available globally – productions can expand their access to talent, and capitalise on local tax incentives.
Arch is currently optimized for 2D compositing but its capabilities can be extended to 3D and animation pipelines. The company has also been moving into virtual production, helping customers create dynamic backgrounds for shooting on LED stages. In addition to Solstice Studios, Arch has been used on productions by other major studios and by VFX firms such as Lexhag, Connect VFX, FatBelly VFX and Track VFX, among others. archpt.io