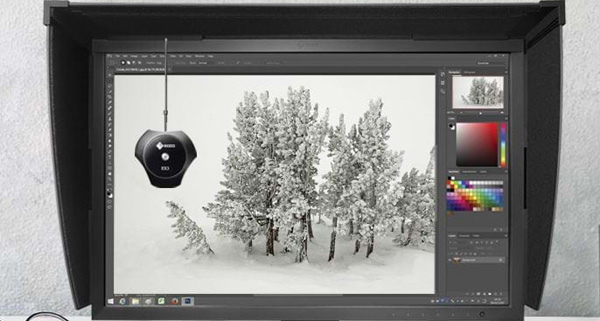 EIZO is honoured to receive a Scientific and Technical Award from the Academy of Motion Picture Arts and Sciences for its ColorEdge CG Series hardware calibration monitors with built-in calibration sensors. The Academy's Awards recognise individuals and companies whose innovations have contributed in significant and lasting ways to motion picture production.
The award recipients are Masato Nakashima, Koichi Ueno, Junji Sakuda and Junro Yonemitsu for the development of the EIZO auto-calibrating SDR monitors that incorporate a built-in sensor, digital uniformity equalizer and accompanying SDK. EIZO auto-calibrating SDR monitors increase artists' confidence in facility-wide image reproduction accuracy and reduce disruptions to the creative process and production workflows. They have become indispensable for many major motion picture animation and effects facilities.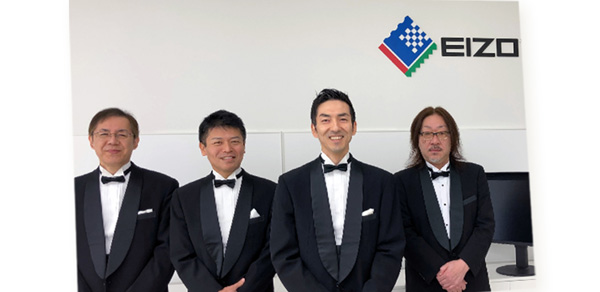 Left to right: Senior Engineer Junji Sakuda, Principal Engineer Junro Yonemitsu, Senior Product Manager Masato Nakashima, Principal Engineer Koichi Ueno.
The ColorEdge monitors' calibration sensors make it easy for teams to work remotely and collaborate on projects, trusting that all team members are seeing the exact same colours. With so many artists working from home in 2020, this feature has proven especially useful among customers who sent their staff home with EIZO monitors.
The monitors are built with a wide colour gamut and high resolution, colour display accuracy in the shadows and highlight detail, colour consistency over time, deep blacks, a 10-bit panel and a high bit programmable 3D LUT.
The Awards will be presented virtually on 13 February at 1pm at the AMPAS website. www.eizoglobal.com