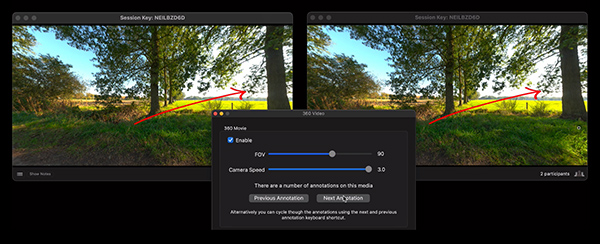 cineSync media review system now supports 360 video content. The 360, or latlong projection, video format is currently used for many different types of on-set virtual production on projects such as Disney's 'The Mandalorian'. Creators of 360 content can now use cineSync to review and approve latlong videos before using them on set. Users can view spherical 360 video in a standard rectangular viewing window, pan around the image, and add positionally accurate annotations, while maintaining real-time synchronisation with other collaborators.
Jake Morrison, VFX Supervisor at Marvel, said, "Although we use latlongs with our director all the time, we've lacked a quick, interactive and creative way to work with them. Now we can use latlongs in cineSync to create new shots, annotate them and save the results very quickly."

Rory McGregor, Product Manager of Media Review at ftrack, said that, as virtual production techniques become more prominent, the people who create and work with 360 video content have to make sure is ready for LED walls. "Productions can now use cineSync to review latlongs before shooting, testing sets and locations before they go live, or scout digital locations in sync to ensure they fit a show's requirements," he said.
cineSync's annotation tools now support ghosting, also called onion-skinning, a viewing mode that displays a series of snapshots of animated objects at frames or keyframes just before or after the current frame, or both – all seen in the frame together. This ability helps you visualise and improve the timing and flow of the motion of an object.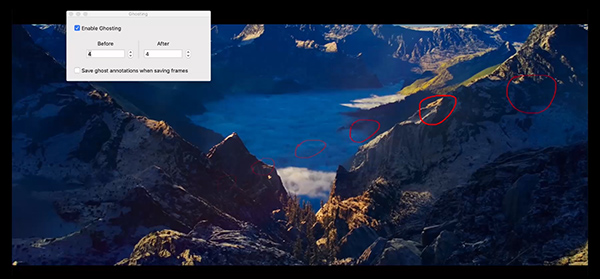 Ghosting is especially useful for animation, for example, when sketching out an object's proposed trajectory across several frames. cineSync gives you control over how many frames the ghosting effect is shown, before or after the annotated frame.
The updated Amazon S3 file transfer functionality allows users to transfer encrypted review content more easily, anywhere in the world. For review guests, this change automates the download process -- guests can jump into a review session and access review content without manually downloading the files under review. In all cases, the content remains fully encrypted and playable only in cineSync. Review owners can set the content to automatically delete from the guest machine at the end of the review if they prefer. www.ftrack.com/en/cinesync