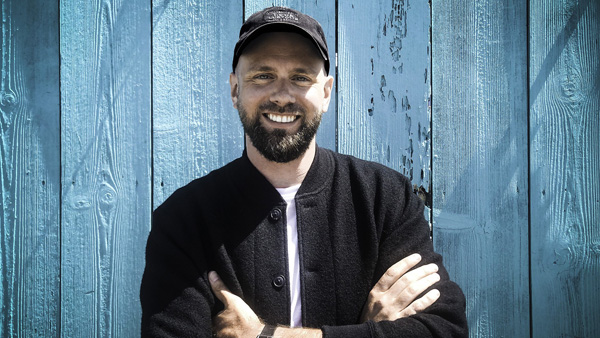 Ian Bradley has joined creative studio Carbon's growing team of designers and directors. With deep roots in graphic design, Ian has art directed for key studios across the US including Nathan Love, Psyop, and The Mill. He joins Carbon from Framestore, where he was Creative Director and Head of Design.
"I love Ian's storytelling style," said Carbon ECD Liam Chapple. "The characters he creates and the worlds they live in engage the imagination in such a playful way. He knows what it takes to elevate pieces to their highest level. I'm really proud of the work coming out of our design and animation team. Having Ian and his sharply honed design eye join our roster is hugely exciting."
Ian's recent (pre-Carbon) projects before working at Carbon include the title sequences for HBO's 'Atlanta's Missing and Murdered' and AICP 2020.
In his new role, Ian will focus on designing, developing, and directing content for brands and agencies. "I took the leap from larger studios to Carbon because I can be a part of building something great," said Ian. "They're passionate about growing an industry-leading animation studio built on a creative culture that fosters artists to create truly inspired work."
Ian's love of design means he has never shied away from a new project. His goal is always the same – level-up the concept with unexpected and surprising solutions to the brief. He's always hunting for an interesting angle that elevates the core idea and offers the client a new perspective. As a result, the work you'll find in his portfolio ranges from commercials and concept art to short films, title sequences, immersive experiences, and interactive installations.
Marvel's 'Spider-Man Homecoming' features Ian's design work. Working with Marvel and Perception as a Concept Artist, he helped craft the film's mixed media closing credits. For Game of Thrones fans, he also design directed HBO's VR experiences 'Beyond the Wall' and 'The Dead Must Die'. Branded work includes campaigns for Amazon, Apple, Google, Twitter and for Magic Leap, Marvel Studios, and Microsoft.
Ian said, "In my experience, artists perform at their best when they're trusted to breathe real life into captivating personalities and worlds. Whatever the style or message, the most memorable pieces of animation are those that take us on a journey. At Carbon, I will focus on continuing their 2D and 3D character-driven work, and cultivating an environment that not only attracts the best talent, but keeps them fulfilled, growing, and evolving. I'm thrilled to see where we take things in the coming year."
Look for Ian's work at this year's OFFF Vienna design and innovation festival, where he is directing the opening titles. https://offfvienna.com/ https://carbonvfx.com/