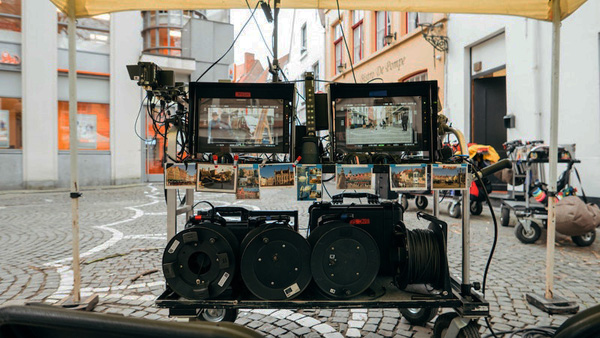 Evolutions, one of the UK's largest independent post-production companies, is now acquiring new resources supporting its 4K HDR monitoring, display calibration and mastering systems. Its investments include four Sony BVM-HX310 4K HDR master monitors, an MTI Film Cortex Enterprise mastering and validation system and a Portrait Display Calman Ultimate display calibration bundle.
"Demand for television content is greater than it has ever been, even though our industry's technological resources and competency continue to develop rapidly," Evolutions Operations Director Owen Tyler said. "TV content producers have always mastered in the highest possible standards they can afford to make sure their productions will remain accessible to people into the future. 4K HDR is currently optimal as it allows down-conversion into HD-SDR or HD-HDR, as well as displaying very high, original quality when delivered native.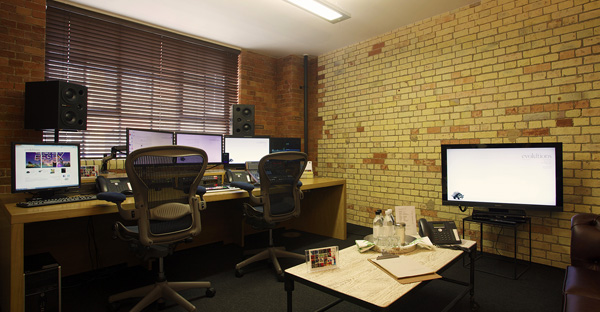 "We anticipate strong growth in subscription VoD throughout the decade and are preparing to meet the demand by making post-production facilities available in whatever resolutions and file formats customers request. Our supplier and systems integrator, Big Pic Media, has supported us through this phase of our expansion, lending monitors and additional resources for us to test within our workflow. Big Pic Media's MD Adam Welsh and his colleagues' understanding of the media business is evident both operationally and from a technical viewpoint, which made it faster and easier to decide what to buy."
Monitoring and Mastering
"The system we have supplied to Evolutions gives them the tools required for accurate, precise 4K HDR reference monitoring," said Adam Welsh. "Sony's BVM-HX310 is considered a standard for top-level colour grading suites and all colour critical monitoring." The monitor supports wide colour gamuts including DC-P3, ITU-R BT.2020, S-Gamut3.cine and S-Gamut3. It also achieves 1,000 nits of full-screen brightness with a 1,000,000:1 contrast ratio, which helps accurately produce HDR content with deep black areas and bright peak highlights.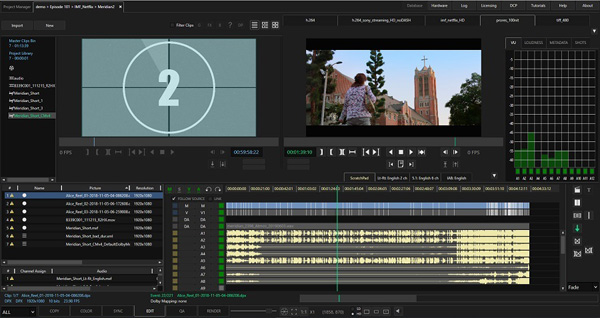 MTI Cortex Mastering
Other support includes the Electro-Optical Transfer Functions (EOTF) for both SMPTE ST.2084 (PQ) and ITU-R BT.2100 (HLG) HDR standards used in broadcast and cinematography, with further EOTF tables for live and post production work. Also, to avoid errors, the monitor's support for VPID (Video Payload ID) identifies EOTF, colour space and RGB source information within the SDI signal, and adjusts the settings automatically.
"MTI Film's Cortex Enterprise Edition software for video management and post, has also become a preferred system in the industry, in this case for content mastering and validation," Adam said. "It handles IMF packaging with Dolby Vision support, Digital Cinema Package creation and dead pixel detection and correction. Cortex is supplied with video measurement tools and high quality re-scaling, and has specialised edit capabilities like ProRes insert editing and metadata editing."
Custom Calibration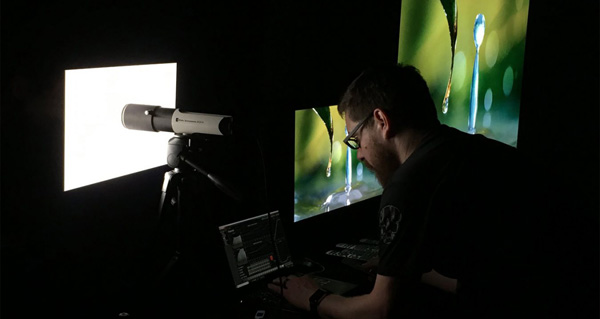 Calman's Ultimate was chosen because it allows the operators at Evolutions to configure their display calibration routine to their exact requirements for reporting, verification and validation. Calibration makes sure that content is viewed exactly as intended. Calman software is tailored for extremely accurate calibrations on different types of display systems used in varied colour environments. It specifically targets each display and device manufacturer's user base with options to control brightness, contrast, colour temperature and the other basic functions, all in one application.
Big Pic Media's Calman Ultimate package was delivered as a complete set with a C6 HDR2000 colorimeter, VideoForge PRO pattern generator and connecting cables. The colorimeter measures luminance accuracy at a range up to 2000 cd/m2. When used with Calman calibration software, it is field-upgradable for use with new types of displays. VideoForge PRO outputs reference-level 4K HDR video test patterns, and will generate any colour patch Calman requests on the fly, including grayscale, gamut, saturation sweeps and 3D LUT calibration patches. www.bigpicmedia.net