The DPP and SMPTE have collaborated on the publication of two new SMPTE Recommended Disclosure Documents for the Interoperable Master Format (IMF), which has led to adoption by the BBC in mid-2021. The aim of the documents is to increase efficiency when broadcasters and online content providers master and exchange content.
SMPTE RDD 59-1 IMF Application DPP (ProRes) supersedes the document SMPTE TSP 2121-1, introducing a number of updates based on user feedback with simplifications for ease of use when implementing IMF. In parallel, SMPTE RDD 59-2 IMF Application DPP (JPEG2000) will replace SMPTE TSP 2121-4, first launched by the DPP and the North American Broadcasters Association (NABA) in 2019.
The DPP has also published updates to various Recommendation and Guidance documents for IMF users, including significant updates to Recommendation DPP003 Carriage of AMWA AS-11 Metadata in IMF. The DPP's guide for media organisations exploring the impact of adopting IMF, DPP005 IMF Operational Guidance, has been updated as well.
SMPTE RDD 59 IMF Application DPP helps users increase the automation of the content supply chain, as well as remove duplication when creating, storing and processing multiple versions of content. Both of these abilities help media companies improve the efficiency of their workflows and cost allocations.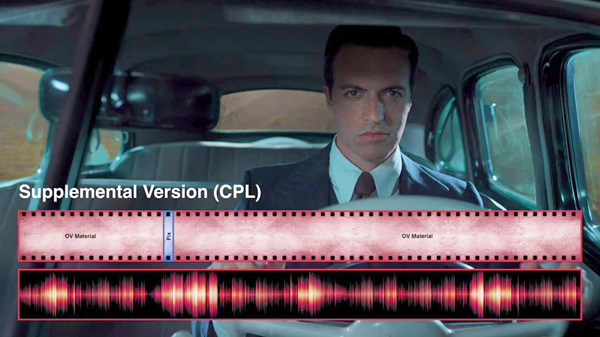 Working with IMF at Netflix
DPP CTO, Rowan de Pomerai said, "We regularly hear that media organisations are keen to realise the benefits of component based media, but it can seem a daunting change process. The publication of SMPTE RDD 59, DPP003 and related DPP Guidance will make the tools and support available for more companies to adopt IMF in their workflows."
"IMF is a means of improving the efficiency and reach of multi-version, multi-vendor, multi-language content mastering and distribution," said Bruce Devlin, Standards Vice President for SMPTE. "It serves as a framework for companies to utilise content that resides in the cloud, meanwhile creating and sharing versions without duplicating the original assets. The DPP has identified the needs for its members around the world and built an IMF solution for ProRes and JPEG2000 to meet those needs."
The impact of DPP member companies' efforts to advance the use of IMF is growing. The latest major adopter is the BBC, which now requires all post-produced UHD content to be delivered using IMF. It will move to the new version of the DPP's IMF Delivery Requirements using RDD 59-1 in the coming weeks.
Andrew Dunne, Technical Subject Matter Expert - Television Production and Delivery at the BBC, said, "IMF is an important part of building a modern content supply chain for the BBC. Work from the DPP, SMPTE and the industry at large has been crucial to enabling an interoperable way for us to receive high quality content." www.thedpp.com