Marquise Develops Colour Management for HDR Mastering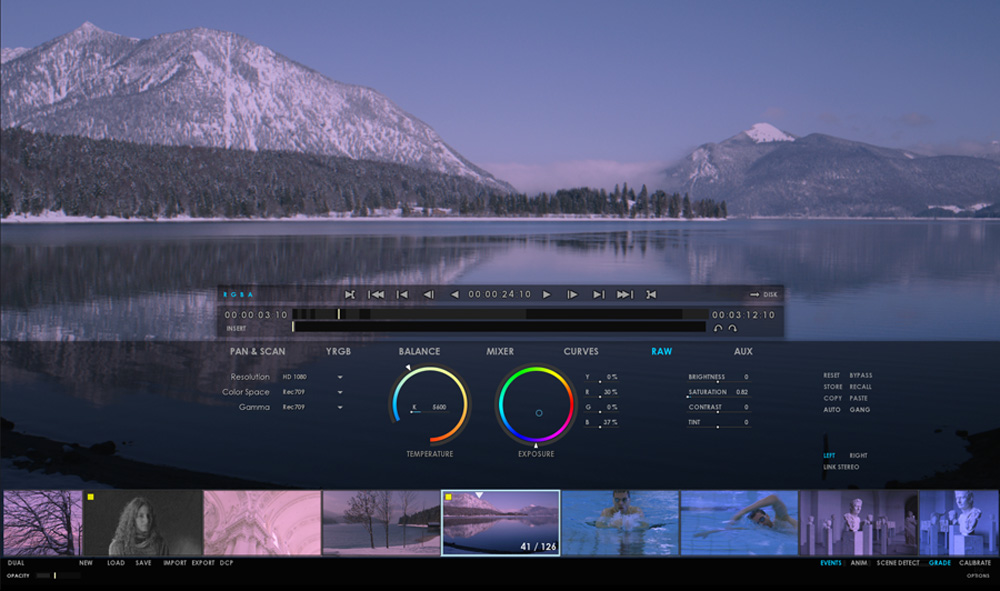 A new Color Management system from Marquise Technologies for the Marquise MIST mastering system has been developed to support efficient, accurate processing of HDR and REC2020 deliverables.
High dynamic range and wide gamut are important aspects of taking advantage of UHD video, and are already required for high quality OTT services and home video content. However, managing both standard and high dynamic range versions of the same material may become expensive in time and cost if not produced with attention to efficiency.

The new Color Management system interface available in the Marquise MIST mastering system maintains colour integrity from any source image through the ACES workflow, and can be used as the reference workspace within MIST for most HDR workflows. Working in ACES for mastering calls for standardized, reliable colour transformation to achieve the desired deliverables, including 4K IMF REC2020 or HDR HEVC. ACEScc and ACESproxy colour spaces are also fully applied. The Color Management system supports both native source colour space workflows, and custom LUTs.
The set of functions for working in HDR includes tone mapping, using a complete set of conventional colour grading tools such as adjustment curves and luminance controls, or vectors and shapes. This allows fine adjustments when creating an SDR version from HDR content. As each HDR IMF or HDR HEVC master is created, specific metadata are encoded in the deliverable in order to carry the exact information for an optimal HDR viewing experience and to keep track of colour information for archive purposes.
The Color Management system also supports the use of HDR reference display devices for this critical stage in the mastering process, creating a controlled viewing environment during reviews. By supporting the most recent industry standards SMPTE ST-2084 (PQ curve) and ST-2086, MIST allows HDR content to be accurately displayed on HDR enabled monitors. Most people now working with HDR displays are using the Dolby PQ (or perceptual quantiser) transfer function that SMPTE has adopted as the SMPTE standard ST-2084 electo-optical transfer function, EOTF. Display of HDR metrics, including MaxFALL [maximum frame average light level] and MaxCLL [maximum content light level], are part of Marquise's monitoring toolset as well.

HDR workflows will be demonstrated at NAB 2016 in Las Vegas in April using Canon HDR reference monitors. www.marquise-tech.com