Mistika to Demo New VR, HDR, UHD Tools, Runs with Bulls at F1
Focussing on VR in post at NAB, SGO will show its 3D tools, VR mode and VR device connections, and demonstrate how their Mistika post and finishing systems handle colour grading, HDR, stereo and compositing for virtual reality content, in just one system. SGO has also further developed new colour grading tools for HDR, new keying functions and a flexible conform system in the Mistika.
Also, SGO is partnering with Canon at the Show to display developments in UHD systems by demonstrating an end-to-end HDR-4K colour grading pipeline on Canon's stand.

The Mistika system's new Universal Keying architecture gives colourists and compositors access to the same keying tools to make selections within content for further processing in a flexible manner. Any of several different keying systems can be combined such as HSL, RGB, Logical, Spatial from CG data, as well as the new 3D Keyer, an accurate point-and-click keying system.
A new 4th Ball system for grading HDR projects includes updates to the keying systems to support HDR keying levels. Mistika's Unicolour system allows the user to transfer directly between source, grading and delivery colour spaces, including linear light, SMTPE 2084, Hybrid Log Gamma, ACES and others.

An Auto Conform system allows projects from almost any source to be recursively conformed and re-conformed, beginning each time with the successive results. The system was built to deal with issues related to mixed RAW formats, missing files and constant edit updates.
The Match Paste Function helps move a team more rapidly through projects by intelligently copying grades and multi-layer effects from previously designed shots, onto duplicates and similar shots located elsewhere in the current edit or in other edits.
To allow each user maintain their own settings in a multi-user system, the Unique User Log-In System is a development that stores individual preferences, keyboard shortcuts and Precision Panel Lay-outs.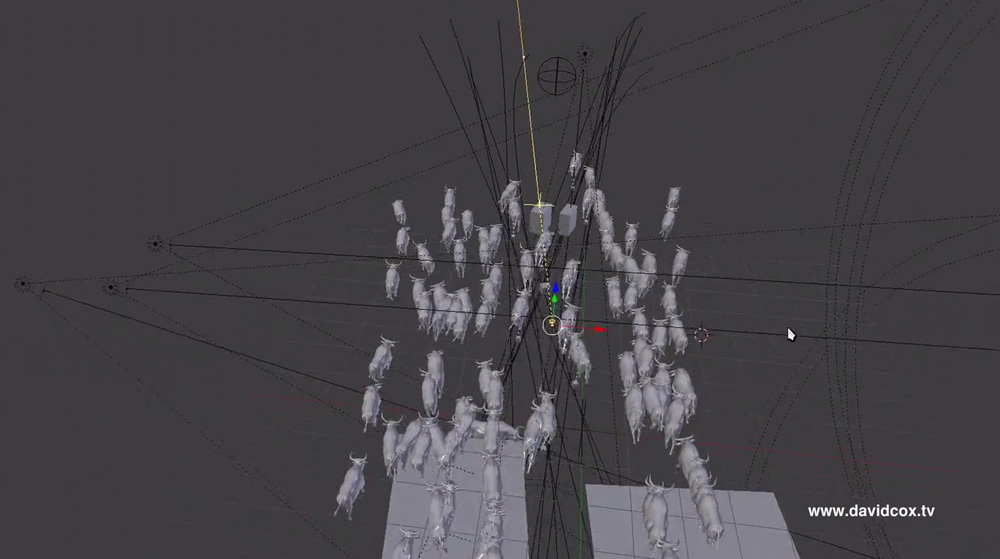 SGO plans to announce Mistika's virtual reality capabilities in more detail in dedicated news before the show opening. In the meantime the F1 2016 season has opened in Melbourne, Australia, with a new campaign launching the branding partnership between sports brand PUMA and the Red Bull Racing Formula One Team. The campaign launch stars a herd of stampeding bulls that charge around the sponsor's two drivers Daniel Ricciardo and Daniil Kvyat. The commercial was created by production company Rebel @ Outsider, who hired SGO's own post production specialist David Cox to create the thundering, photoreal bulls, working on Mistika.
"Given the tight turnaround, we considered using stock footage rotoscoped into new scenes," David said. "But this would have restricted the creativity of the rest of the commercial because the camera angles would have had to be locked to the available footage. Consequently, we opted for CG bulls, which I started to develop before the shoot to get a head start." See the making-of video here.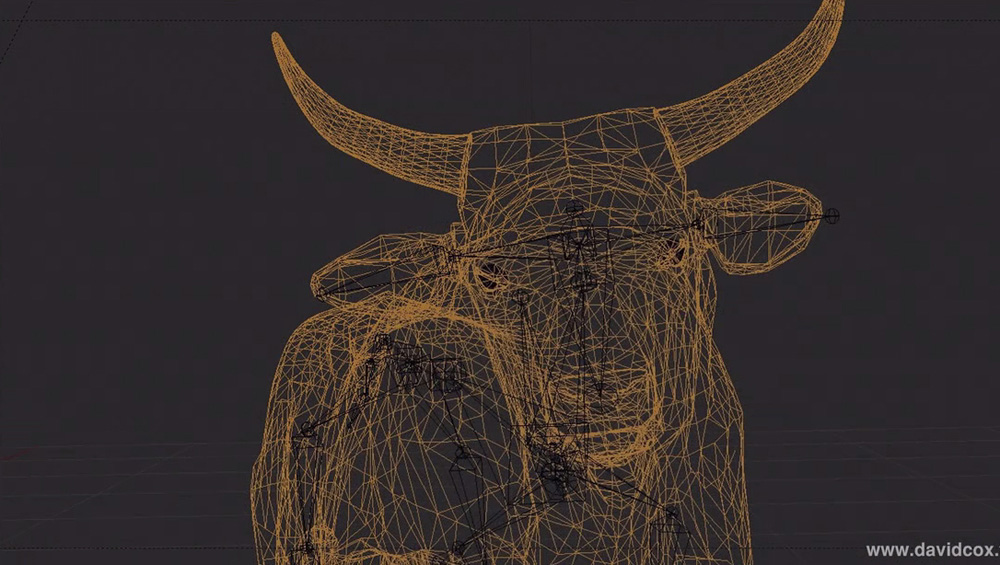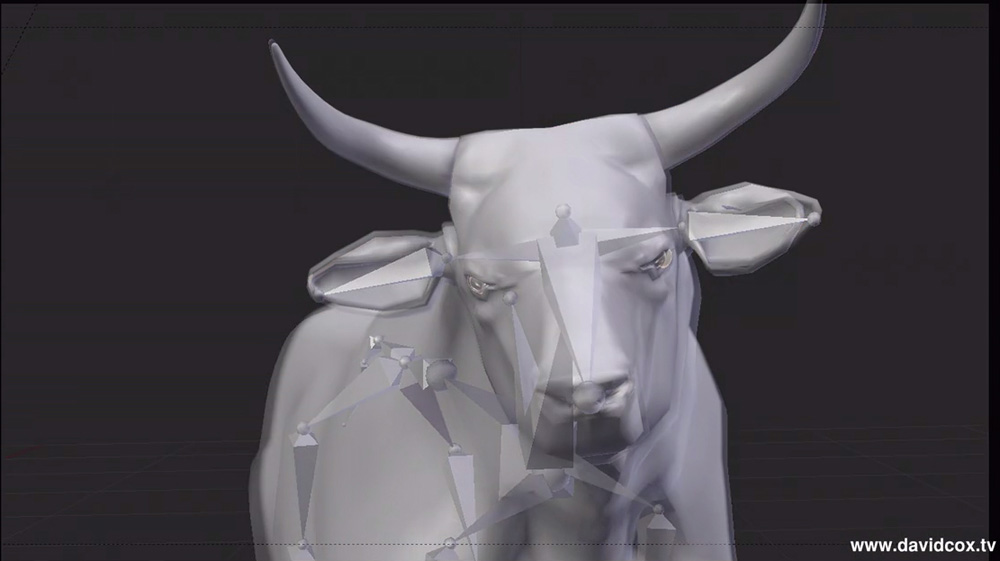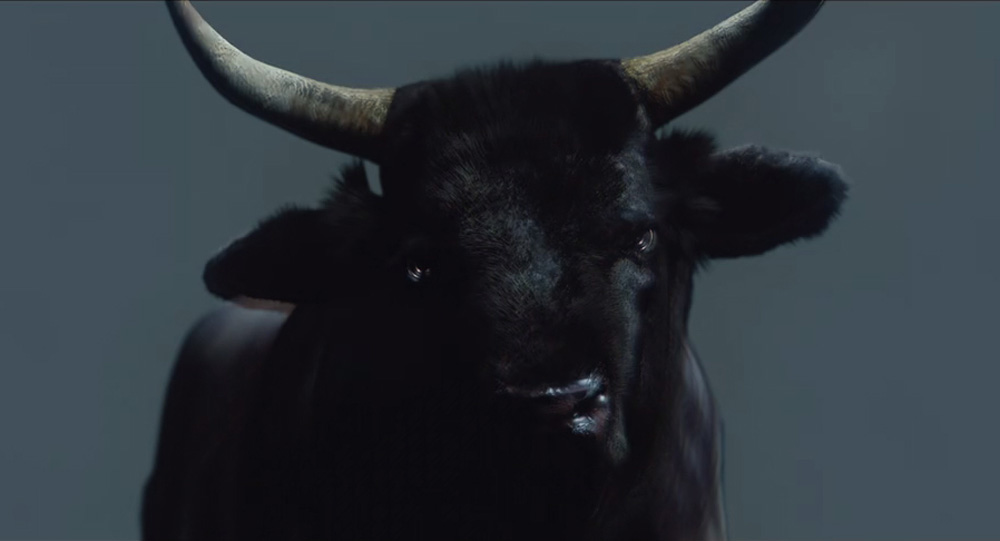 With the combined challenges of working around F1 drivers' heavy schedules and the looming deadline, David only had about two weeks between shooting and delivery to complete the project. "At first, it seemed that shooting against green screen would provide the most efficient workflow," he said.
"However, the director Max Fisher and cinematographer Luke Jacobs were keen on a spot-lit, hazy environment which doesn't directly suit green screen shooting. Although similar looks could be created in post, I felt that it would be better to let the director and DP keep full control of this aspect by avoiding green screens altogether. This resulted in extra work in post, rotoscoping around the drivers, but made the overall feel of the commercial much stronger."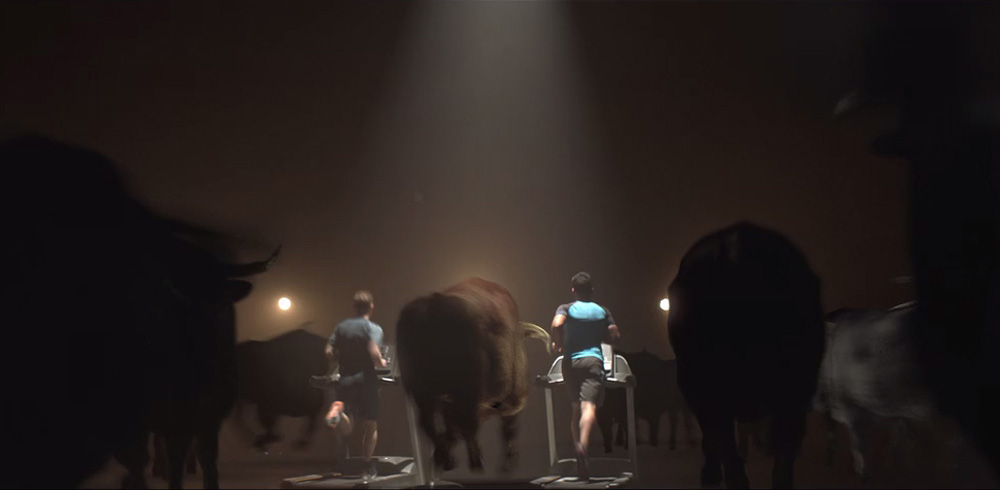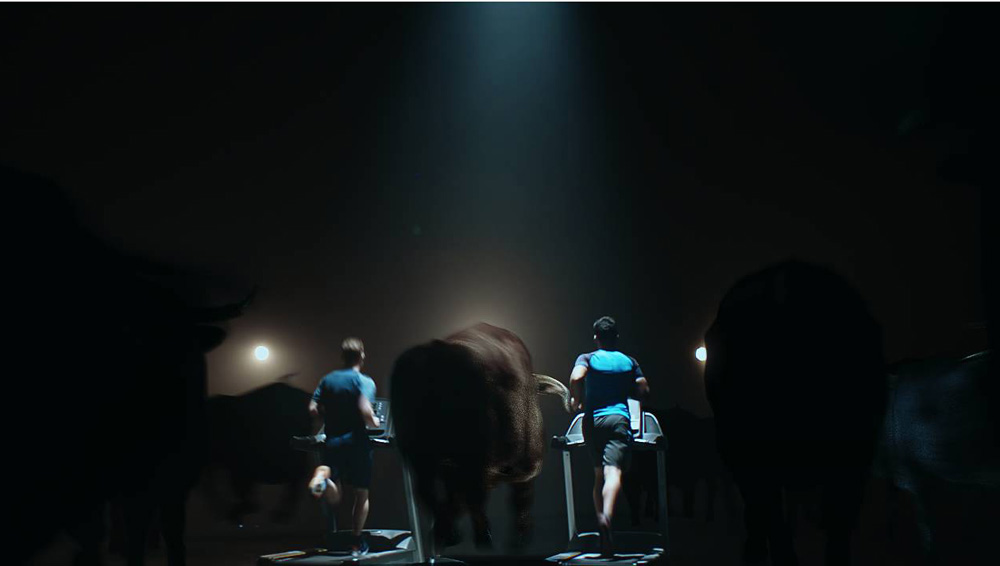 David created the bulls entirely in CG, complete with skeletons, muscles and hair. "The bulls were modelled and animated by referring to YouTube clips of Iberian fighting bulls," he said. "In the shots where there were scores of bulls, the crowds were created using particle systems with behavioural artificial intelligence to create the herding stampede action. Bulls closer to the camera were individually animated. These were then lit and matched to the hazy environment, so that distant bulls would fade to shadow whereas the ones in the spot-lit centre were brightly illuminated."
He also created a line animation for the heart-beat monitor that morphed into the shape of the PUMA / Red Bull Racing brand mark. This was then tracked into the actual monitor screen, which was shot in situ.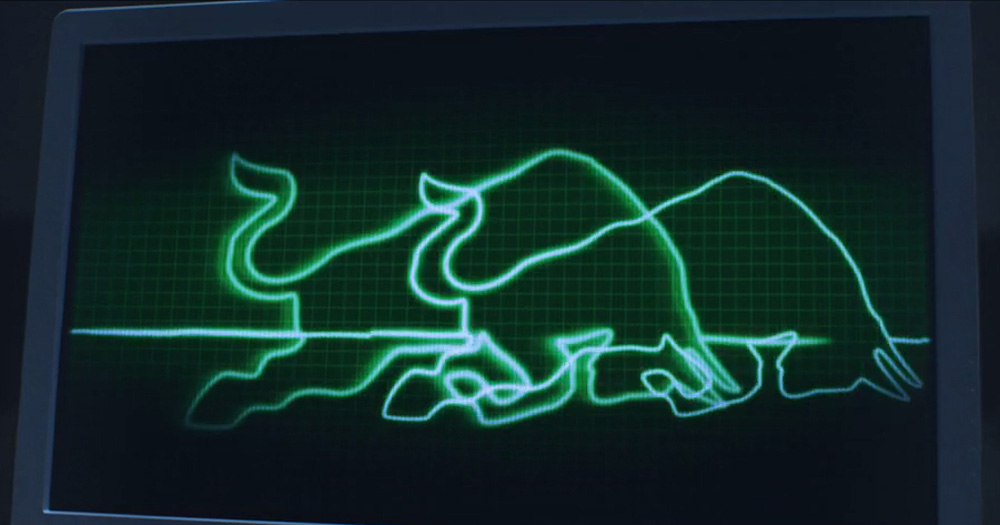 David handled the compositing, online edit and finishing on his own SGO Mistika post production system. The modelling and animation pipeline for the bulls was based on Blender and rendered through Blender's render engine Cycles, both locally and via Render Street cloud services. The camera track was carried out with Syntheyes, and the brand line animation was completed in After Effects. www.sgo.es