Baselight 5.0 Adds Colour Control & Post Tools for Colourists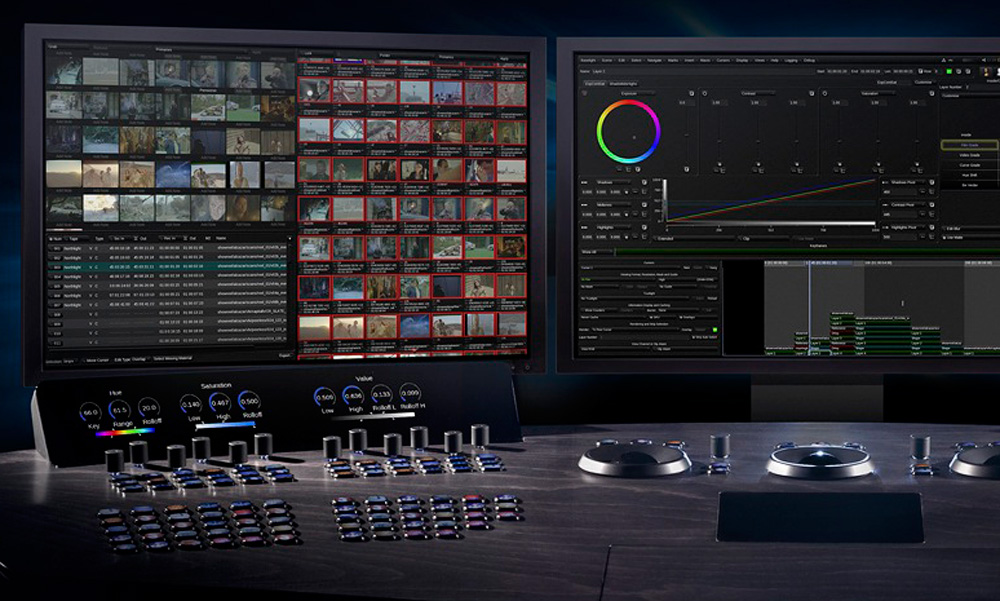 The new FilmLight Baselight 5.0 colour grading and finishing system contains more than 50 new tools, and aims to give colourists natural, instinctive access to subtle grading through a good understanding of colour science.
The new Base Grade tool, for example, imitates the way the human eye receives colour - through exposure, temperature and balance - instead of the traditional lift/gamma/gain approach. FilmLight says this gives the grading controls a more natural feel and results in smooth, consistent changes.

Baselight 5.0 also adds HDR capabilities through colour space families in order to simplify the deliverables process for the specific viewing environments such as television, 4K projection and handheld devices. Handling of the gamut is optimised to apply more natural gamut mapping – the algorithm that maps device or image colours from one colour space to another - for deliverables and avoid clipping when captured colours can't be displayed on a cinema or television screen.
Several new tools were developed specifically to give colourists more control in post and reduce the time they have to spend outside of the grading software, round tripping with other effects and finishing systems. During client sessions, the client can see the result immediately without having to send the shot out to VFX.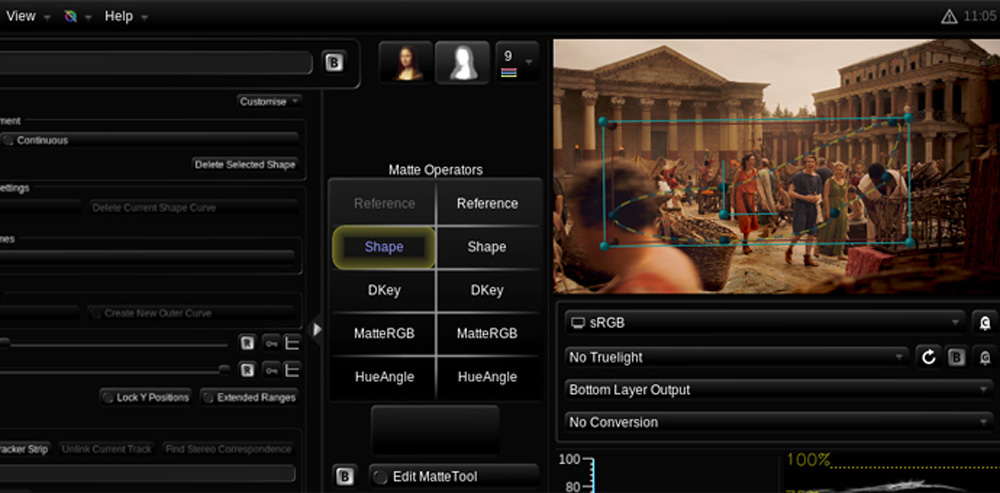 Simple compositing tasks like replacing a picture or screen content, painting out a logo, or changing the view out of a window can be done with a new perspective operator to help with accurate re-projection when replacing imagery. Perspective tracking of images, shapes, paint strokes and grid warps uses either four 1-point trackers or a new perspective-capable area tracker. The paint tool for retouching, such as logo removal, is also new.
A dedicated keyer for production-level blue and green screen keying has been added, plus a relight tool to add virtual lights to a scene. The matchbox shader includes support for Flame Matchbox shaders.
FilmLight was an early developer of the concept of metadata-driven grading, in which the raw footage remains untouched while colour metadata is used to render the grade for real-time viewing. To extend this method, Baselight 5.0 updates remote grading workflows to support Baselight collaboration between workstations in different locations. Facilities and freelancers in remote sites can now browse scenes independently, or be locked to the master suite and follow a grading session live. The remote colourist can take over and suggest changes, instantly reflected on the other systems.
The Baselight 5.0 software release will be available for all BLG file-enabled products from FilmLight. BLG, or Baselight Grade, is a multi-track OpenEXR file format used to create, transfer and review looks. Enabled products include the Daylight dailies and media management platform, as well as Baselight for Avid and Baselight for NUKE in the Baselight Editions range. FilmLight is staging demonstrations of its product range, and introducing the new software at NAB2016, 18–21 April in Las Vegas. www.filmlight.ltd.uk