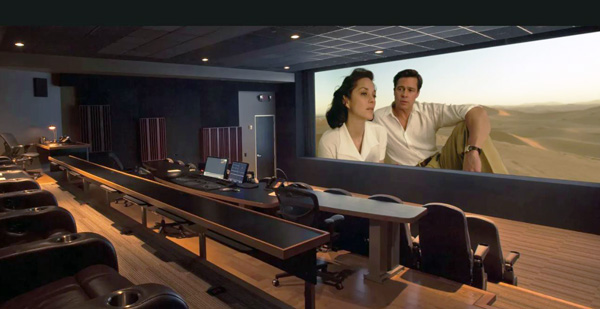 The team at Light Iron have been innovators in post-production creative services since 2009, and been part of Panavision since 2015. Throughout that time, Light Iron has been recognised for its expertise and experience in designing and developing file-based systems and workflows.
The company recently renewed its leadership team with promotions and new hires. With an eye on the year ahead, their goal is to make a wide range of guidance, tools and new types of workflows available to customers working in feature films and television series.
Light Iron cofounder Katie Fellion has been promoted to senior vice president, business development and post-production strategy. Katie has been with the company since it launched, and helped establish Light Iron's mobile dailies systems, Outpost Mobile Labs. Productions rent Outpost systems to produce their own dailies deliverables on-set or near-set with their own crew, as a faster, more economical alternative to the traditional overnight dailies process.
In her time with Light Iron, Katie has also worked on several firsts in file-based finishing, including the first 6K DI, the first studio feature cut on Final Cut Pro X, and Amazon's first HDR series. In her new role, she is responsible for global sales and business development, new market strategies, and their alignment with Panavision so that clients can take advantage of the two companies' shared production-to-post services.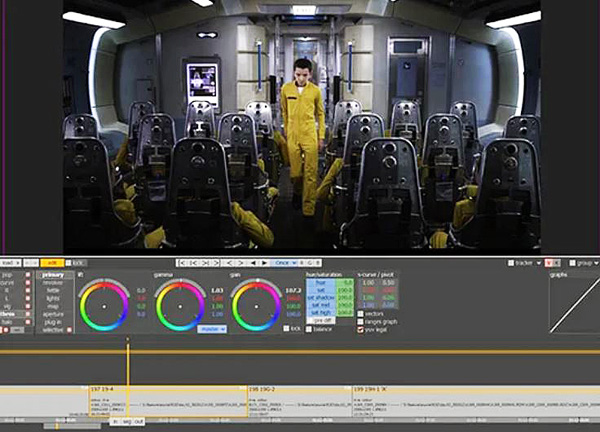 DI Finishing
Connecting Ideas
Katie talked to Digital Media World about Light Iron's work in an industry that has been characterised by change since they started up. They have regarded change as a catalyst for finding a better way to do a job. She said, "Recognising a need to change often comes from listening to customers. When customers have a creative problem to solve, working out the solution is usually as much about creativity as the tools and processes we'll use. For the mobile dailies, for example, we pushed that part of the production back to the customers, to let them carry out the processing for themselves in a timely, cost-effective manner."
When it comes to innovation and achieving 'firsts', for Katie, people are the essential resource within an organisation. "Ideas are important but people connect ideas, and recognise when we have hit on something that is a 'first' worth pursuing. The education and experience people have are critical in this context," she said.
The management refresh at Light Iron includes one other promotion, and two new hires to senior technical roles. Megan Marquis has been promoted to vice president of operations for Light Iron Los Angeles, after joining Light Iron in 2013 as a senior producer at the New York location.
Ken Lebre joins as director of dailies operations, overseeing the company's dailies for all near-set and remote deployments domestically and internationally, from the regional facilities to the primary hubs in Los Angeles and New York. With lengthy experience developing file-based workflows, Eric Camp joined as director of operations for Light Iron New York, a job that includes the location's on-site and remote offline editorial rental.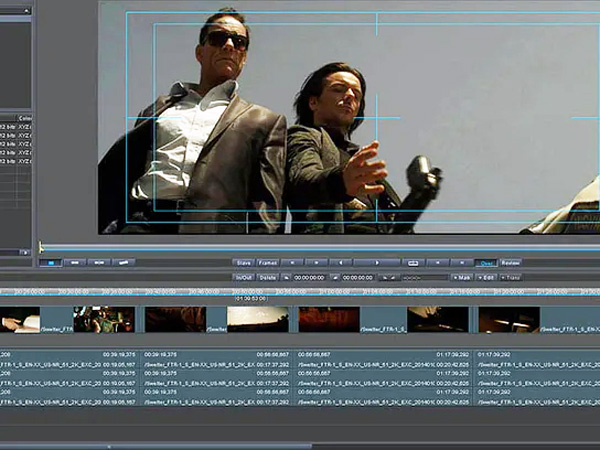 Mastering
Ready for Change
Learning to embrace and use change as a way to push ahead, instead of backing off because of fear, has been crucial throughout the last two years. "That is what we were forced to do at the onset of Covid. There was no decision to make on that. On 13 March 2020, we had 48 hours to shift all staff to remote operation, and ultimately that has led to some positive developments, at Light Iron and for people we work with," said Katie.
"Our ability to collaborate has improved and expanded alongside advances in global connectivity and the cloud. For instance, we have successfully completed an entire DI project in the cloud. The compute and storage are ready now. It makes the whole post community much less location-based. We can hire the people we want to work with, when we need them, wherever they are. Media and Entertainment is one of the more difficult industries to transfer to a virtual environment, as it is still tactile in nature, but the new ways of collaborating and communicating are making the change feasible."
Watching virtual production rapidly come together and evolve as productions embark on a massive learning curve, Katie anticipates the new techniques will result in a transformation as significant as the move from SD to HD or from standard to high dynamic range. She also believes OTT has brought about a golden age for production and post – not only because of the amount of work it generates. "We now have many more opportunities to experiment with content and production, without such heavy consequences as before," she said. "Productions and teams have opened up to this way of working, and become less risk-averse."
Seeing a HDR Future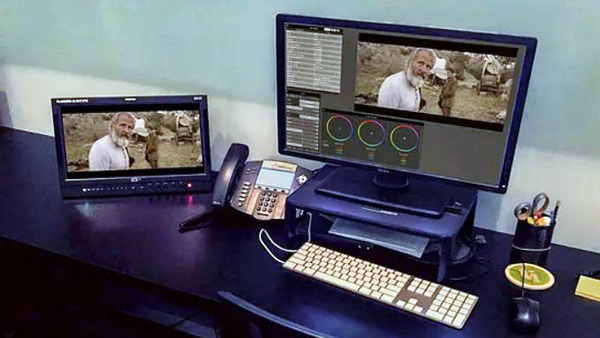 Dailies finishing
From now and into 2022, Katie expects to see more progress in HDR in a production sense – that is, end-to-end HDR workflows. Consumer HDR display devices for viewing HDR content have been advancing much faster than professional tools for producing it. "But now, companies like Moxion and Frame.io are catching up with services tuned to HDR that make it possible to see what you're getting without waiting for rendering or dailies," she said.
In fact, Light Iron and Panavision have already developed their own system called LINK HDR to overcome the challenge of making dailies match the HDR on-set. Feeling it was time to introduce HDR earlier in production pipelines, they launched LINK HDR in 2019. With its simultaneous HDR and SDR viewing options, cinematographers, directors, editors and creative persons along the pipeline can view the images at the same quality that consumers will see them.
The system starts with the LINK HDR On-Set Cart, which is modular – equipped and customised in various monitoring configurations that make it possible to view HDR and SDR live from the camera. LINK HDR Dailies works as an NLE process that produces HDR and SDR deliverables simultaneously, allowing editors to cut, toggle between and export material in either format. LINK HDR Finish then links the decisions made on-set to the HDR mastering process for delivery to various HDR platforms, combining input from the creative team with third party equipment.
Compatibility and Standardisation
LINK HDR On-Set uses the Sony BVME171 17in HDR display (600 nits at 1080) or Sony X310 31in monitor (1,000-nit at UHD/HD). Users toggle between HDR and SDR views simultaneously, one at a time full-screen or in different combinations.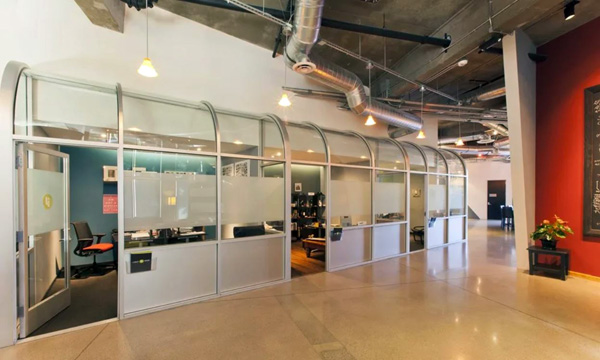 Portrait Displays' CalMAN software is used to measure and profile the monitors before they are taken on set, a standardisation that supplies users with a report based on DI tolerance calibration around the world, managed by Light Iron and Panavision offices. It means that users can switch between locations and know that all of their reference gear is aligned to the same calibration.
Developing the system involved partnering with some other companies as well, with Colorfront for simultaneous HDR and SDR deliveries to editorial, and with editorial companies to design processes for NLE software – Adobe, Avid and Apple. The LINK HDR On-Set equipment interacts with colour correction tools on-set as well, by receiving camera Log feeds and converting them to HDR and SDR. This makes LINK HDR compatible with live grading CDL workflows, and allows it to communicate with conventional SDR video village set-ups. www.lightiron.com