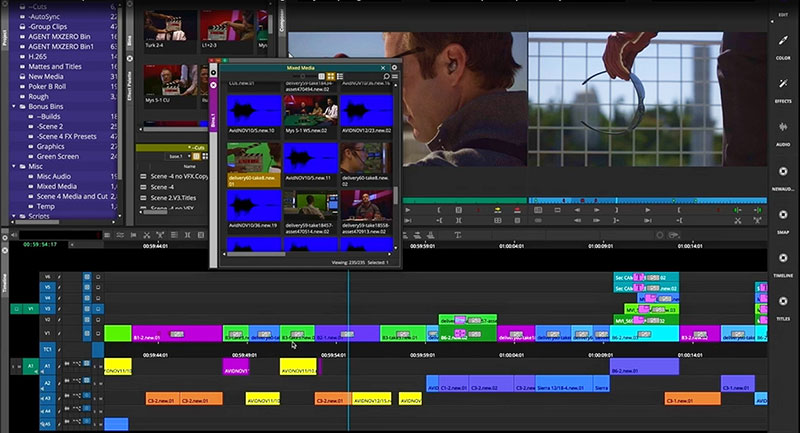 Avid NEXIS | EDGE is a new software option for post production teams who need to work from any location, and gain secure, remote access to media and metadata. Users can follow the same collaborative workflows they usually do, but without requiring collaborators to be co-located.
Video editors can work concurrently on the same video content, sharing metadata and media stored on Avid NEXIS from any location, including project and bin metadata. Media content can be automatically converted to lightweight streaming formats, enabling real time remote editing over standard internet connections. Media can also be downloaded remotely by editors to work while disconnected.
Apart from editors, other creative stakeholders such as producers can browse and review content as required using the Avid NEXIS | EDGE Web Client, and assistants can find media, organise projects, edit clips and storyboard sequences. Editors using Adobe Premiere Pro can also access Avid NEXIS | EDGE with a dedicated Premiere Pro Editing Connector.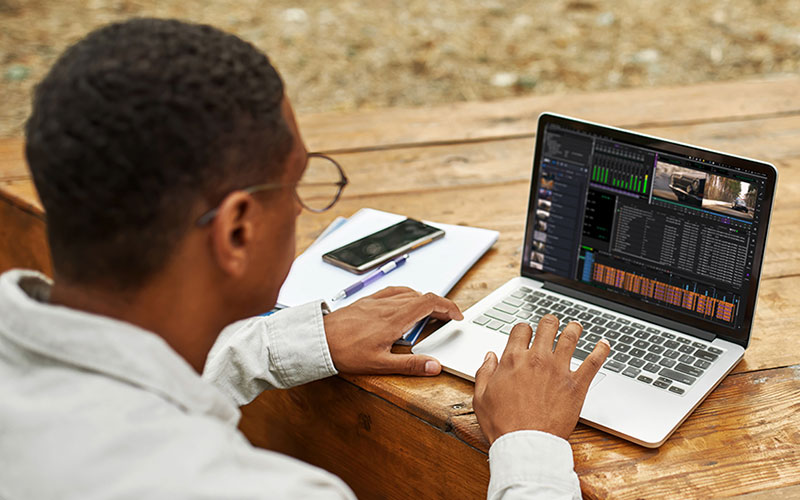 Avid NEXIS | EDGE integrates directly with Media Composer | Enterprise as well, which enables centralised role-based administration. Using web-based functionality, administrators can control access to content and editing tools by customising the toolset for each user to increase efficiency and expand collaboration beyond the editing team.
Avid NEXIS | EDGE integrates directly with Media Composer, Premiere Pro and NEXIS shared storage, which now includes a new Avid NEXIS Client Manager that supports connection via secure VPN over Wi-Fi and WAN networks.
Associated effects of using NEXIS | EDGE include the ability to extend workflows securely to preferred workers located around the world, and to scale teams as projects ramp up and down. Regular Avid users do not need to learn new tools or separate workflows. To make it simpler to move from working in a facility to remotely, users can switch from high-quality proxy to high-res media, and back again, with one button click – the workflow does not require relinking.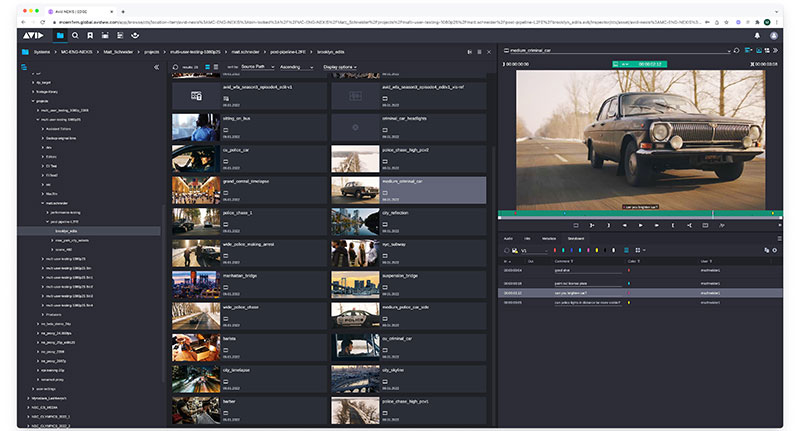 Avid NEXIS | EDGE capabilities will be included with subscriptions to Media Composer | Enterprise. The Avid NEXIS | EDGE Web Client and Premiere Pro Editing Connector mentioned above will be available as a subscription.
For further details, a Webinar: Meet Avid NEXIS | EDGE will be held on 9 February at 1pm ET. Register here. www.avid.com