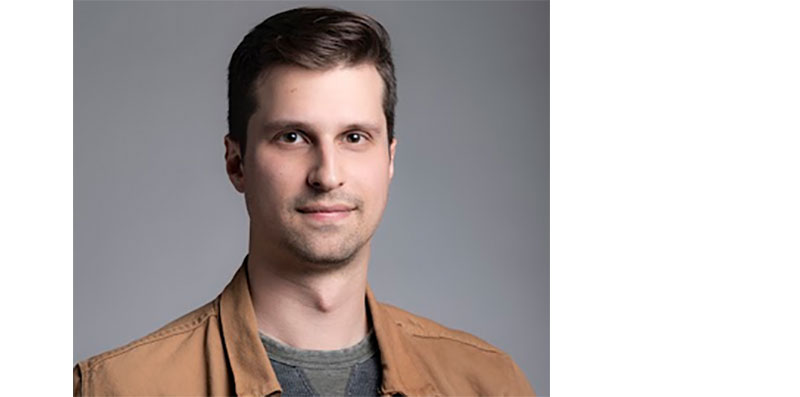 Senior Colourist Ethan Schwartz
Light Iron, the post-production creative-services division of Panavision, announces that Ethan Schwartz has been promoted to senior colourist. Based out of Light Iron's Los Angeles facility, Ethan will continue to support clients globally.
Ethan's recent credits include the series 'What We Do in the Shadows' and 'MacGrube'r and the features 'Pink Skies Ahead' and 'Palm Springs'. He joined Light Iron in 2013, serving initially as a dailies engineer in support of the company's Outpost near-set dailies systems.
With a deep understanding of the systems underpinning Light Iron's creative workflows and a passion for the art and craft of cinematography, Ethan began his transition into colour grading by assisting Light Iron supervising colourist Ian Vertovec and senior colourist Corinne Bogdanowicz. Soon thereafter, he began earning solo credits on short-form projects, series and features, and in the years since, he's put together a vast body of work for an array of distributors, including Netflix, Amazon, Apple, Hulu, OWN and Peacock.
"It's been wonderful to watch Ethan's career develop," said Seth Hallen, Managing Director at Light Iron. "From his early role as a dailies engineer through his mastery of multiple grading systems, he's immersed himself in the technology that enables Light Iron's innovative workflows. Beyond his technical expertise, he brings an artist's eye and a genuine passion for collaboration to every project, which resonates with all of the clients he supports."
"Light Iron continues to be an amazing place to grow in my career," said Ethan. "It's been really special to have all of these opportunities here. This job is about combining the always-evolving technical side with the creative, abstract side, and that challenge is endlessly rewarding. There are new ideas, techniques and approaches to discover on every project. I'm excited to continue collaborating with and being inspired by cinematographers and directors, who are always so passionate about elevating their work."
Colourist Pat Fitzgerald
AS well as Ethan's promotion, Light Iron has announced that colourist Katie Jordan, who was previously based in Los Angeles, is now working out of the company's New York facility. Since joining Light Iron in early 2021, she has worked on the series 'The Chi', the feature 'A House on the Bayou' and the Sundance 2022-premiering projects 'Palm Trees and Power Lines', 'Am I OK?' and 'Huella'. Her earlier credits include the feature 'Promising Young Woman' and the series 'The Dark Crystal: The Age of Resistance'.
Katie's presence in New York strengthens Light Iron's foothold across North America and bolsters the company's local talent available for the East Coast market. Furthermore, thanks to Light Iron's best-in-class remote-collaboration capabilities, Katie will continue to serve clients wherever they're located.
The company has also announced that Pat Fitzgerald, who was previously senior online editor, and Keith Jenson, who was previously senior online finishing artist, have each been promoted to colourist. Pat and Keith are based in Los Angeles and New York, respectively, with the ability to collaborate with clients globally.
"Each of these announcements represents a Light Iron success story," said Seth. "We're tremendously proud of Ethan, Katie, Pat, Keith and our entire talent roster from coast to coast. We're committed to developing all of our talent and helping them advance on their career paths and achieve their professional goals."
From facilities in Los Angeles, New York, Atlanta, Albuquerque, Chicago, New Orleans, Toronto and Vancouver, Light Iron's artists give collaborative, creative expertise on features, series and other projects. Accompanied by Light Iron's remote capabilities, the company's artists are able to work with clients anywhere in the world. www.lightiron.com