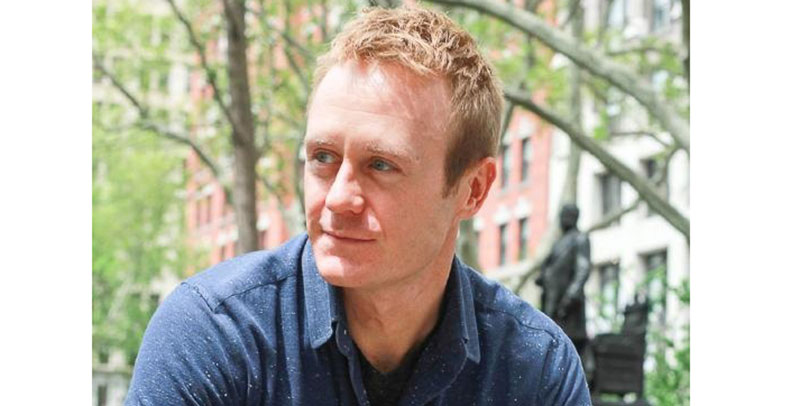 Nice Shoes has hired John Koltai as Creative Director with a focus on innovative motion graphic design for film, television, advertising and other media. Koltai is a multidisciplinary creative director, designer and animator with experience spanning virtually all forms of visual media. He is also a specialist in FUI (future user interfaces) and other future tech graphics for film, with credits including Spider-Man: Far From Home, Spies in Disguise, Thor: Ragnarok and Iron Man 2 & 3. Additionally, his design work has been featured in commercials, branded content and broadcast media for IBM, Ford, CBS, NBC, The Daily Show and The Economist. In his most recent project, Johndesigned FUI graphics for the new HBO Max series Peacemaker.
"John is an incredibly gifted artist, innovator and storyteller, whose work is familiar to movie and television fans around the world," said Nice Shoes Executive Creative, Global, Harv Glazer. "He has a wonderful ability to imagine future worlds and to present them with uncanny realism and artistic flair. He's also an artist of extraordinary range who can enrich and expand all types of projects. We are excited to welcome him to our team."
John describes himself as a longtime fan of Nice Shoes and says he is eager to move into a position offering limitless opportunities. "Throughout my career, as a creative director, designer and animator, I've focused on producing great work—work that I can be proud of," he says. "I'm thrilled to join a company that shares that commitment."
His background includes staff and freelance positions with leading design studios in New York and Los Angeles including The Mill, Method Studios, MPC, Smoke & Mirrors, ESI, Loyal Kaspar, Leroy and Clarkson, Imaginary Forces, Perception, Cantina Creative, Mixtape Club and Blue Sky Studios. His work has been featured in Motionographer, STASH, Gizmodo, Promax/BDA, Pushing Pixels, Communication Arts and Create Magazine.
A graduate of New York's Parsons School of Design, John began his career in broadcast motion graphic design, creating show opens, promos and similar media. His focus shifted in 2011 when as a designer at Perception, New York, he created graphic sequences for the film Iron Man II, depicting technology used by Tony Stark in his superhero creation and his 'Stark phone'. He followed that with design sequences for many other films, including holographic, smart glass and multi-touch user interfaces.
John says that future tech design appeals to him for its unique combination of aesthetics, technology and imagination. "The future tech environment has a 'wow' factor, but it can also be used to convey story points," he said. "It not only has to look cool, it has to be appropriate, technologically coherent and advance the narrative."
Regarding his new role at Nice Shoes, Johnsays it's a chance to further his work in future tech design and to explore new realms. "I look forward to contributing to many interesting projects," he said. "I am well versed in 3D animation (Cinema 4D), 2D animation (After Effects), and designing styleframes and storyboards. At Nice Shoes, I hope to participate in all that. The scope and quality of the work they do here is the biggest attraction for me." www.niceshoes.com