Autodesk's software is now in use in virtual workflows on AWS Cloud. Autodesk's Flame Family now runs on AWS, making it possible for creative teams to deliver professional-grade content fast and securely, virtually from anywhere. Flame on the cloud has launched in an update to Autodesk Flame, Flare and Flame Assist, along with enhanced HDR and animation workflows.
Equally interesting is the use of Autodesk Maya to create effects for the origin story and rise to power of televsion mafia boss Tony Soprano. The team at BREAK+ENTER in New York was hired to create invisible effects for TV feature film 'The Many Saints of Newark'.
Flame Updates
Steve McNeill, Director of Engineering at Autodesk said. "Artists can now tap into Flame on the AWS cloud, helping teams scale up capacity during crunch times without needing to purchase additional hardware. Working on the cloud further supports direcrt collaboration with remote artists, as globally dispersed teams are tasked with managing increasingly complex productions."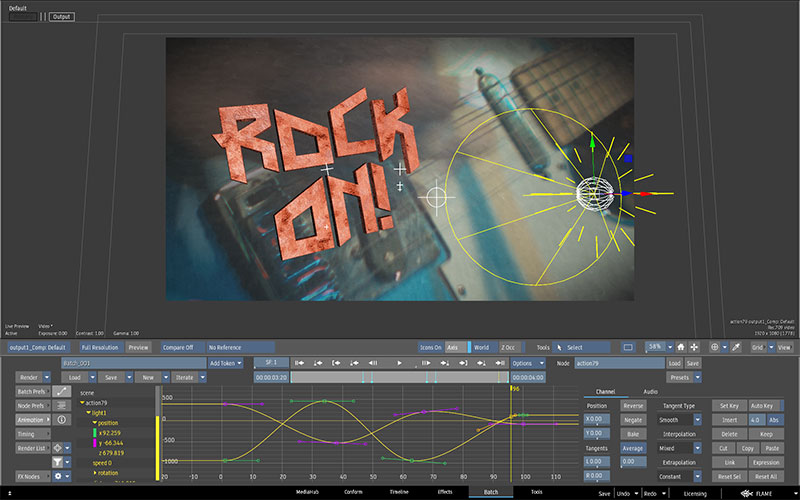 "Embracing a fully cloud-based VFX workflow enables creative studios like Preymaker, an early pioneer and adopter of Flame on AWS cloud, the ability to recruit talent from around the world. Preymaker is all about having the best talent using the best technology. Running Flame in AWS allows us to recruit and work with talent who live anywhere," said Preymaker Founder Angus Kneale.
"Having Flame projects live in the cloud means artists can collaborate in multiple locations. Our colourist in Los Angeles can start a project, with our Flame artist in London doing the conform, ready for our CGI team in New York to continue work. Ultimately, the cloud gives us the flexibility to execute complex, demanding, compute-intensive projects in a collaborative cloud-based workflow."
On the AWS cloud, Flame forms a scalable, secure work environment with a selection of compute and storage services. Teams gain access to modern hardware without purchasing new on-premise workstations. Artists can connect to a Flame instance anytime, anywhere with systems such as Teradici Cloud Access Software, remote desktop software using PcoIP connectivity, freeing up cycles to focus on creative tasks rather than technical aspects of production. With parallel distributed file storage built with WEKA, artists can also safely store and playback shots in real-time.
Refreshed Workflows

A redesigned Animation Editor panel improves the workflow for manipulating curves. More intuitive framing and filtering of curves, enhancements that fine-tune the selection of points in complex graphs, and simplified terminology in drop-down menus and buttons also help to speed up artist workflows.
To support the growing demand for HDR workflows, a new setting optimises Flame's user interface on HDR monitors, which allows artists using on-premise workstations to accurately view and manipulate vibrant, high-quality imagery. Artists can now see the viewport picture and background interface together in HDR fidelity on HDR capable monitors.
Compatibility with Apple M series devices via Rosetta 2 translation software opens new hardware options and better performance for artists. Users can also run Autodesk's Flame software on Rocky Linux 8.5 and work with updated camera RAW formats like RED, Blackmagic RAW and Sony X-OCN from VENICE 2 6K and 8K cameras. The latest update to Flame, Flare and Flame Assist is now available at no further cost to Flame Family subscribers.
Origin Story
Under the direction of VFX Supervisor Gabriel Regentin, the BREAK+ENTER team used Autodesk Maya and an entirely virtual workflow to transport audiences back to a turbulent period in Newark's history, setting the stage for the rise of one of television's best known gangsters portrayed in 'The Many Saints of Newark'.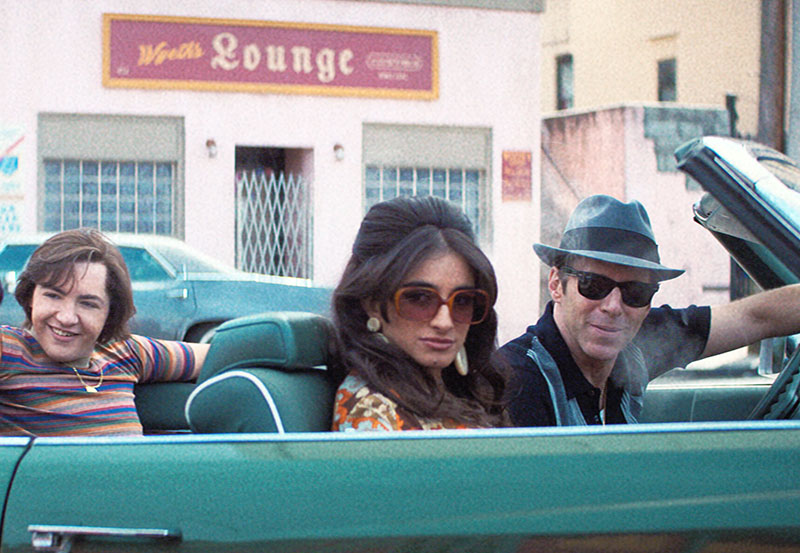 The scope of work on the movie encompassed creating wintry scenes from around 1960s and '70s era New Jersey, which included generating snowfall, dusting environments with fresh snow, and leaf removal from trees. Gabriel said, "The process of 'winterization' involved tracking, getting shot layouts, and then laying a fresh covering of snow on top of everything.
"After tracking, we transferred shots into Maya, built out any sets that we'd need for a sequence, then laid snow down using particle simulations created with Bifrost. To further enhance the shots, we also created leafless trees in Houdini, then brought the assets into Maya for additional sculpting for a more realistic appearance."

BREAK+ENTER was also responsible for period cleanup work involving removing anachronistic objects that went unnoticed during production. "Ultimately, our goal for cleanup was to create a natural look for the film's time period. We used Maya to add objects like trees and mailboxes to help cover any modern elements that looked out of place for the 60s or 70s," Gabriel said. "For instance, the job included the removal of many air conditioner units from shots. It added up to a heavy workload, so we collaborated with the Flame department at our parent company Nice Shoes to help with the work and keep the project moving forward."
Truly Global
One of the biggest challenges the team faced during production was transitioning from an on-prem to fully virtual infrastructure running on AWS Cloud. While shifting to the cloud was critical for operations, it further allowed the team to collaborate with top talent regardless of location, including artists in New York, Los Angeles, London, Toronto, India and South Korea.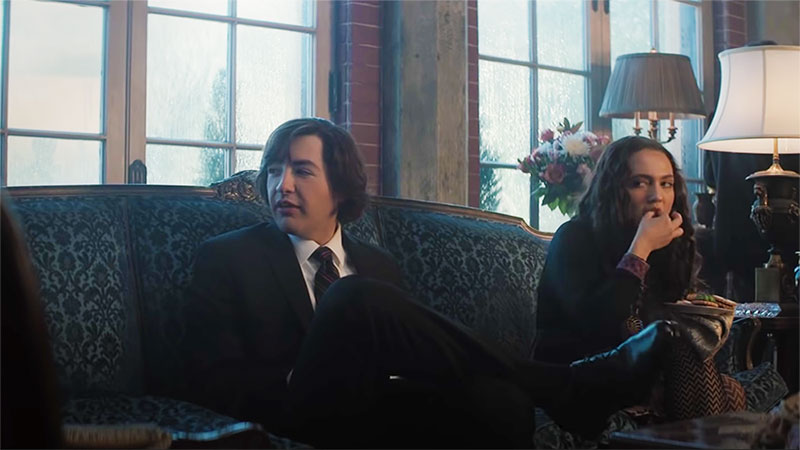 "Our servers are unusual in that they can move from data centre to data centre. This means our virtual workstations are created dynamically everyday in whichever data centre is most advantageous to the artist. We've had times when there were storms in Maryland that would bring down specific data centres, but our team was able to keep working by transferring our workstations to a different one. It's worked out well and has kept our productivity at the forefront. Artists are able to work quickly and in real-time with zero latency."

In the middle of the infrastructure upgrade, it was also critical for the team to quickly develop proprietary Maya-based tools to tune the workflow for efficiency and keep the project on schedule. "For example, we built a custom tool in Maya that allows artists to publish directly into our production software," said Adrian. "Artists get shots that are automatically set up for them with the correct plates and other details pulled directly from our databases."

In total, BREAK+ENTER delivered 40-60 shots for 'The Many Saints of Newark' in just under nine months, made possible partly by Maya's robust tools and the scalable virtual workflow. www.autodesk.com