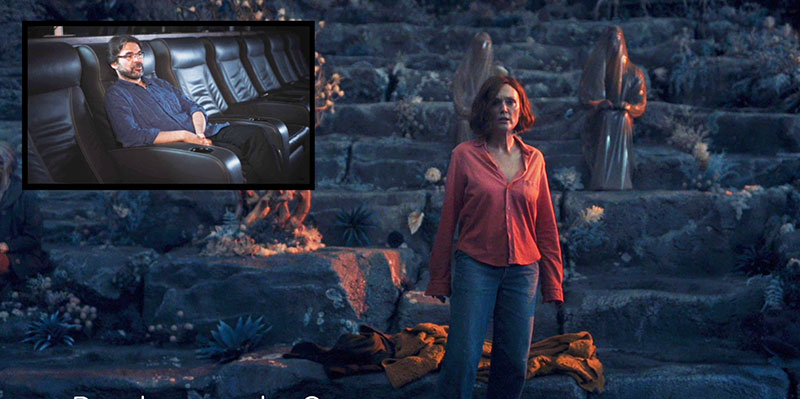 Following a successful debut in 2021, nominations are now being invited for the FilmLight Colour Awards 2022. This year's awards, which will again be presented at EnergaCAMERIMAGE in November, include a new category celebrating the work of colourists on lower budget, independent and international features.
"We were delighted by the response to the inaugural Colour Awards," said Wolfgang Lempp, CEO of FilmLight. "They attracted many excellent entries from colourists in over 45 countries, and reflected the extraordinary relationship between the colourist, the cinematographer and the director on a large variety of projects. I look forward to seeing the programme grow in scope and stature this year."
In 2021 there were four categories. Best colourist in a theatrical feature went to Eric Weidt for Mank, and best grading in a television series/episodic category was shared by Tony D'Amore for an episode of Fargo and Damien Vandercruyssen for Lisey's Story. Best grading in a commercial or music video was judged by the global panel to be Tim Masick's work on a Dior spot. Finally, the award for the most innovative use of Baselight was won by Gilles Granier, Fabien Napoli and Arnaud Caréo at Le Labo in Paris for the movie Miss.
For the 2022 programme, some changes have been made in response to feedback from the 2021 participants and judging panel, which included acclaimed colourists Jet Omoshebi, Simon Astbury and Peter Doyle as well as cinematographers Bradford Young, Danny Cohen and Anthony Dod Mantle.
What was the commercials and music video category is now two independent categories, and FilmLight has also introduced a new fifth category, the Spotlight award. This award seeks to find the hidden talents in the industry, who contribute to the creative impact of a low budget feature film or television movie.
The Colour Awards 2022 are led and organised by FilmLight, in conjunction with EnergaCAMERIMAGE, with the support of international groups such as the ASC, Imago (International Federation of Cinematographers), CSI (Colorist Society International) and others. As in 2021 they will be independently judged by directors, DoPs and colourists.
The FilmLight Colour Awards are open to colourists using any grading platform. Colourists, production companies and facilities are invited to put forward their nominations when entries open on 1 May 2022, with a final deadline for submissions on 31 July 2022. Full information and the entry details can be found at www.filmlightcolourawards.com
"In founding these awards, our goal was to ensure that the wonderful efforts of colourists around the world are recognised and celebrated, not just within the narrow circle of the industry but widely and publicly," Wolfgang said. "This year's Colour Awards will further this recognition, and I look forward to seeing the best of the work that our industry creates." www.filmlight.ltd.uk