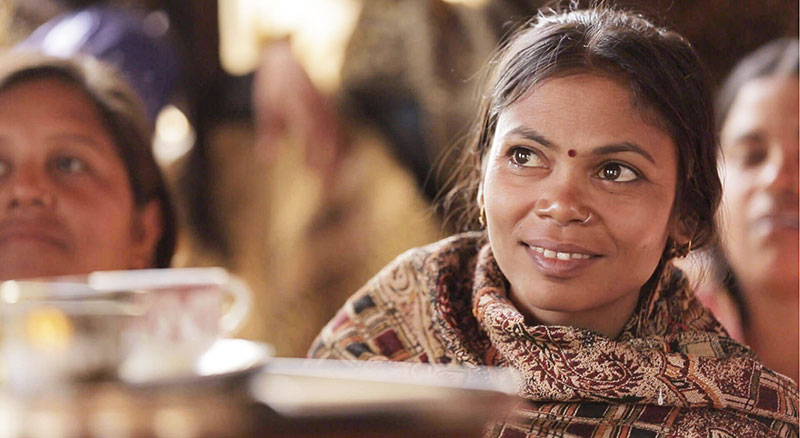 'Writing With Fire' is a documentary, nominated for an Oscar for Best Documentary Feature, directed by Sushmit Ghosh and Rintu Thomas that tells the story of Khabar Lahariya, India's only newspaper run by Dalit women. These women's challenge was two-fold.
Not only is India's news industry overcrowded and dominated by men, but Dalit people, otherwise known as untouchables, also occupy the lowest status in traditional Hindu social structure and have few legal or constitutional rights. The film shows how Khabar Lahariya's chief reporter and her two fellow journalists broke with tradition and took control of their business and their own circumstances.

Bridge PostWorks in Mumbai handled post production services for the film. Founder, director and senior colourist Sidharth Meer, whose credits include dozens of well-known films and TV shows, including the recent titles 'Badhaai Do', Netflix feature 'Cobalt Blue' and award-winning film 'Eeb Allay Ooo!', graded the documentary and carried out online editing and conforming.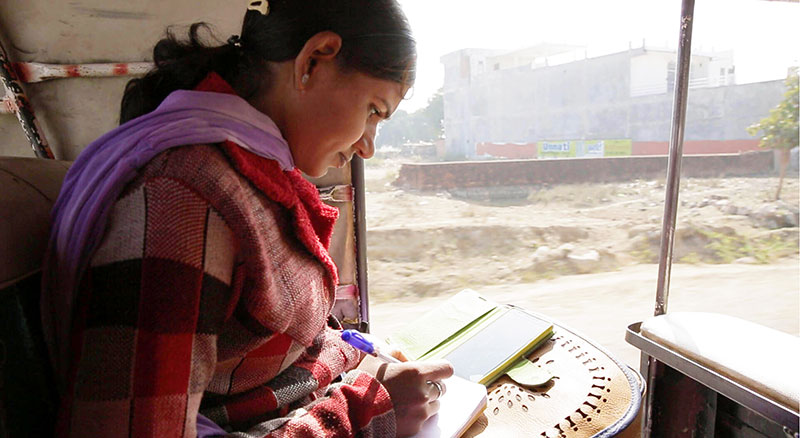 Staying in the Story
"'Writing With Fire' is very compelling and inspiring, a powerful story about journalism and our democracy. The primary goal we set for ourselves when we started the project was to make sure the audience would feel a sense of time and place. We didn't want it to have a 'look' in the traditional sense or for the images to be so strong or overbearing that they would draw the audience out of the story," Sidharth said.
The film was primarily shot over four years in Uttar Pradesh, a region of India known for its extreme climates and homes painted in blazing colours, inside and out. Shots for the film were a combination of talking head interviews and footage of the three reporters in action. Sidharth used DaVinci Resolve Studio to adjust each shot to maintain a look that focused on the subjects, and not the intense colour and lighting of the environments.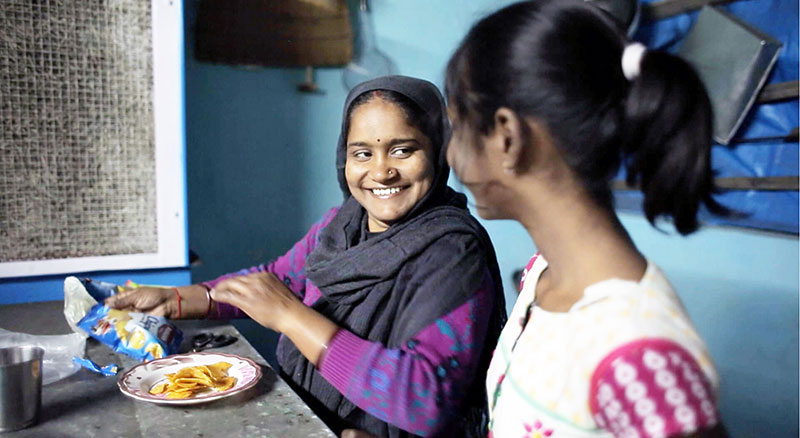 "Cinematographers Sushmit Ghosh and Karan Thapliyal captured footage brilliantly. However, because of the extremes in colour of the buildings and backgrounds, light had a tendency to bounce off walls and affect skin tones. In DaVinci Resolve, we used the primary tools to get a good balance of skin tones while retaining the colours of the surroundings. Once we balanced the image, we just needed a tiny bit of colour boost," he said. "We ended up using pretty much the entire primary toolset in Resolve to help match all the different material and make it look consistent, no matter how and when it was shot."
Complex Conforming
Beyond colour correction, Sidharth depended heavily on DaVinci Resolve Studio's editing and delivery tools. The film had a large amount of complex conform work, because it needed to include instances of super-imposed titles and graphics, separate looks for material that had originated on smartphones, and clips that had to look like webpages from YouTube with video playing within them, which had their own subtitles.
When conforming, finding the right source files can be difficult, especially if they aren't all in one place. By default, Resolve will start by looking for the same files that were used in the edit. However, Resolve can use timecode, file names and also reel names to locate files for conforming which helps to save time.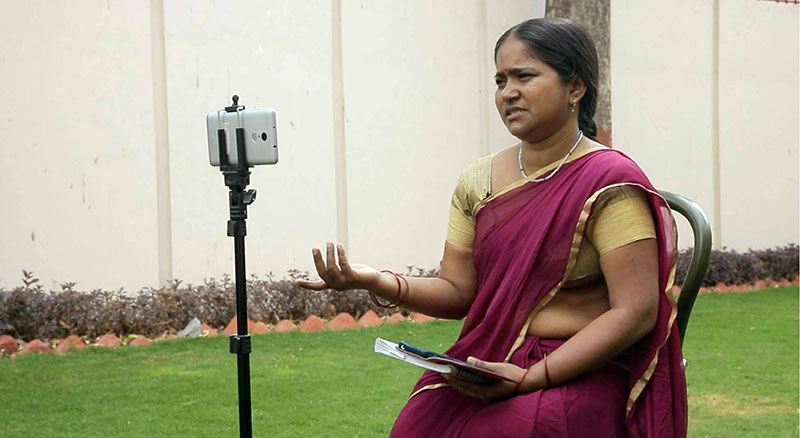 Sidharth said, "It was the edit and deliver pages where Resolve really shone for us. The initial material we received had to be conformed to exactly match the offline and be organised in a way that would make it easy for us to locate things later. All of this was made possible by Resolve's conform tools, as well as being able to work with multiple video and audio layers for all the various elements and having the ability to grade them individually if required."
"Resolve allowed us to deliver the various versions of the film, easily turning layers of text, graphics and audio on and off without creating multiple timelines and keeping track of grades on all of them. Every single deliverable from the main DCP in 5.1 surround sound down to compressed versions for the web were rendered through DaVinci Resolve," he said. www.blackmagicdesign.com