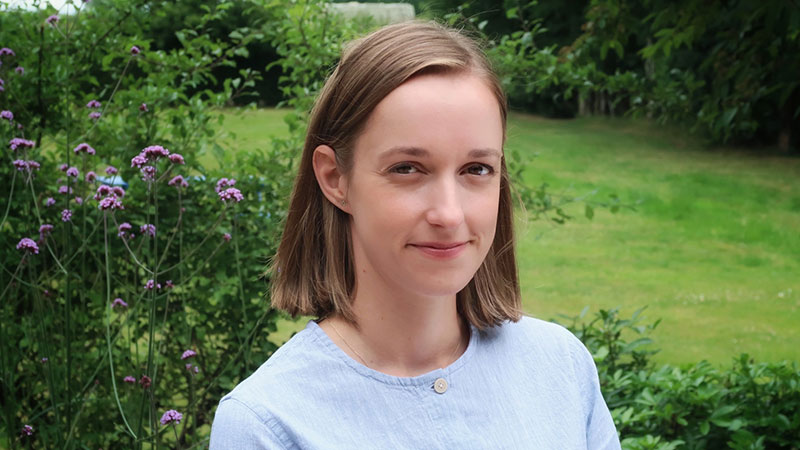 Film and digital services company Digital Orchard will be joined by colourist Jo Barker, expanding its existing picture-post, in-house grading team.
Jo has worked previously with Digital Orchard as a DIT and dailies colourist for numerous films and TV series, including 'The Meg 2', 'Bridgerton', 'Suspicion', 'Belfast' and 'A Discovery of Witches'. Jo will develop the skills she has perfected on set and in dailies colour and transfer them to the role of full-time colourist, based on-site at the company's post-production facility.
Having studied cinematography at the Czech film school FAMU, Jo started her career in post-production scanning film for features and then creating dailies for major films and TV series. This work helped Jo to develop her efficient, calm, detail-orientated working style. While doing this, she learned valuable grading skills from top colourists and began to grade herself.
She next found her place as a DIT, combining her lab, colour and camera knowledge and supporting DOPs to create unique looks. As a dailies colourist on many large-scale productions, Jo has excelled in creating a space & workflow for DOPs to quickly achieve the early visual look of their projects. Jo's combines a passion for cinematography, extensive technical experience and a deep understanding of the impact that colour grading has in achieving an immersive & compelling experience for audiences.
Through her time on set and in post, Jo has demonstrated her adaptability and collaborative work ethic, making use of all the skills, technology and creativity of digital and celluloid film making. The transition to the role of colourist is a natural next step in her career.
Based in Chalfont St Giles, a stone's throw from Leavesden and Pinewood studios, Digital Orchard has a team of over 50 technicians. The company actively guidesand facilitates technical talent to reach their potential.
On the new role, Jo said, "I'm really excited to be making the move from set to being in-house at Digital Orchard. Since I joined them 5 years ago, they've been incredibly supportive in my progression to Livegrade DIT, working with some brilliant DOPs to help them achieve the early look of their projects. I found myself constantly wanting to take the look further than is possible with the limitations on set, so I hope now to continue this collaboration and make new relationships in the grading suite by working with them to achieve the finished look as a full-time colourist."
Supporting Jo in her move from DIT to colourist, Sam Margaritis, Managing Director of Digital Orchard said, "We are delighted to welcome Jo to our post team; she has been an integral part of Digital Orchard for a long time and we are very proud of her progression from on-set DIT, to dailies colourist and now to final colourist. We are excited to see what the future holds for her." www.digitalorachardgroup.com