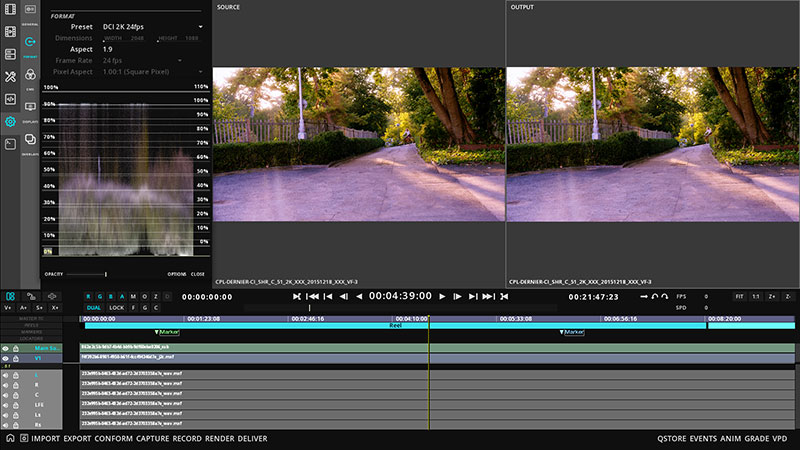 Marquise Technologies showed an updated lineup of video processing software applications for OTT content providers at IBC 2022. The focus is on greater flexibility for ACES, HDR, Dolby Vision and Dolby Atmos content mastering, versioning and QC.
The last few years have seen marked changes in media processing and established new remote workflows, especially at the mastering stage of content creation. Thus, challenges relating to frame accuracy and native colour space remained for the QC of high resolution content in 4K HDR. Marquise Technologies software addresses many of those challenges, working independently or in an integrated environment covering all stages from dailies to final master or distribution copies for onsite, remote and hybrid workflows.
TORNADO
Marquise Technologies TORNADO media processing server is the pivot point where the MIST Mastering system offloads any validation, reporting or transcoding jobs it has created. When paired with ICE Prime, TORNADO allows the direct playback of the source content or the rendered result for the jobs submitted.
As a standalone product, TORNADO makes a versatile and scalable server system, designed to be integrated into any infrastructure via its REST API. Once in place, operators can use it to automate multiple media processing tasks.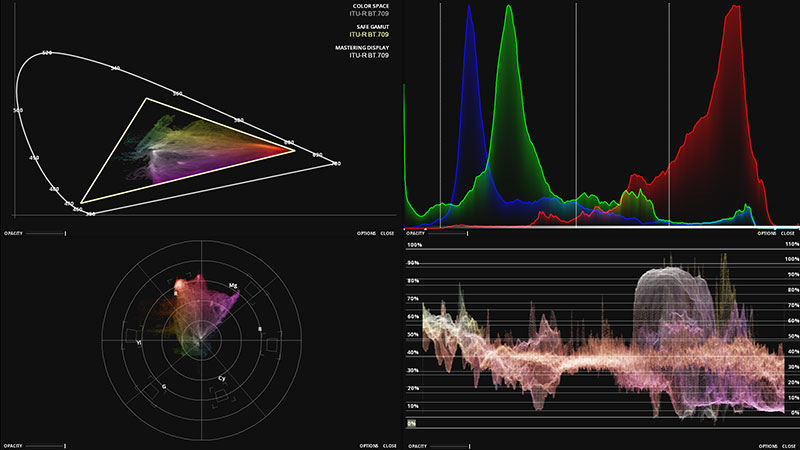 A management user interface is now available to dynamically deploy workers in a node-based architecture, ready to support monitoring of transcoding and validation operations.
TORNADO adds new standard validation capabilities for DCP, IMF, MXF and AS-11 Masters.
Combined with its advanced transcoding features, TORNADO is prepared for both on-premise and cloud-based mass processing of broadcast, online or DCI masters.
MIST Mastering
MIST is continuing the revamp of its user interface, gaining new shortcuts to easily convert, rewrap and manage versions of all media types from production to distribution.
A new subtitle export function takes care of the transcoding of standalone subtitles, bridging the gap between digital cinema, OTT and traditional broadcast formats. The timed text support also includes embedded subtitles and captions.
Content chapters are now displayed contextually in the timeline for a variety of files, including MPEG4 and Apple iTunes.
The next generation of codecs is already available within MIST, including HT-J2K, JPEG-XS and VC-6 in MXF. These formats permit lighter, faster media processing without compromising on quality.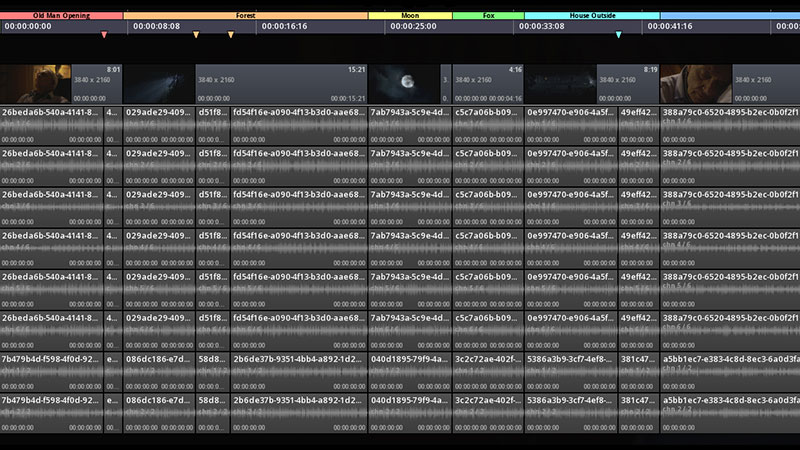 ICE Player
The ICE Player package is now composed of ICE Prime, a desktop reference player, and ICE Studio, a validation and QC player.
Designed for the deep inspection of high-end masters, ICE Studio is based on a dual viewport / dual NLE Timeline and includes a variety of tools and analysers for HDR and Dolby Vision/Dolby Atmos workflows, including HDR versions comparison. Master validations and reports, online and offline image and audio analysis are also among the ICE Studio tools.
The support for filed-based QC has been upgraded with a new dedicated panel that allows users to sort the errors by type or severity. ICE Studio also permits rewrapping of the media or the package in case of missing or incorrect metadata.
ICE Prime can be used for QC and real-time playback of broadcast, digital cinema and OTT industry standards on regular desktop systems with support for file-based QC reports and a series of image and audio scopes. www.marquise-tech.com