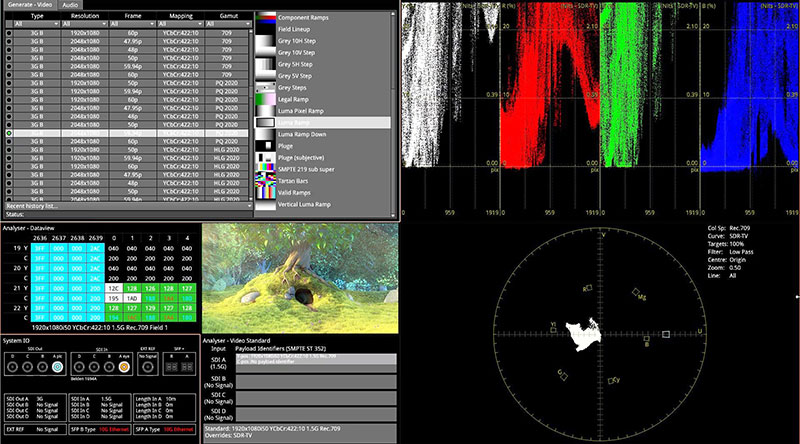 Broadcast test and measurement developer PHABRIX introduces a new type of waveform instrumentation as part of the next V4.8 update for its Qx and QxL rasterizers. The upgrade delivers fine detail needed for camera shading or image grading while keeping the flexibility of real-time operation and support for a wide range of SDR and HDR SDI and IP video formats.
The new instrumentation uses a technique patented by PHABRIX to efficiently deliver a high-resolution image processing pipeline with support for deep colour sources up to 12-bits. Users can access a choice of Overlay, Stacked and Parade display modes, each supplied with the option of multi-coloured, highlighted, green or monochrome traces.
Flexible Architecture
The flexibility to display YCbCR, RGB, YRGB, YGRB and individual components is retained along with connected instrument cursor linked to Picture and Data View, and user markers linked to Vectorscope. For detailed inspection, Single Line Mode and H and V magnification are also available.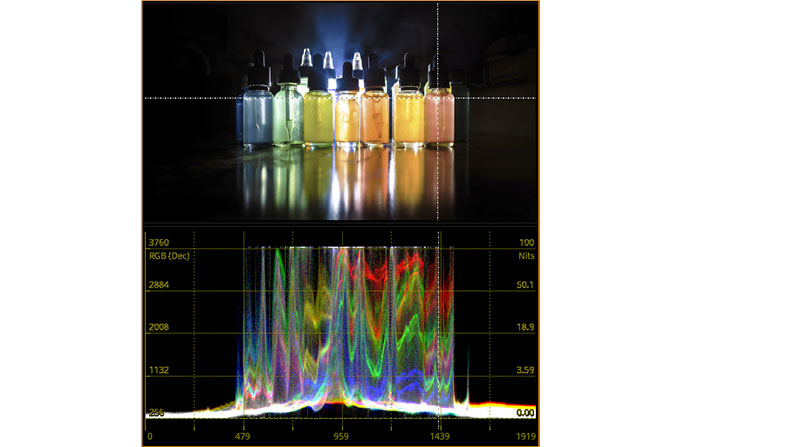 Luminance Nits scales and operation user-controlled Nits markers are available for SDR, HLG, PQ, S-Log3 and SR-live HDR formats, and Rec 709 and Rec 2020 colorimetry is supported over the wide-range of YCbCr:422, RGB:444, SDI, 2110, SD/HD/2K/UHD/4K/EUHD formats.
The Qx Series of rasterizers is available in two platforms, the Qx and QxL, both with a common look and feel, providing an accessible user interface and intuitive toolsets for flexibility operation and easy migration from an SDI to an IP centric operation.
In-Field License Upgrades
The flexible architecture offers in-field license upgrades for SDI-UHD/4K, 2110-UHD/4K 48-60p RGB (EUHD), PCAP, HDR, AV test signal generation as well as engineering grade data view and ANC packet inspection tools. A factory fitted hardware option delivers RTE real-time SDI eye and jitter analysis with the further option of a more advanced SDI-STRESS toolset.
Phillip Adams, CEO of PHABRIX, commented, "As an increasing number of our customers now work in both SDR and HDR, the need to be able to view all the precise detail required for camera shading, image grading and critical QC has become even more acute. Thanks to the new Waveform Monitoring update, they will now have easy access to highly accurate reproduction of image fine detail while working across a full range of environments and formats." www.phabrix.com